We all know about the challenges faced by shelter animals when finding a forever home. The wait is unbearably long for some of them, while others never get to share their lives with a loving family. And although it breaks our hearts, we can witness heroic and, in many instances, very creative tries to assist abandoned pets in their attempt to get noticed and eventually adopted.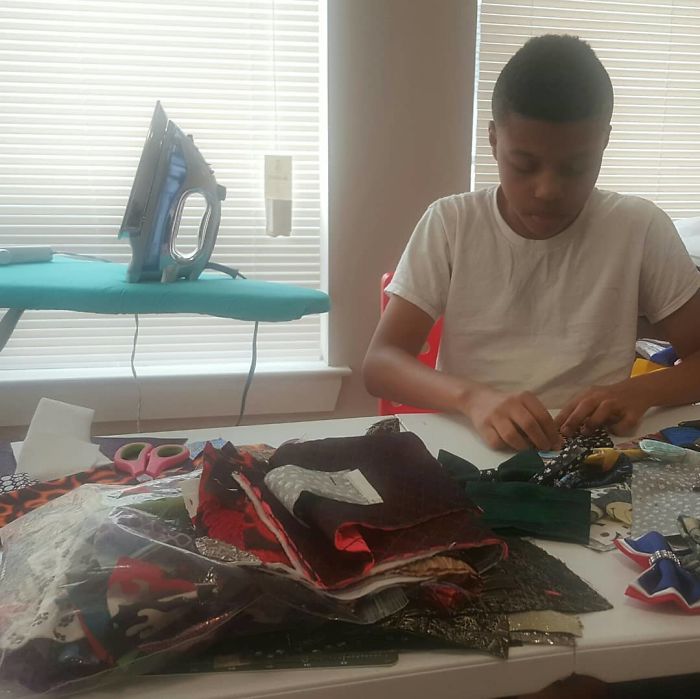 Not all heroes wear capes, some of them wear bow ties! All we need in this world is kindness and compassion, even if it's in tiny stuff. And when young individuals set an example and spend their time and skill in creating the world a better place, it's an amazing sight.
Despite his young age, a New Jersey 12-year-old with a gold heart, Darius Brown, took on an initiative to help our furry friends get adopted much more quickly. For four-legged companions (cats and dogs) he produces handmade stylish bow ties and donates them to animal shelters to attract potential owners' attention.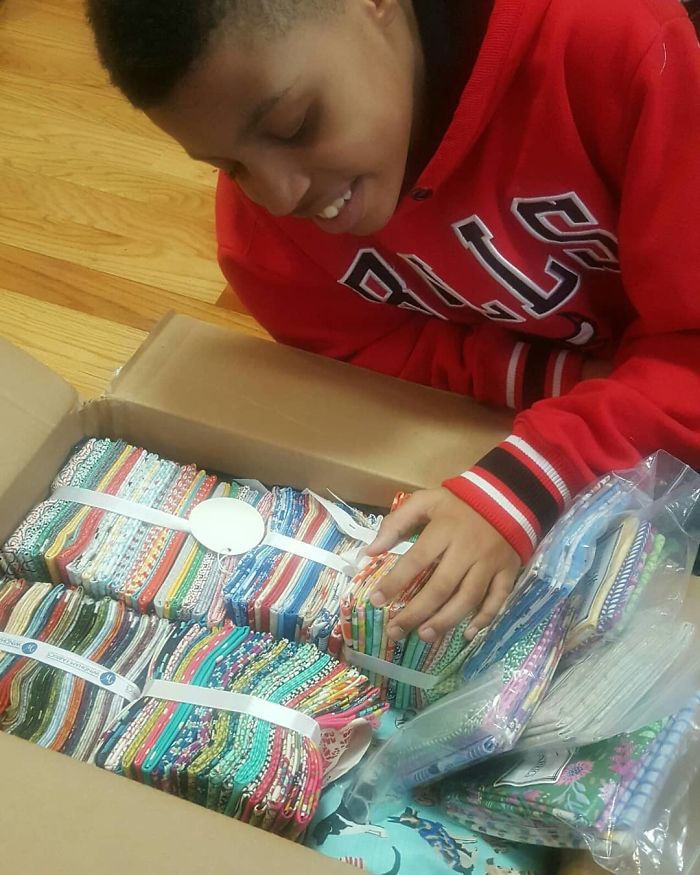 Darius Brown has an inspirational tale of battling against all odds that certainly impacted his extremely great heart and determination. Darius Brown was diagnosed with speech, understanding, and fine motor skills delay at the young age of 2, but none of the difficulties prevented him from setting his goals and achieving it. He began to help his older sister cut fabric for bows at the age of 8, which also helped his fine motor skills to evolve. That's when his amazing talent shone through and he didn't think twice about using his abilities and creativity to make beneficial world changes.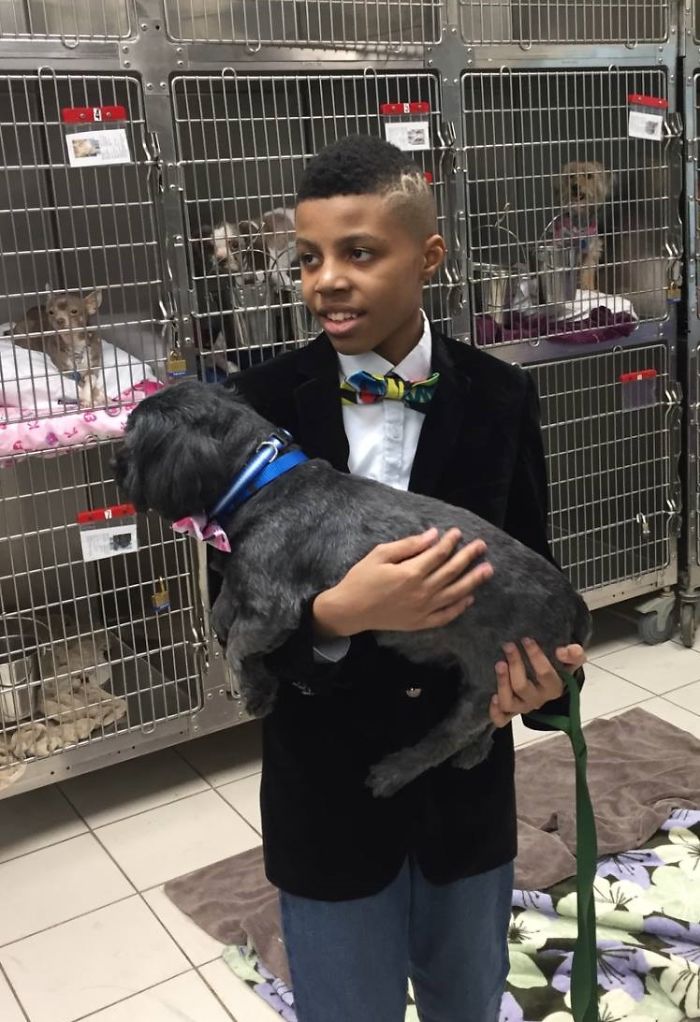 Darius Brown established a pet couture business "Beaux & Paws" at the age of only 11, specializing in unique and stylish bow ties for individuals and members of their furry family. The young CEO seems to understand more about how to run a company better when it comes to giving back than many of today's entrepreneurs. Darius has donated numerous batches of bows to animal shelters and adoption centers throughout the USA and UK. And his efforts are backed on Instagram by over 43k supporters.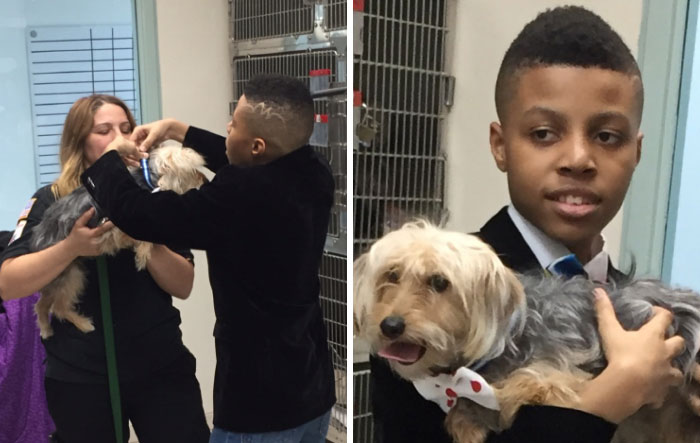 Darius was inspired to assist pets after the disastrous effects of Hurricane Harvey and Hurricane Irma in 2017. Many animals left without housing were transported to various shelters throughout the nation, and they often faced euthanasia owing to an absence of adopters. Darius was determined to help capture the eye of prospective caretakers to rescue cats and dogs. And that's precisely what he did. His snazzy accessories have transformed thousands of shelter inhabitants into sweet and elegant animals ready for any minute to find a home.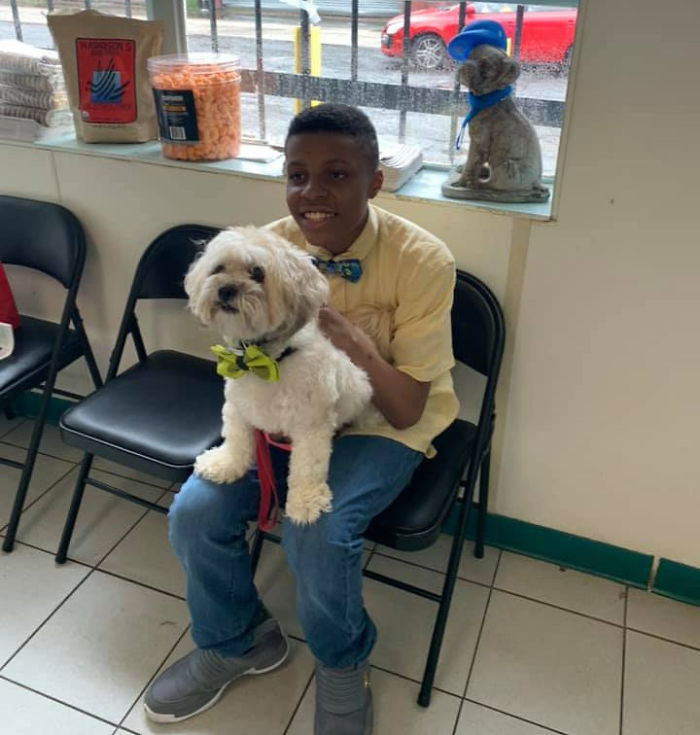 For his efforts and achievements, he has been awarded the Leadership Award from Leaders of the Future No Limits, Outstanding Achievement Award from the WDIB Conference, the Youth Changer Award from "Excel Honors" and he will be receiving the Jasmina Anema Youth Award from the "Black Cotton Foundation" in July 2019. And without a doubt, many more will be on the horizon if he continues his amazing journey. Brown already speaks at events where he rallies others to volunteer and give back to the community.
All Image Credits: sirdariusbrown