Moms of tots know how vital a good sippy cup is. Milk, juice, or water, small kids need a lid on their cups to prevent spills. If that cup is a bright color or lights up, then kids will enjoy using it all the more.
What no one expects from such a fabulous dish is for it to explode in your hands, but one mom from Boise, Idaho, claims her son's Nuby brand light-up cup did just that. Shortly after she poured milk into the cup and before she could get the lid on all the way, Dzevada Becirovic says the lithium battery in the cup exploded in her face leaving her with burns and chemical exposure to her lungs and face.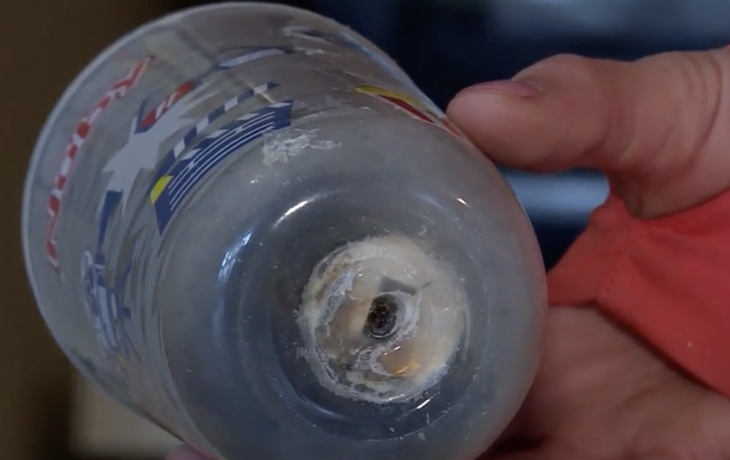 After the incident, Becirovic called a friend to watch her three children while she sought medical attention. She was treated for minor burns and given something to relax her throat in the ER and underwent regular breathing treatments afterward.
Becirovic says she followed all the instructions that came with the cup – never microwaving it and only washing it by hand, but a lawyer for Nuby's parent company, Luv n' Care Ltd., says this is the first complaint they've received.
The attorney stated the products undergo rigorous testing and they doubt the cup would explode if appropriately used. They are waiting on Becirovic to return the cup to them for testing to pinpoint the cause of the incident. Becirovic is waiting on legal advice and third-party testing before returning the cup.
Many online are not sure they have the whole story while others are willing to give her the benefit of the doubt.


The mom says she hopes to raise awareness with her story and is not an attempt to gain financially.
"It's not about the money. It's not about a lawsuit. It's getting the word out there because Nuby isn't doing their part. It's obviously not a safe product," she said.
The company awaits the cup's return so they can investigate.