There's something amazing about food that not only tastes delicious but also looks incredible. If you're searching for something as sweet to the eyes as it is to the tummy, you'll definitely want to try Winter White Red Velvet Fudge.
This delicious recipe, courtesy of The Café Sucre Farine website, looks almost too beautiful to eat. And we say almost because no one can really resist fudge.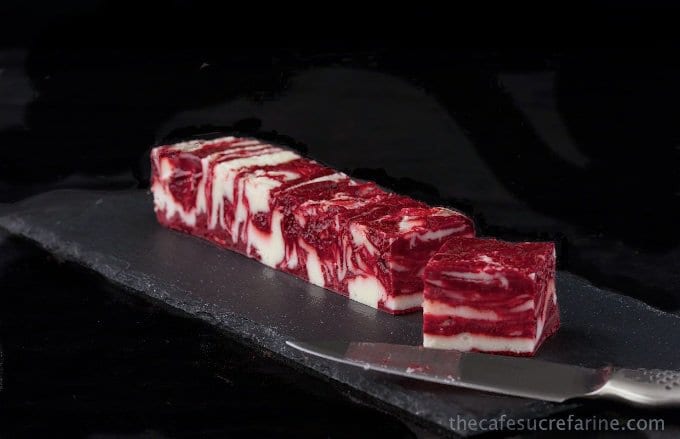 While this fudge might look fancy and complicated to make, the recipe is actually an improvement of a classic one found on the back of a marshmallow cream jar. A few simple ingredient substitutions, including white chocolate and food coloring, give this old recipe a new feel, taste and look. The swirls change with each batch, so experiment to your heart's (and taste buds') content!
Liz over at the That Skinny Chick Can Bake blog put her own twist on this recipe and published it on social media. Her ingredients are simple, but what we like about her recipe are the detailed instructions she provides on the candy-making process. For her recipe, you'll need a candy thermometer. According to the author, it's worth the effort and time to pay close attention to the temperature to get that perfect fudge taste and texture.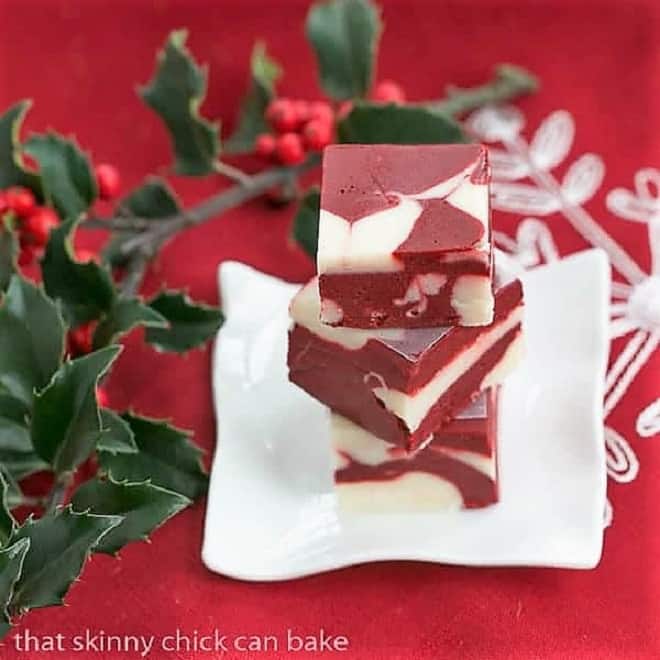 Brianna over at the gluten-free recipe website Flippin' Delicious is all about the cream cheese frosting with her version of Red Velvet Fudge. She experimented to create a fantastic, gluten-free version of this fudge, which only has six ingredients. This fudge is very similar to mini slices of the cake it's based on with the red velvet on the bottom and the white, cream cheese frosting on top.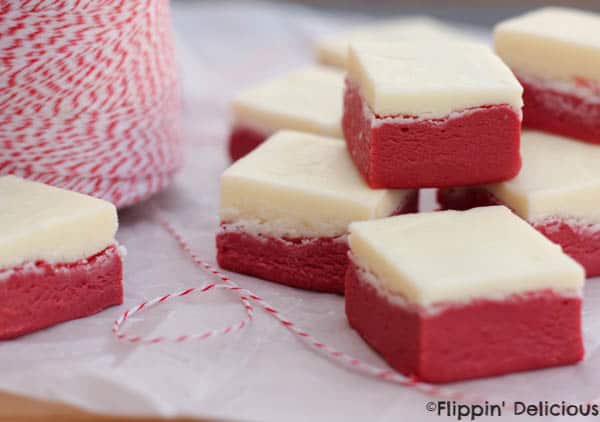 No matter which recipe you try, I'm certain you will find one that will become a new holiday tradition for your family.