It is hard to believe Princess Diana has been gone for more than 20 years.   Many have wondered what Diana would look like today if she had not been in the fatal car accident.  Now these pictures give us a glimpse.
She was born into a family of British nobility with royal ancestry and was the fourth child and third daughter of John Spencer, Viscount Althorp, and the Honourable Frances Roche. She grew up in Park House, situated on the Sandringham estate, and was educated in England and Switzerland. In 1975, after her father inherited the title of Earl Spencer, she became known as Lady Diana Spencer. It would be just 6 years later that she would gain a new title.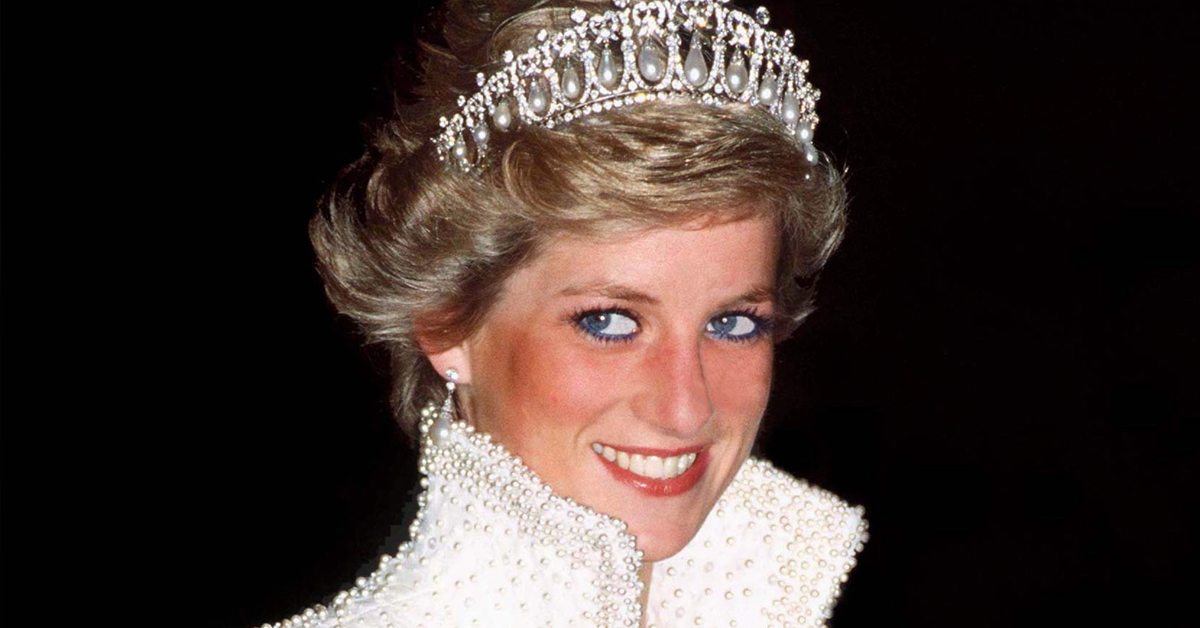 She came to prominence in February 1981 when her engagement to Prince Charles was announced.
Her wedding to the Prince of Wales on 29 July 1981, held at St Paul's Cathedral, reached a global television audience of over 750 million people. While married, Diana bore the titles Princess of Wales, Duchess of Cornwall, Duchess of Rothesay, and Countess of Chester. The marriage produced two sons, the princes William and Harry, who were then respectively second and third in the line of succession to the British throne.
As Princess of Wales, Diana undertook royal duties on behalf of the Queen and represented her at functions overseas. She was celebrated for her charity work and for her support of the International Campaign to Ban Landmines. She was involved with dozens of charities including London's Great Ormond Street Hospital for children, of which she was president from 1989.
Diana remained the object of worldwide media scrutiny during and after her marriage, which ended in divorce on 28 August 1996.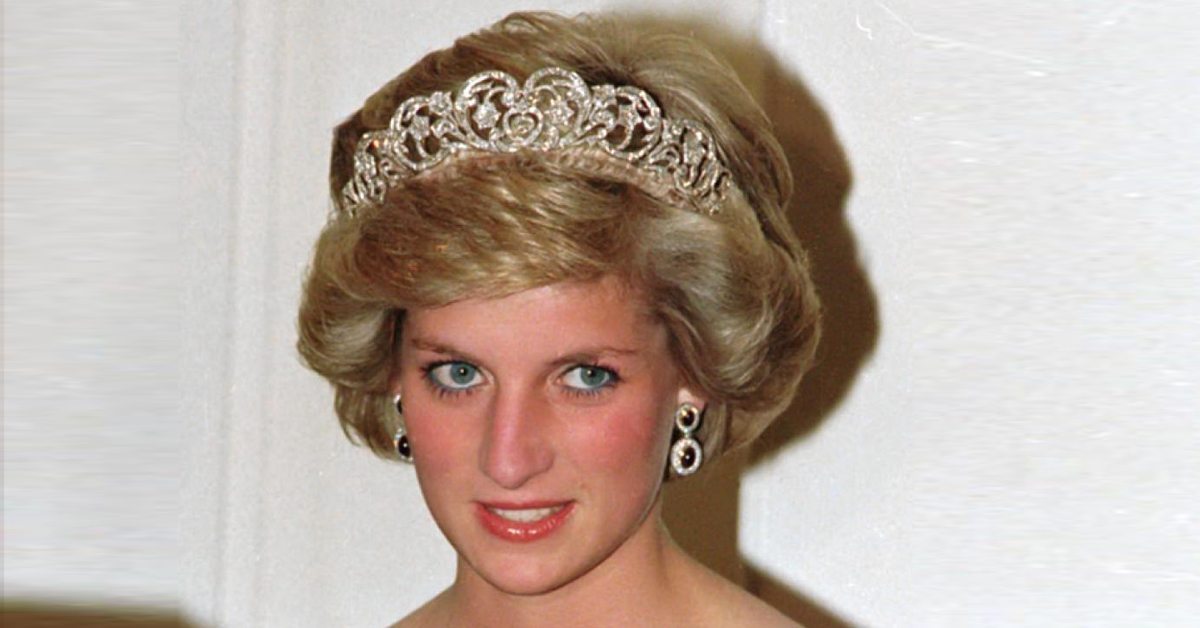 On 31 August 1997, Princess Diana was fatally injured in a car crash in the Pont de l'Alma road tunnel in Paris, which also caused the deaths of Dodi Fayed and the driver, Henri Paul, acting security manager of the Hôtel Ritz Paris.
The funeral saw the British television audience peak at 32.10 million, one of the United Kingdom's highest viewing figures ever, while millions more watched the event around the world.
Many have wondered what Diana would look like today if she had not been in the fatal car accident.
These pictures give us a glimpse.
What do you think? Is this what she would have looked like today?
Facts you may not of heard about Diana's Royal Wedding:
Their wedding day was considered a national holiday. Just like Kate Middleton and Prince William's big day, July 29, 1981, was declared a national holiday by the UK so that citizens could be a part of the celebration.
They had 27 wedding cakes. The official cake was provided by David Avery, the head baker at the Royal Naval cooking school. In 2014, a 33-year-old slice of cake from their wedding sold at auction for $1,375, and it was still in its original white and silver presentation box.
Diana was the first royal bride to omit "obey" from her wedding vows. While the couple exchanged traditional wedding vows from the Book of Common Prayer, Diana removed the word "obey." Kate and William followed suit when they got married in 2011.
Diana selected her engagement ring from a catalog. Although most royal engagement rings are custom made, Diana chose her ring — which consisted of 14 solitaire diamonds around a 12-carat sapphire set in white gold — from the Garrard jewelry collection catalog. It has since been passed on to Kate.
Diana mixed up the order of Charles's name during their vows. Diana must have been nervous because rather than calling her husband Charles Philip, she referred to him as Philip Charles Arthur George.
Surprising facts about Princess Diana:
1. She wasn't a very good student
She failed her GCE Ordinary Levels, a standardized test that is taken in the UK. The test helps students qualify for leaving secondary school, but Diana was never very good academically, she even poked fun at herself for it.
2. She was the first of the Royal family to have a common engagement ring
All of the other women in the Royal family have engagement rings that were custom made, but Diana chose hers from a Garrard catalogue. The 12-carat sapphire is beautiful and is now worn by Princess Kate.
3. Diana's wedding dress was the longest in royal history
Diana spent 5 months getting fitted for her beautiful gown that had a 25-foot-long train. It took plenty of practice for her to be able to walk down the steps in that gown!
4. Her grandmother was a lady in waiting for Charles' grandmother
Diana's grandmother, Ruth Roche, was a close friend to to the Queen Mother, Elizabeth I.
5. She invited a supermodel to the palace
Princess Diana had a lot of famous friends. She actually invited Cindy Crawford to Kensington Palace! She invited the star to the palace for her son, whom she found out had a big crush on the supermodel. What a great mother!
6. She once aspired to be a ballerina but quickly outgrew that dream
Princess Diana loved dancing as a child and was very good at it! Once she grew older, though, she started growing a lot taller. She eventually measured 5 feet and 10 inches tall, making this passion of dancing very difficult. Even though she was not going to become a dancer herself, she became avid supporter of the English National Ballet during her time in the palace.
7. Charles dated her sister first
Diana was just 16 years old when she first met prince Charles. They met at a family gathering that he went to with her sister, Sarah. There were no hard feelings between the sisters, though, when Diana did start dating Charles. In fact, Sarah prided herself on being a "royal matchmaker."
8. She did not vow to "obey" Prince Charles
Diana omitted the common phrase in wedding ceremonies where the bride vows to obey her husband. Her son, Prince William, also omitted that phrase at his wedding ceremony where he married Kate Middleton.
9. Diana held a few blue collar jobs before she married into the Royal Family
Diana worked a few odd jobs after coming home from the school she went to in Sweden. She spent time housekeeping and babysitting before she eventually became a kindergarten teacher. She also accepted Charles' marriage proposal when she was just 19 years old.
10. Prince William inspired her philanthropy
Shortly before her death Diana auctioned off some of her iconic and famous outfits to raise money for charity. She did this after her son, William, made the suggestion. Prince William was only 15 at the time but he and his brother Harry continue to follow in her charitable footsteps today.
Famous quotes from Princess Diana:
"Hugs can do great amounts of good – especially for children."– Princess Diana
"Anywhere I see suffering, that is where I want to be, doing what I can." – Princess Diana
"If you find someone you love in your life, then hang on to that love." – Princess Diana
"I don't go by the rule book; I lead from the heart, not the head." – Princess Diana
"You can't comfort the afflicted with afflicting the comfortable." – Princess Diana
"I think the biggest disease the world suffers from in this day and age is the disease of people feeling unloved. I know that I can give love for a minute, for half an hour, for a day, for a month, but I can give. I am very happy to do that, I want to do that." – Princess Diana
"When you are happy you can forgive a great deal." – Princess Diana
"I don't want expensive gifts; I don't want to be bought. I have everything I want. I just want someone to be there for me, to make me feel safe and secure." – Princess Diana
"I touch people. I think everyone needs that. Placing a hand on a friend's face means making contact." – Princess Diana
"I'd like to be a queen in people's hearts" – Princess Diana
"They say it is better to be poor and happy than rich and miserable, but how about a compromise like moderately rich and just moody?" – Princess Diana
Share if you love and miss Princess Diana and the positive impact she made.