Can you believe it? "The Wizard of Oz" will celebrate its 80th anniversary this year! 80 years of 'Over the rainbow', 'If I only had a brain'. 'I'll get you my pretty, and your little dog too!'. To mark the occasion, Turner Classic Movies (TCM) and Fathom Events teamed up to bring the movie back to theaters so audiences can enjoy it the way they did when the film first premiered in 1939.
If you've only ever seen "The Wizard of Oz" on a TV screen, consider this your chance to catch the musical classic in all of its big screen Technicolor glory. You will also get the chance to hear Judy Garland warble "Over the Rainbow" in amazing surround sound.
You're going to want to mark your calendars, however. The film will play for only three days: Sunday, Jan. 27, Tuesday, Jan. 29 and Wednesday, Jan. 30. More than 500 movie theaters nationwide will be screening "Oz," so visit the Fathom Events website and enter your zip code to find out where the closest screening is to you.
In addition to seeing "The Wizard of Oz" on the big screen, audiences at the anniversary screenings will also be treated to interesting commentary from TCM Primetime host Ben Mankiewicz. Mankiewicz has a special connection to the film since his grandfather, Herman J. Mankiewicz, was one of the screenwriters who worked on the screenplay. Audiences can expect to learn some never before heard fascinating insights and behind-the-scenes trivia from the younger Mankiewicz.
This screening marks the first film in the TCM Big Screen Classics series for 2019. Following "Oz," there will be screenings of other popular vintage movies like "My Fair Lady," "To Kill A Mockingbird," "Ben-Hur" and others.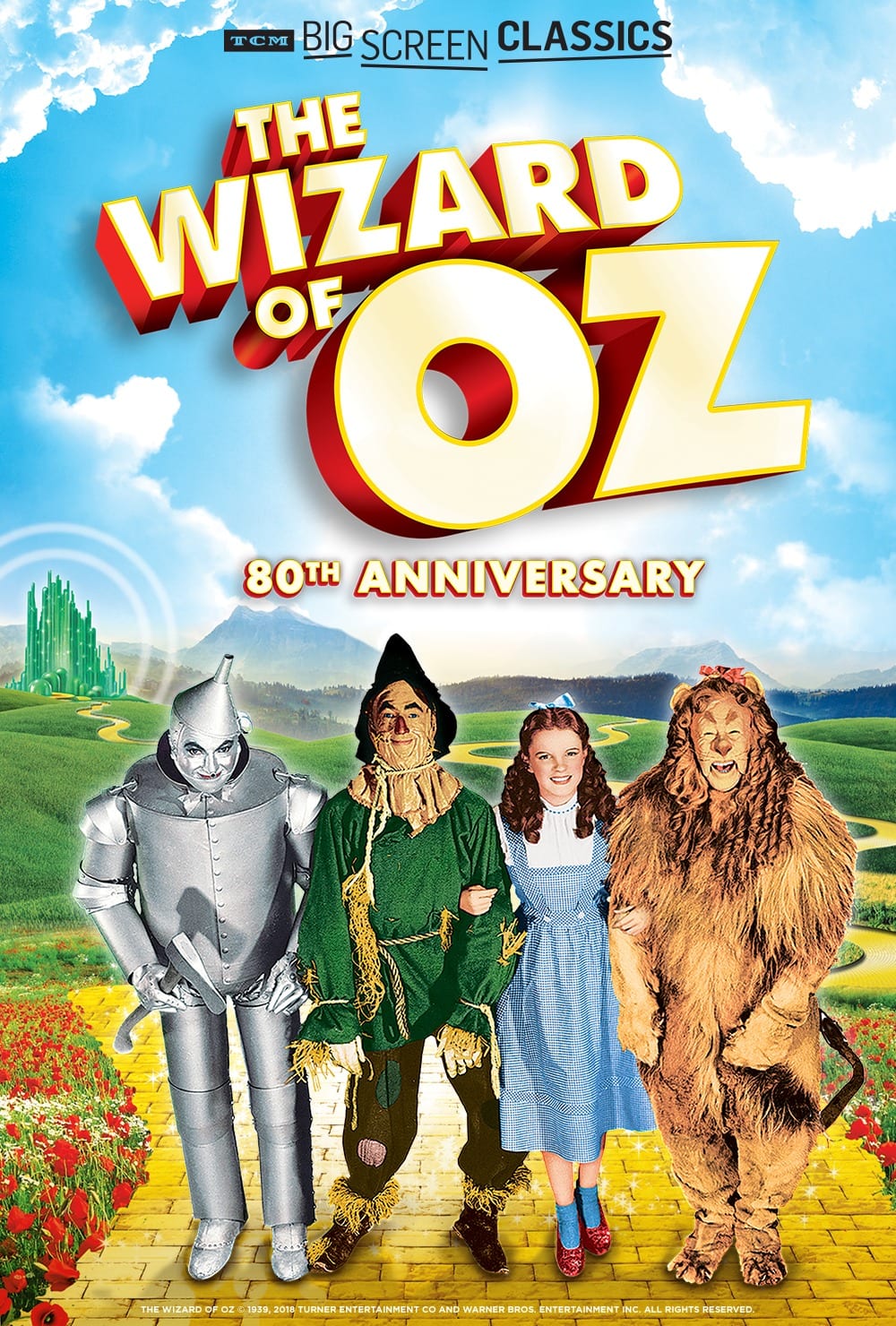 For more info about the screenings, visit Fathom Events' website.