The holidays are fast approaching and families are gathering up their decorations, trees, and list of gifts. Many spend more on Christmas than any other time of year. Some families plan ahead by putting things on layaway. It allows them to choose gifts and make payments towards the cost until the balance is paid off. There are no worries about the gifts becoming sold out and the shopping is done! In an effort to bless others, an unknown person recently paid off those balances at a Walmart store in Vermont.
Shopper Julie Gates was in her local Derby Walmart and reported meeting the man who gave so generously.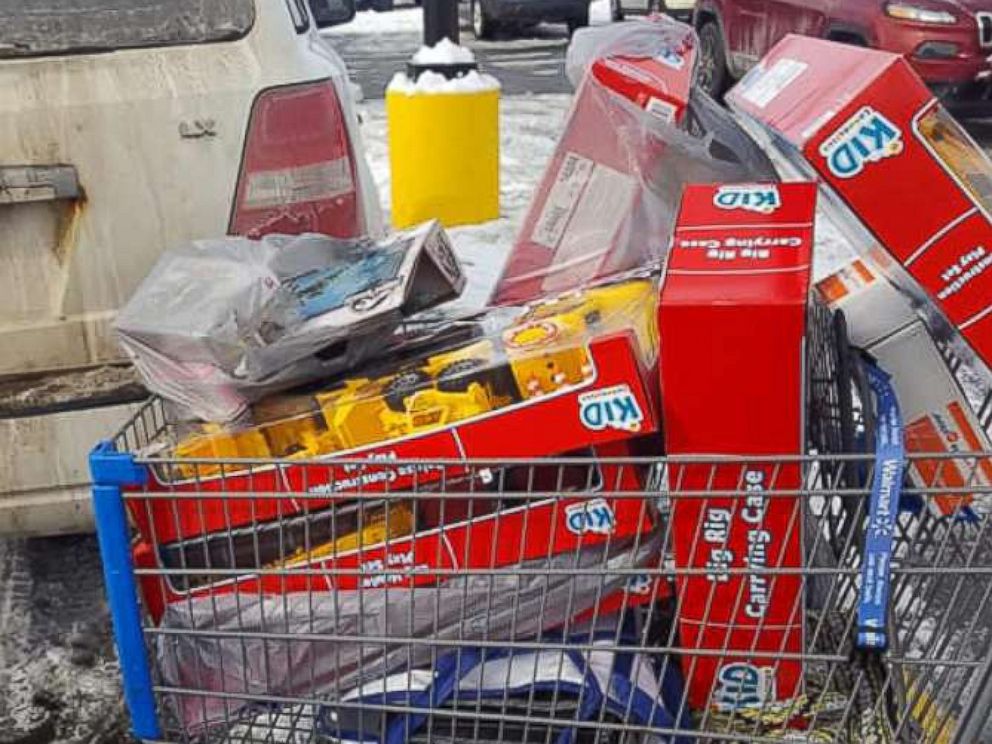 "Why don't you run and get what you want now and come back here." The man said to her. She wasn't sure what to think. She grabbed a few things she needed and came back. The guy hadn't left and ended up paying the balances of those in line.
"This can't be, who can afford to pay for everyone's layaway?" She said to him. He replied with "Santa Claus can.'"
He also paid off the entire balance of all layaway accounts, leaving no cost for any customer who had items saved in the back.
Shoppers can't believe the kindness of the unknown gentleman.
"It was kind of surreal when they said no balance due," one woman said. "Then it was really a reality. Really have a feeling that there is hope for mankind or whatever. There are still good people out there."
Julie reflected on the entire experience. "I get goosebumps thinking that — that is the true magic of Christmas, that's the Christmas spirit walking among us."