A photo of Birmingham, Alabama senior Corey Patrick walking to his high school graduation went viral. A bus driver snapped pics as the teen walked to the bus stop to go to his high school graduation.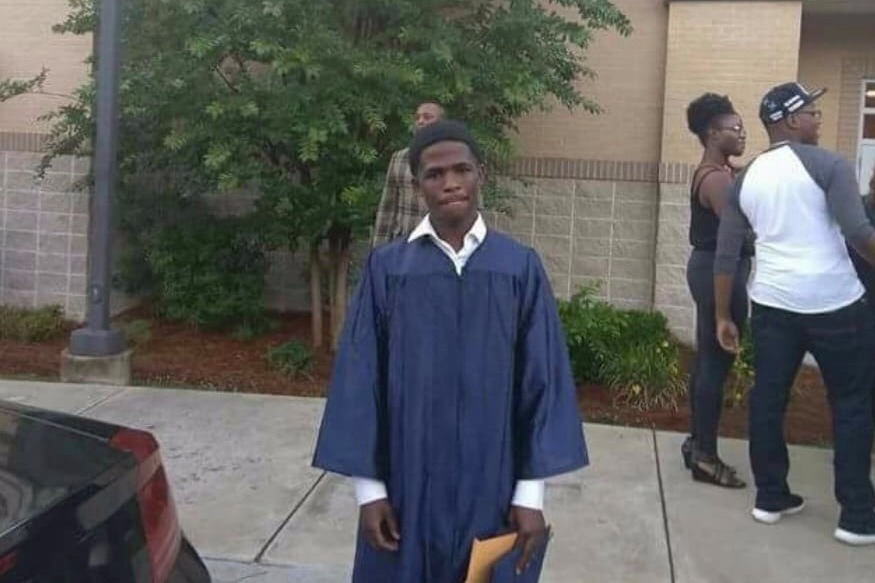 His family doesn't have a car, and for the past year, Patrick woke up at 4AM to walk to the bus stop to go to school after he moved out of the school zone. He was determined to finish his Senior year with his friends.
After seeing and hearing about his imspiring story, radio show host Rickey Smiley and friends handed Corey the keys to a brand new Jeep. Smiley and some of his celebrity friends — Tyrese, Mike Epps and Da Brat — were moved by Patrick's incredible determination to earn a diploma from Tarrant High School under extraordinarily difficult circumstances.
"There should be a picture of him with his cap and gown on hanging on the wall in every single high school in the country with the word 'Determination'," Smiley said after presenting the car to Patrick and his family outside the 95.7 JAMZ studio in Birmingham.
"Corey was getting up at 4:30 in the morning and had to be at the bus stop at 5:41 in the morning for the last year," explained his mom, Felicia White, to WBRC. "Even when he would get out of school, he couldn't get from that side of town until 5:19 when the bus runs back over there. So he doesn't make it back this way until about 6:30 or 7 o'clock."
Please share his inspiring story on facebook. Help us continue to bring family friendly content to the world. Each click, share and like helps.
Also, at Jesus Daily, we love hearing all of your opinions. So please let us know what you think of this story in the comment section.