God calls us to be generous with what he's blessed us with and give to those in need.
It is always wonderful to hear stories about wealthy people making generous donations to those less fortunate! And, even the notoriously mean Simon Cowell has a sweet spot! The tough judge recently paid for a teenage girl's back surgery that cost nearly $240,000 so that she would be able to continue doing what she loves: dancing! Simon is best known for his brash and sometimes rude behavior on the talent shows he produces. But there is a soft side to him.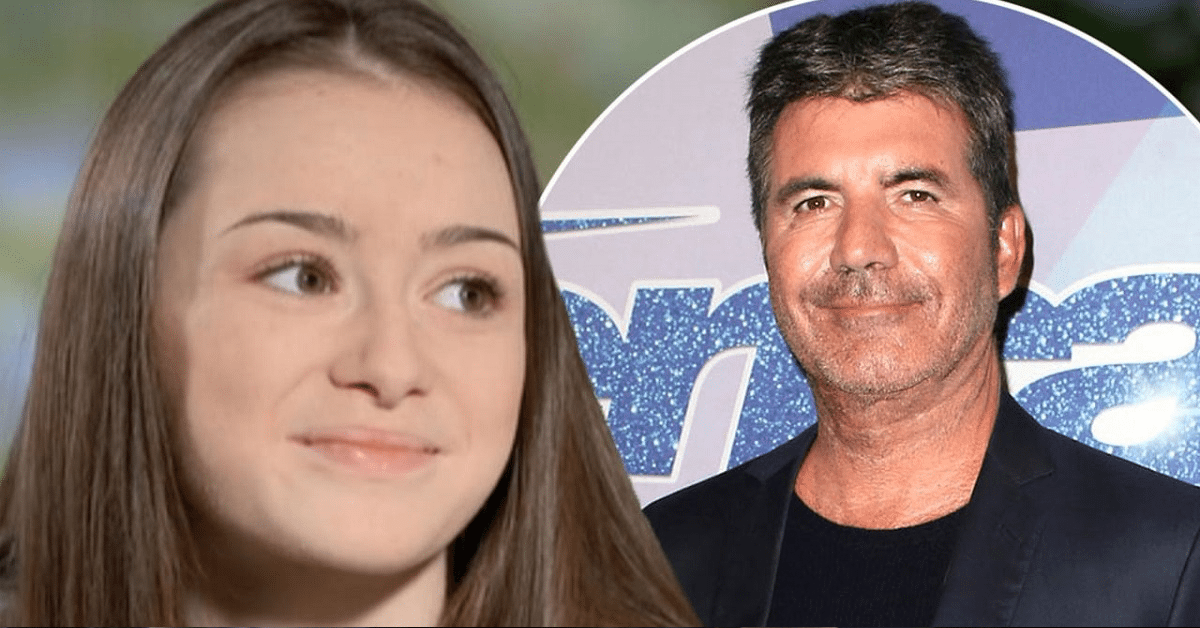 Julia Carlile had always dreamed of becoming a professional dancer. Unfortunately, she has scoliosis, which is a condition that causes her spine to curve as she gets older. Julia's condition had gotten so bad that her spine was beginning to crush her lungs, causing her extreme back pain. But, she refused to quit following her passion and she worked hard to keep dancing. Even though it was difficult, she kept on going and fought through the pain. Julia has been dancing with her friends since she was only 5 years old. So, the group of talented girls decided to form the Mersey Girls dance team, and soon enough they found their way onto Brittan's Got Talent.
Even though Julia was in desperate need of surgery to correct her spine, her family didn't have the money to pay for the expensive procedure. But, if she and her friends were able to win and take home the cash prize on the show, Julia would finally be able to get the surgery! The show shared Julia's story just before the group danced. Viewers were able to hear how the only surgery that was covered by Julia's insurance would leave her unable to dance afterward.
The only way Julia could keep dancing was if she was able to get a specific surgery that was only available in America. After showing off their impressive dance moves, the girls earned the coveted "golden buzzer" from judge Alesha Dixon. They advanced in the competition and ended up finishing in 4th place. They didn't win, so the issue of money was still keeping Julia from getting the surgery she needed. But, that's when Simon stepped in.  After the show, Simon went backstage to congratulate the group and shared some exciting news with Julia: he wanted to pay for her nearly $240,000 back surgery with his own money!
"Simon came and spoke to us backstage," Julia said. "Just walking off stage and he said he was paying for it and I couldn't believe it." Simon stuck to his promise and flew Julia to the US for surgery. She has since been in recovery and now looks forward to being able to get back out on the dance floor! "I always wanted the surgery but could never afford it," Julia said. "I owe Simon so much because if he hadn't paid for me, my curve would have continued to increase, leaving me unable to dance and in a lot of pain. Having an operation was my only choice."
Things are finally looking up for Julia. "The surgeons said they didn't understand how I'd been dancing with that curve," Julia said. "But thanks to the operation, my flexibility should be similar to people without scoliosis." To congratulate her on a successful surgery, Simon has offered to put Julia and her family up in a London hotel to watch The X-Factor. "When I told him he'd changed my life, he said, 'No, you've changed my life!'" Julia said. "He gave me a big hug, and when I told him I could dance again, he said, 'I'm so proud of you.'" It looks like now there is nothing that can get in the way of Julia following her dreams. "Before, I'd always wear a big baggy jumper to cover my back," Julia said. "Now I love how my back looks – there will be no stopping me in 2018."
[Source/Liftable]
Share this story to inspire your friends with Julia's story!