They say marriages are made in heaven and for some they are. While making a marriage work can be tricky, with lots of compromises on both sides; having someone special to go home to makes all the challenges worth it. Couples need to make God the center of their lives, so that they may experience true marital bliss.
Rita Wilson and Tom Hanks – 29 Years and Still Going Strong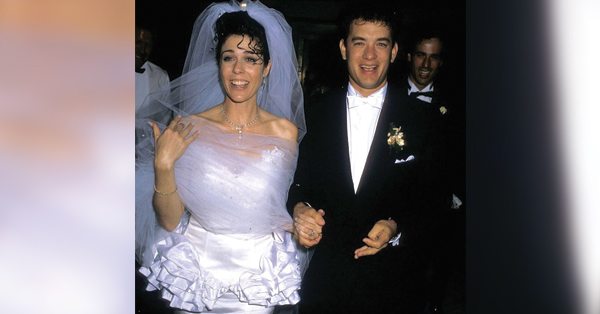 As history has shown, celebrity couples seldom have happy marriages. But once in awhile we find a love story which feels like it's right out of the pages of a romance novel.
Tom Hanks met Rita Wilson in the early 1980s on the sets of the ABC sitcom, Bosom Buddies. Sparks flew instantly and they soon started dating. After eight years of being in a relationship, Tom and Rita finally clinched the deal and got married on April 30, 1988. They soon had two lovely children, Chet and Truman, adding to Tom's brood which already consisted of Colin and Elizabeth Hanks.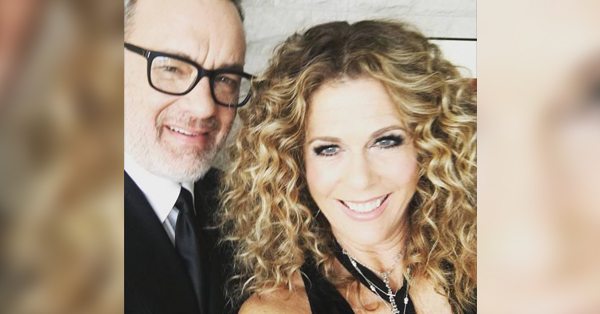 One of the few Hollywood couples which has withstood the test of time, Tom and Rita give relationship goals to their fans all over the world. When asked what his secret to such a long and healthy marriage was, Tom says, "I wish there was a secret, you know. We just like each other. You start there."
Tom believes that the mutual respect that they have for each other has created a strong foundation for their relationship. Carving time out for family is another thing. Even today Tom and Rita make sure they have time for each other and regularly renew their vows.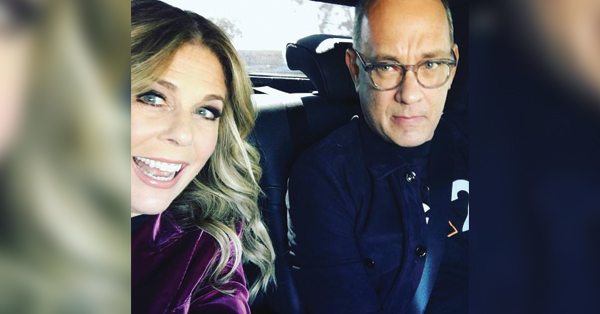 In fact, Tom is so in love with his wife that he feels honored that she chose him as her life partner. He says, "I still can't believe my wife goes out with me. If we were in high school and I was just funny, I'd never have the courage to talk to her."
No fairy tale ending?
Just before their 29th wedding anniversary rumors spread that things weren't going so well for the happy couple. Speculations of a divorce were aplenty. That's when Rita decided to step in and clear the air.
On the big day she posted a picture on Instagram with the caption "29 years of marriage! Thank you, God, for bringing me this man." This effectively put the rumors to a stop.
But, does that mean there was never trouble in paradise? When asked if things were really that easy for them, Tom replied, "They say it must be hard work. No it's not. Every now and again you know, you gotta get over some stuff but life is one [darn] thing after another and it's actually more pleasant to be able to go home with someone you like to spend time with in order to get with it."
Now after 29 years of blissful marriage, Tom and Rita only foresee the best for themselves and their relationship. They are truly the poster couple of Hollywood.
Fun Facts About Tom Hanks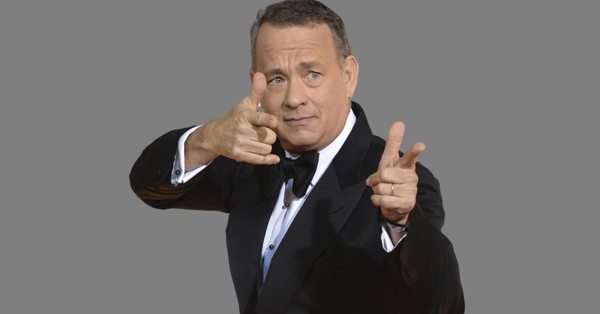 Here are some fun facts about Tom Hanks via list25.com:
1. A proud American, Tom Hanks was born in Concord, California, but his mother, Janet Marylyn, was of Portuguese descent, while his father, Amos Hanks, had English ancestry.
2. Tom Hanks is a third cousin, four generations removed, of former President Abraham Lincoln. Their common ancestor is John Hanks (1680 – 1740), who was the great-great-grandfather of Lincoln and the six-time great-grandfather of Tom Hanks.
3. Tom Hanks shares his birthday, July 9th, with musicians Jack White, David O'Hara, Courtney Love, actor Chris Cooper, and politician Donald Rumsfeld.
4. On October 7, 2013, on "The Late Show with David Letterman," Tom Hanks announced that he has Type 2 diabetes.
5. Tom Hanks cited the help of a nearby ice cream shop which helped him gain 30 pounds (13.6 kilograms) for his role in the famous 1992 American comedy-drama, "A League of Their Own."
6. He was not always the cool, confident Tom Hanks we are all so familiar with. He told the Rolling Stone Magazine that when he was growing up, "I was a geek, a spaz. I was horribly, painfully, terribly shy."
7. Tom Hanks has played a captain in 3 different movies: Apollo 13 (1995), Saving Private Ryan (1998), and Captain Phillips (2013).
8. His films have grossed more than $4.3 billion at American and Canadian box offices and more than $8.5 billion worldwide, making him the 4th highest-grossing actor of all time (after Harrison Ford, Samuel L. Jackson, and Morgan Freeman).
9. Before Tom Hanks kicked off his acting career, one of his jobs was a hotel bellman. Some of the celebrity guests whose bags he carried were Cher, Sidney Poitier, Slappy White, and Bill Withers.
10. Apart from soccer, Tom Hanks is a huge fan of football and baseball. He supports the Oakland Raiders in football and the Cleveland Indians in baseball.
11. He has played with Meg Ryan in 3 movies as love interests: Sleepless in Seattle (1993), Joe Versus the Volcano (1990), and You've Got Mail (1998). In reality, Tom and Meg are close friends.
12. Tom Hanks is not just a great actor. He is also a successful film producer. He has produced over 20 films including the 2002 Canadian-American romantic comedy, "My Big Fat Greek Wedding," and the 2004 American 3-D animated musical fantasy film, "The Polar Express."
13. Tom Hanks is an avid collector of typewriters. He has purchased over 80 typewriters from around the world and has been collecting them "for no particular reason" since 1978.
14. A supporter of NASA's manned space program, Hanks said he originally wanted to be an astronaut. In fact, the asteroid 12818 Tomhanks was named after him.
15. Tom's all-time favorite movie is "2001: A Space Odyssey" (1968). His second favorite is the Beatles' 1964 film, "A Hard Day's Night." He is also a fan of the British science-fiction television program, "Doctor Who."
[Source/list25.com]