Little Savannah Phillips may have stolen the show on the palace balcony by covering adorable Prince George's mouth last Saturday, but she wasn't the first royal to do this.
It was almost 30 years ago when a then 5-year-old Prince Harry showed off his mischievous side covering the mouth of his cousin, Princess Beatrice, then close to 2 years old, during the annual celebration in 1990.
On Saturday, 7-year-old Savannah, whose father is Queen Elizabeth's eldest grandchild, Peter Phillips, put her hand over the future king's mouth.  Now that will be something she may regret later lol.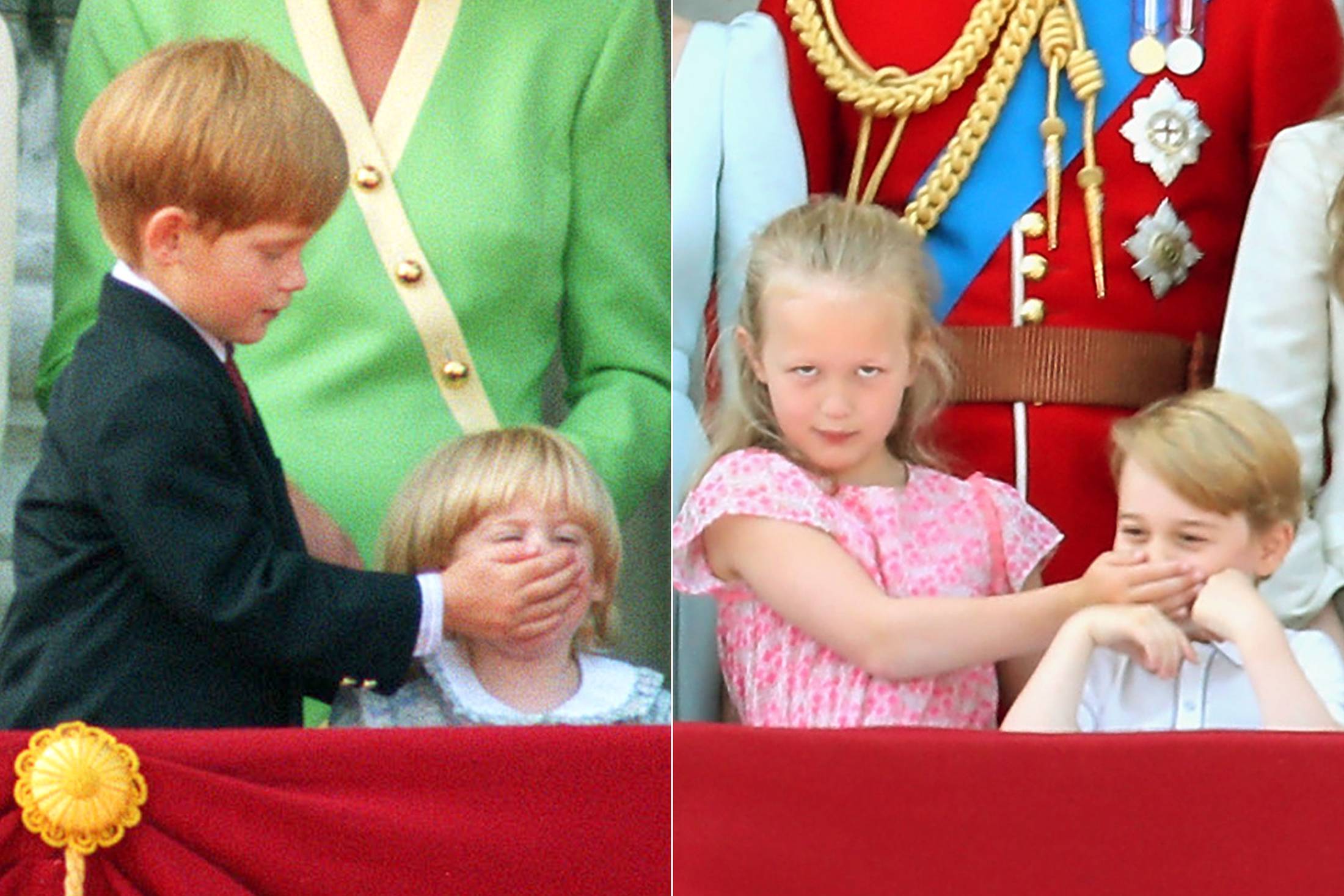 "Savannah pretended to conduct as the national anthem was playing, and George joined in the fun," a royal observer told PEOPLE magazine. "But when Savannah realized it was probably not what they should be doing, she stopped George, 4, from saying any more."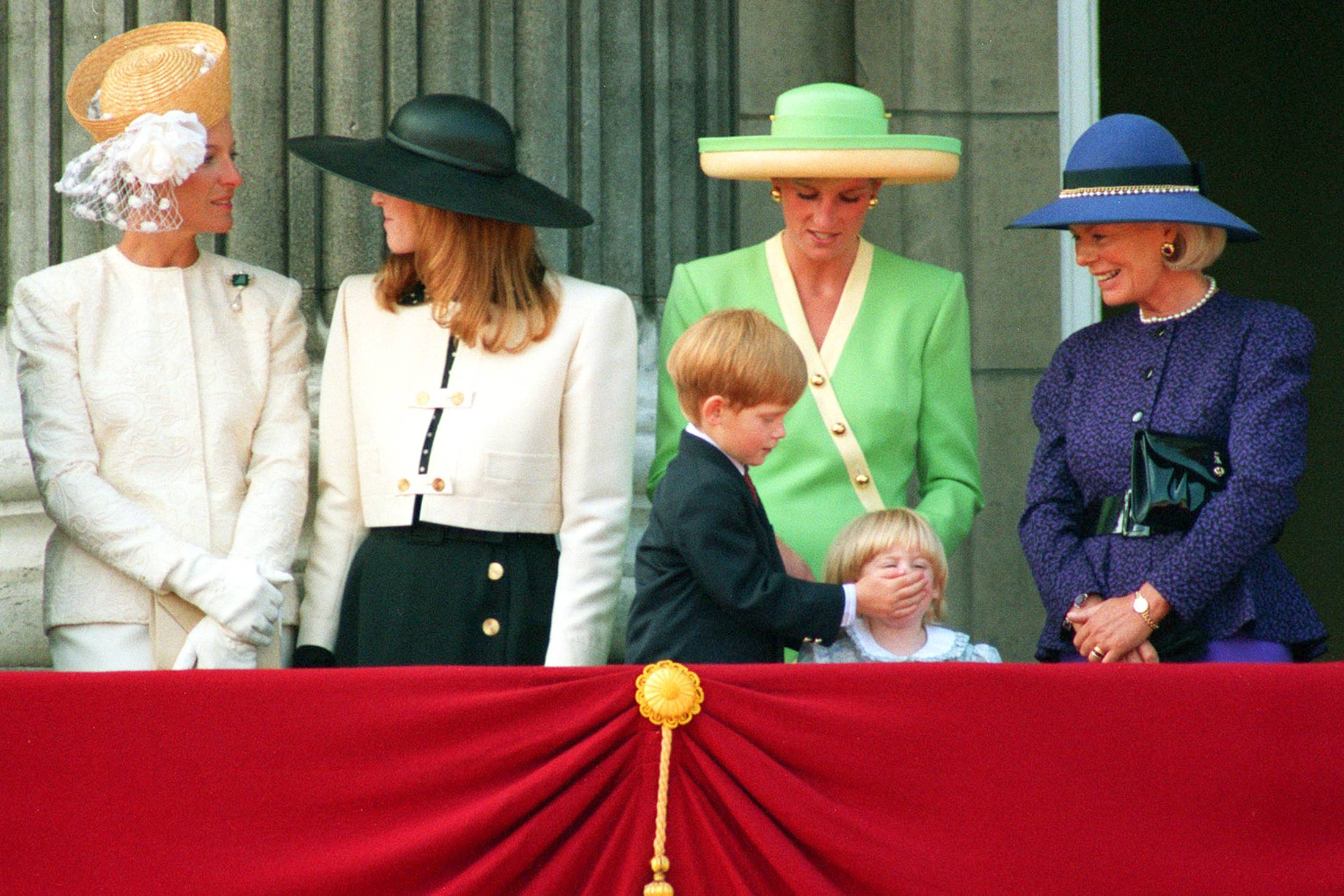 The symbolism here is beyond words.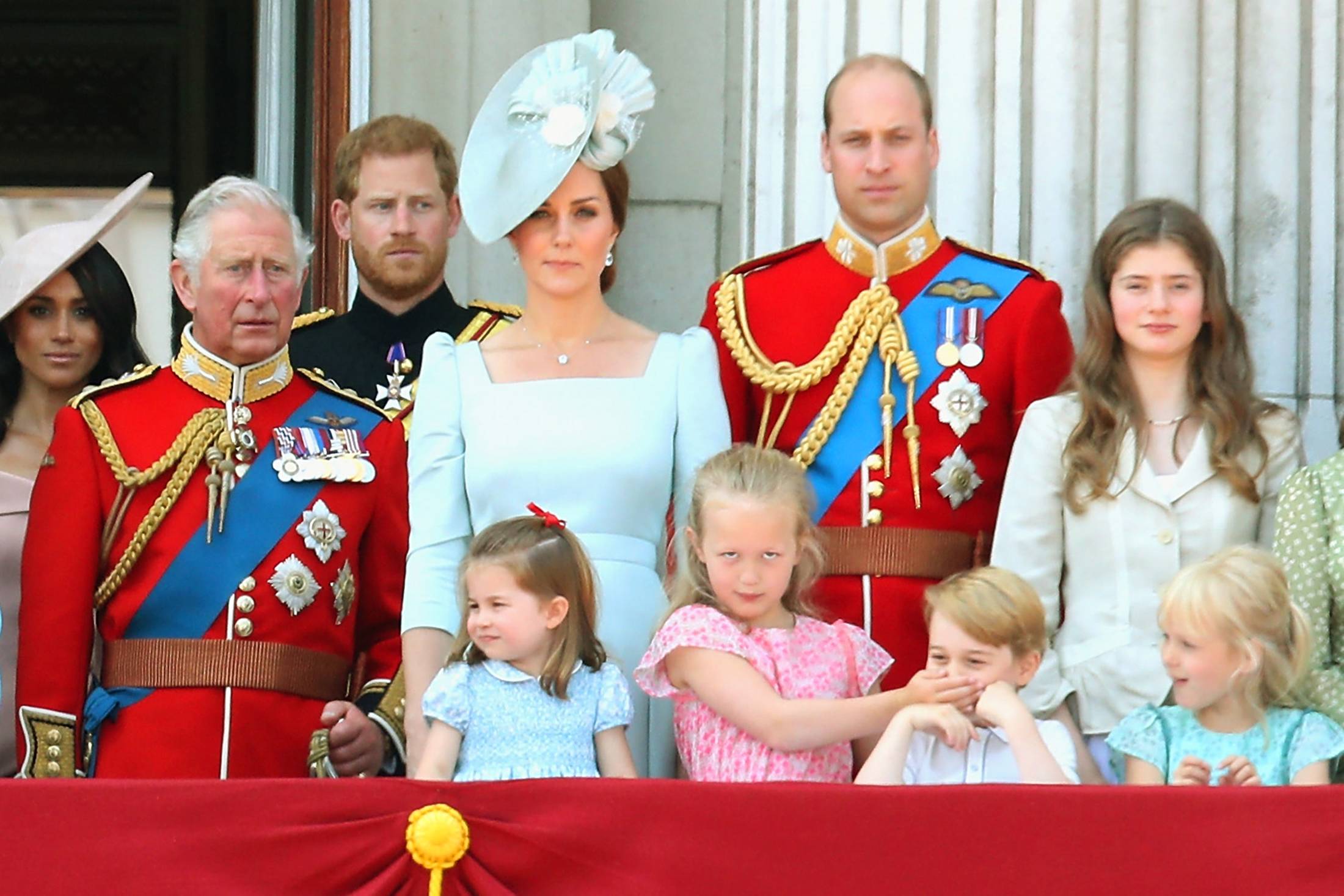 This isn't the first time one of Harry's mischievous moments was copied by a younger royal. Princess Charlotte, 3, proved that she's another heir with a playful streak at the royal wedding last month, when she appeared to stick out her tongue from inside the car as she arrived to St. George's Chapel.
Prince Harry was known for pulling this move too. The Prince, now 33, made a silly face out the car window after a visit to the hospital when his cousin, Princess Beatrice, was born in 1988.