God is in control and he wants us to trust him with our lives. It's so easy for us to worry and be fearful, but God wants you to believe in his goodness and know that he will keep his promises to you! Mallory Brinson is a young mother from Memphis who recently had quite the scare. Mallory was just 26 weeks pregnant when she suddenly felt some extreme pain. At first, she thought it was contractions, so she went straight to the hospital.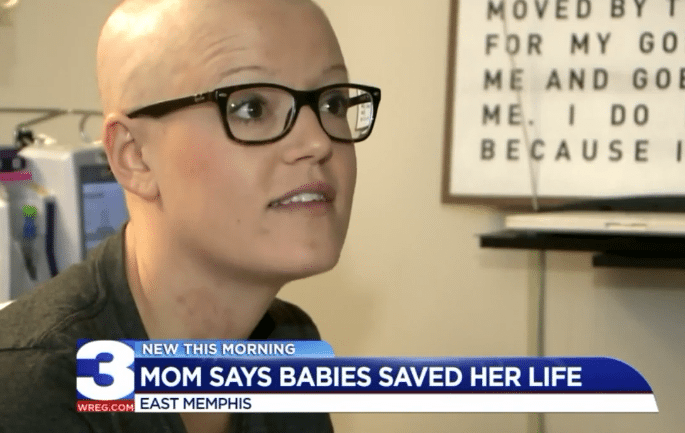 After she was examined by doctors, she received some startling news that no one could have expected. Doctors revealed to her that she had acute myeloid leukemia, a type of leukemia that can "progress quickly if not treated" according to cancer.org. Thankfully, Mallory's case was caught early on, and the young woman is thanking her twins for that! "I feel they are the reason I had contractions on the 29th and came into the hospital to find out I had cancer because I had only had it — they figured — for three or four weeks," Mallory said.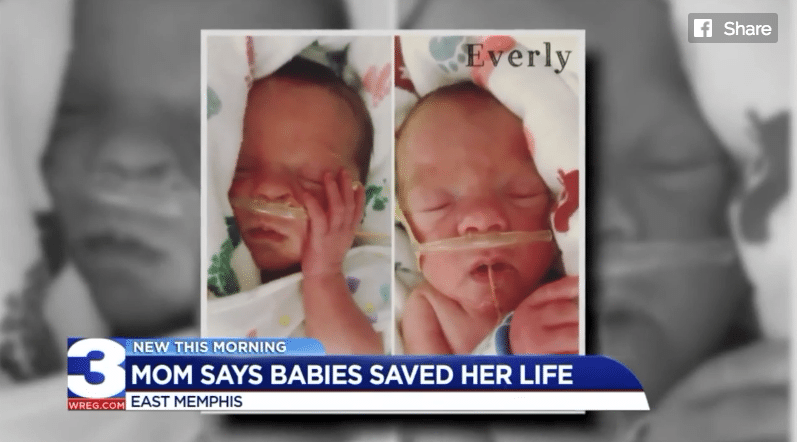 Doctors were able to give Mallory chemotherapy because she was far enough into her pregnancy for it to be safe. But, had anything happened earlier on, Mallory and her twins might have been in more serious danger.  And incredibly, her twins decided it was time to come out during their mother's first week of chemo! "I think the girls realized it was a little hot in my belly," Mallory said. The twins were named Everly and Annastyn and they were kept in the hospital after birth so that they could gain more weight and learn to breathe on their own. Mallory is now in remission and looks forward to the future she has with her two new babies!
[Source/Little Things]
Share this story and thank God everything worked out in time for Mallory and her twins!