The 911 caller sounded desperate. A couple was killing their son.
In April 2015, Poteau Police Officer Jody Thompson, a member of the Department of Child Abuse and Violence in Close Relationships team, was on patrol when the call came in and he responded immediately. Something in his gut told him this call was the real deal.
Once he arrived on the scene what he saw forever changed his life.
Despite his extensive training and experience, he was not prepared for the horrific scene in front of him. A rope bound a small, scared, confused eight-year-old boy at his wrists and ankles. He was forced into a garbage pail filled with icy water.
Malnourished, beaten, bound, suffering hypothermia, and in shock, the little boy could not even speak. Something clicked inside of Officer Thompson, and he knew he could not leave this child's side.
Filled with an overwhelming urge to protect the boy named John, Thompson did not leave his side. As John received life-saving treatment and all through his recovery, Thompson was there.
"I promised him 'Nobody's gonna hurt you anymore, you're with me,'" Thompson said.
Young John was sure he would die. He kept saying, "They're gonna kill me" over and over.
Once in the safety of Officer Thompson's and the hospital's care John began to settle down. Thompson and the boy bonded, and John now knows it was Jody Thompson who saved his life.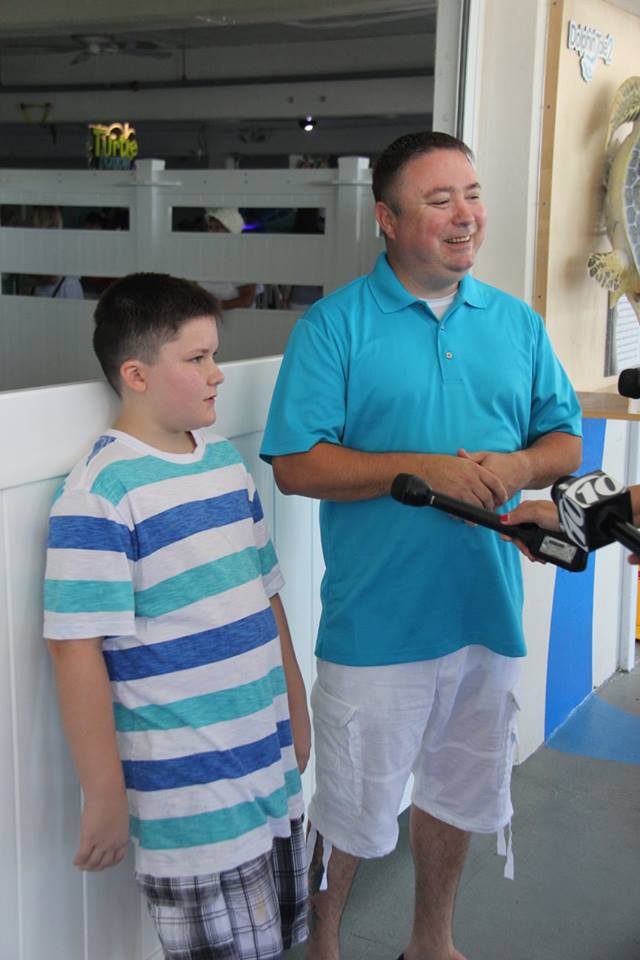 This story could end there, but it doesn't. When John was declared fit enough to leave the hospital, Officer Thompson and his wife adopted John into their own family. They'd made their mind up to adopt him in less than 48 hours from the 911 call.
While adopting John the couple found out he had a biological sister born to his incarcerated mother. They adopted the baby too.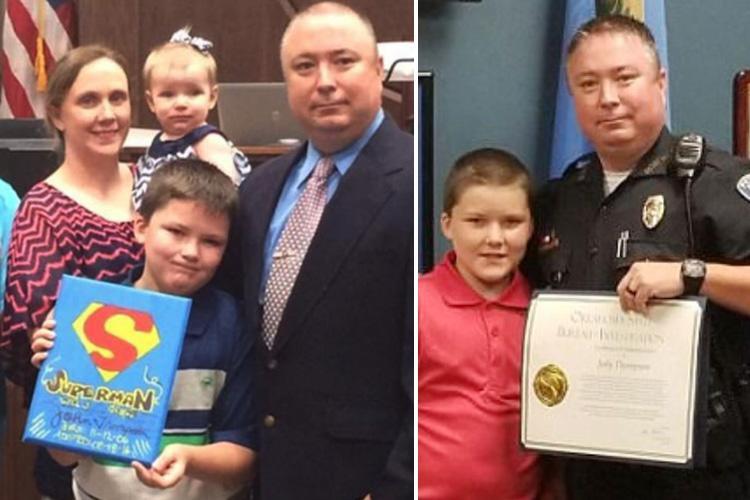 Now, four years later, the family is getting the attention they never wanted. The Thompsons kept the adoption private, and only family and Jody's co-workers knew, but when he was honored for his work in the department, the local news caught wind of the story.
"We didn't want the story out there. We didn't put the story out there. But now that it's out there and we've embraced it, we want the world to know that it's not all doom and gloom. Especially in law enforcement, we've got such a black eye right now for whatever reason, but we're not all out there just to put handcuffs on people. We really do care about the communities that we live in, and this just shows it," Thompson said.
John is doing well in school and is recovering emotionally from the abuse. Having a loving family is making all the difference for him and his sister. We needs more men and women like the Thompsons. We applaud this couple, and we applaud the 911 caller.
If you suspect neglect, maltreatment, or abuse of a child, call Child Protective Services or 911.