Miracles happen all around us every day. God watches over all these miracles and rejoices as he sees our reactions. Weddings are beautiful events as they are the beginning of something new, a new promise, a new chapter, and a new era in our lives. When a miraculous thing happens at a wedding, which is already so special, we can't help but be happy about our good fortune. Although weddings are supposed to be the happiest days of our lives, this bride had a difficult time even picturing walking down the aisle. That's why she decided to remain strong through all her physical therapy and persevere. Needless to say, she got her results.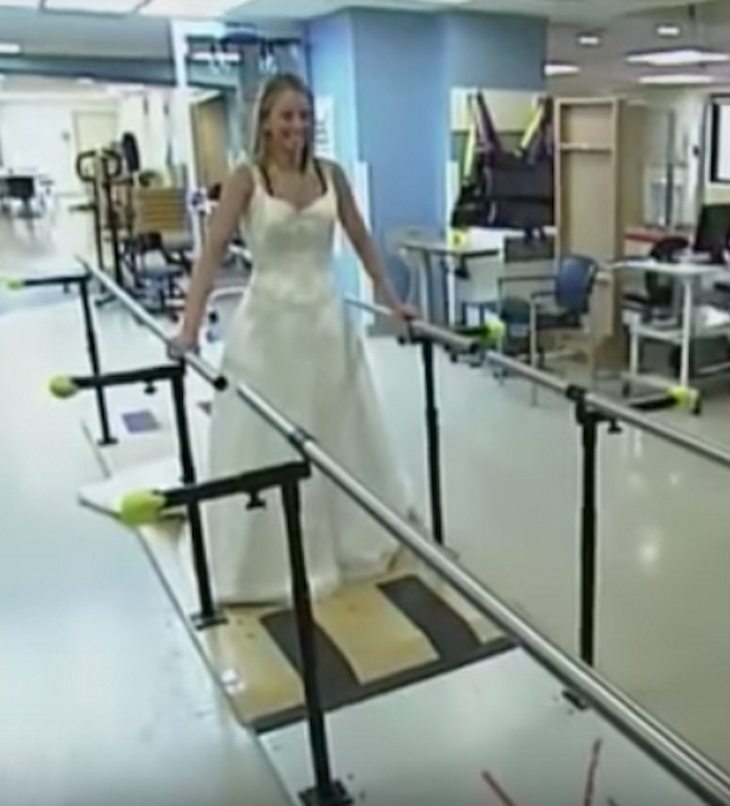 None of her guests could have even imagined the distance she would come in such a limited period of time. Jennifer Darmon had a mission and that mission was to be able to walk down her aisle on her wedding day. Jennifer had been in an accident where she was pinned under a van, fighting for dear life. She suffered an injury to her spinal cord and was paralyzed from her waist down. Jennifer however, had a positive response to the news and was willing to put in the time to literally get back on her feet. She refused to entertain the idea of not being able to walk down the aisle at her wedding. She went through many difficult physical therapy sessions, several times in a week. She even told her fiancé Mike Belawtz that he didn't have to stay with her if he thought it would be too much. Just like Jennifer, Mike also refused to give up and stuck with her, day in and day out. When it was finally time to walk down the aisle, Jennifer was ready. She stunned both her fiancé and her guests. What a miraculous recovery!
Share this video with your friends and remind them that anything is possible with God!