Three years after I Love Lucy finished it's run on tv, the Andy Griffith Show moseyed its way onto the small screen. But could they both exist in the same shared universe like the Marvel films of today?
With one show set in Mayberry's small town and the other set in New York City, you wouldn't believe the swank apartment of the Ricardos would share much in common with the more humble country folk called home on The Andy Griffith Show.
But fans in the know have long known that Desilu filmed The Andy Griffith Show.
On I Love Lucy, in the Ricardos ' apartment, there were several landscape paintings hanging above the organ, all by famous Western painter Margo Alexander (1894-1965).
Whether or not the artist was Lucy's favorite is uncertain, but she posed in a press picture with the painting, so it would appear that the colorful farm scene must have had some unique significance for the star.
If nothing else, seeing the painting likely transported her right back to the set, which is sort of what happens when you first notice the painting hanging in episodes of The Andy Griffith Show. It's like running into an old friend in a place you never thought they would be. Below see the painting featured in the I Love Lucy episode "Ricardos Change Apartments."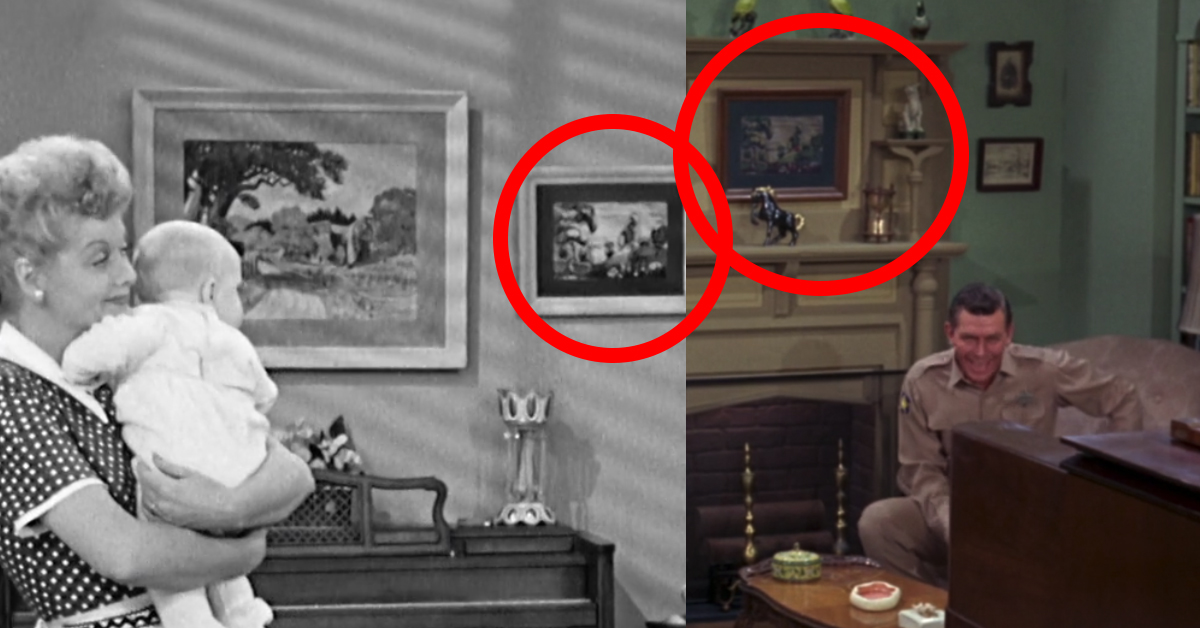 On The Andy Griffith Show, this painting can be seen in at least two episodes. In "Man in the Middle," it decorates the walls in Thelma Lou's home. She hangs it just above her mantle. The next season, we'd get to see the painting in color. In the sixth season episode "The Church Organ," we see the farm scene painting again, this time hanging in the house of a literal farmer who Andy's trying to buy a used organ from.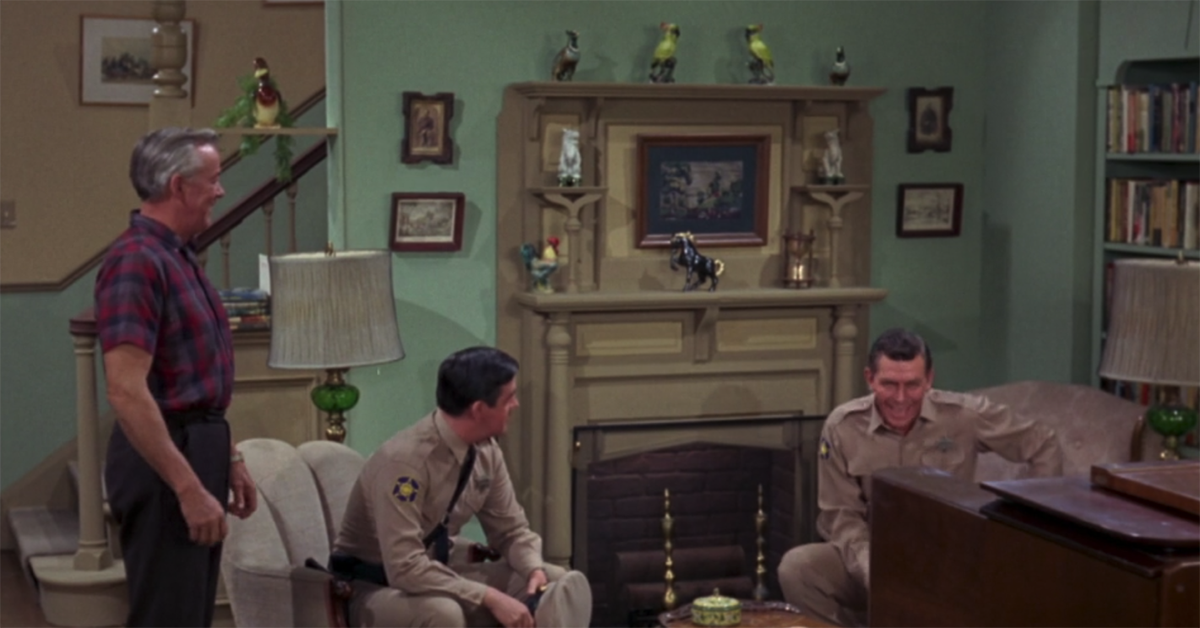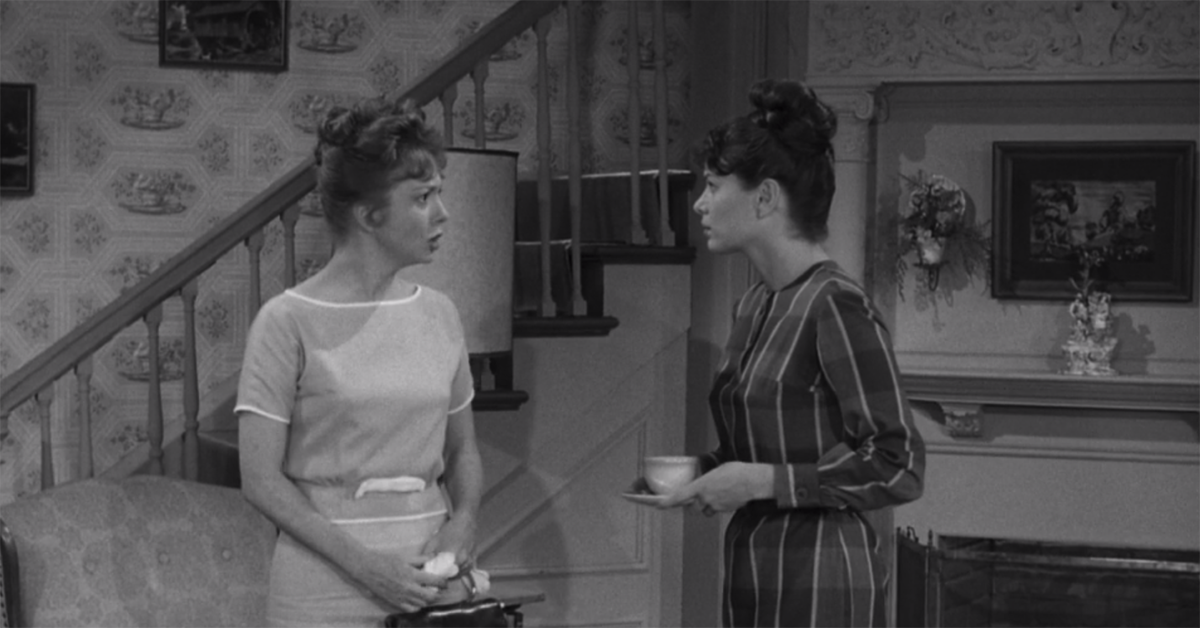 All in all, the simple logic is that the painting must have been an easy prop on hand, thrown on a wall whenever needed, but we like to think that this painting serves as a line connecting the world of Lucy with Andy.