Nike ordered a recall of its new July Fourth-themed Air Max 1 sneakers over concerns about its Betsy Ross flag logo.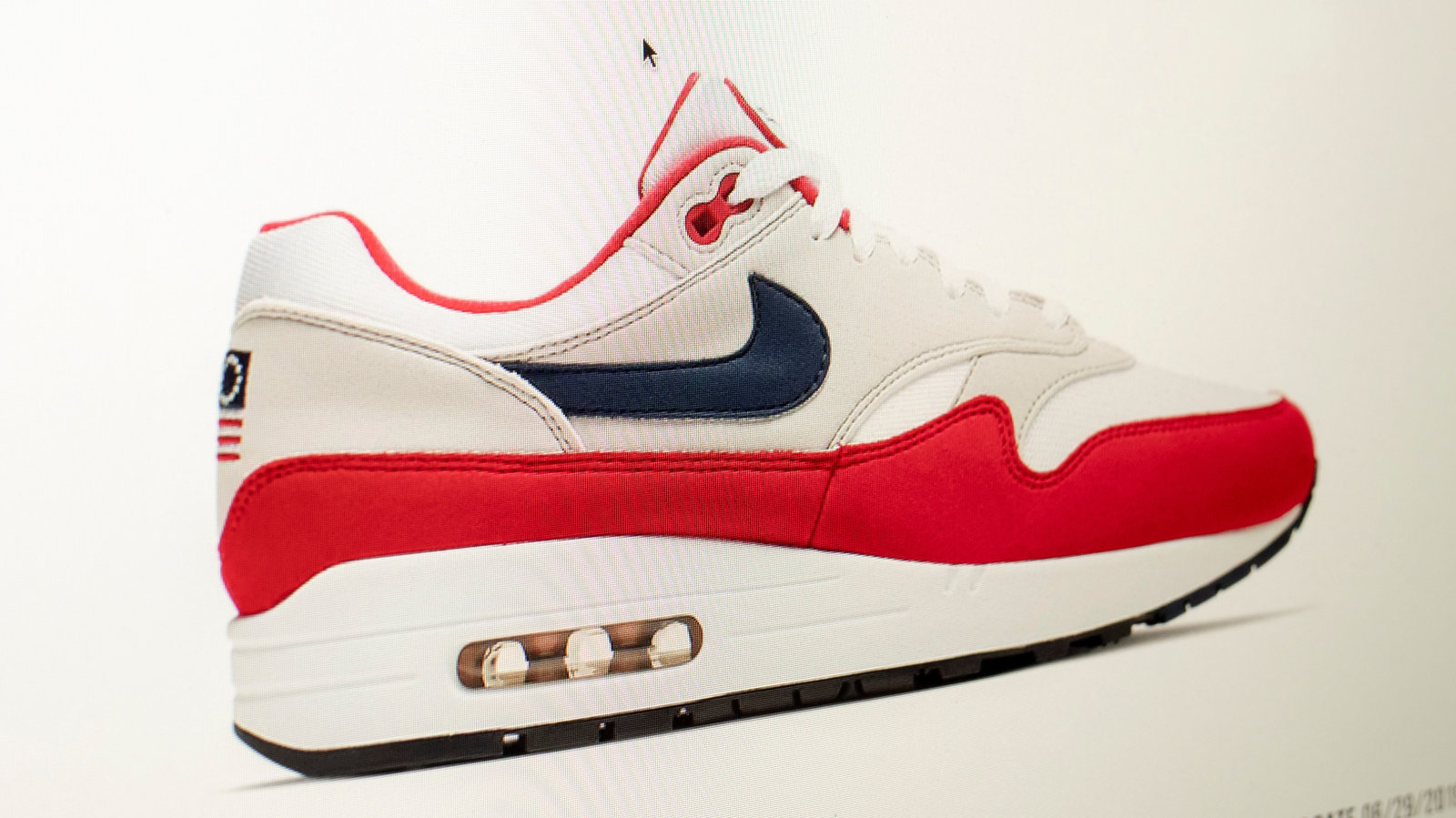 Nike has recalled a shoe featuring the Betsy Ross flag over concerns that the design glorifies slavery and racism. The red, white and blue sneaker had been set to hit the U.S. market to commemorate the July 4th holiday.
"Nike has chosen not to release the Air Max 1 Quick Strike Fourth of July, as it featured an old version of the American flag," the company told NPR on Tuesday.
The special Air Max 1 design — which includes embroidery of the famous flag featuring 13 stars for the original 13 colonies — drew complaints that it celebrates an era in U.S. history when slavery was legal and commonplace.
While the flag's defenders say it has a place in history, critics say it has become a symbol of extreme views.
One person critical of the Nike shoe is former NFL quarterback Colin Kaepernick, according to The Wall Street Journal. The newspaper says Kaepernick asked Nike to cancel the shoe saying it sent the wrong message about race in the modern United States.