Sunday Rose and Faith Margaret; their names should tell you something about their mother. Nicole
Kidman is a woman of faith, and she's bringing up her children in the way she thinks best. Not everyone understands that.
Nicole and husband Keith Urban lead super busy lives. Hectic schedules make it hard to maintain a sense of normalcy, but they try to do just that for their daughters. Nicole's known to take the girls to work with her at times, or chaperone school trips; you know, just standard mom stuff.
Recently, the Big Little Lies actress shared some parenting policies with Vanity Fair. She and Keith strive to keep their kids grounded; no easy task for the stars who split time between Hollywood and Nashville. Nicole feels a bit unpopular at times because of her parenting choices.
"I try to keep some sort of boundaries," she said. "The children are not allowed to have phones. Instagram is off limits as well, since it is potentially dangerous for young teens."
One can understand the girls' displeasure over the phones: watching friends with their phones must be hard to bear. However, when Nicole's friends tease or mock her child-rearing choices, it's an entirely different matter.
Kidman is Catholic and is raising her children to believe in God. Her faith is an integral part of her life. At one time she considered becoming a nun. Her 'very Catholic' grandmother had a huge impact on her. "I was raised praying," she said. The self-proclaimed 'willful, feisty girl' also strives to be tolerant and non-judgmental. She credits her father for instilling these values. Although husband Keith doesn't share her Catholic faith, both regularly attend church with their daughters.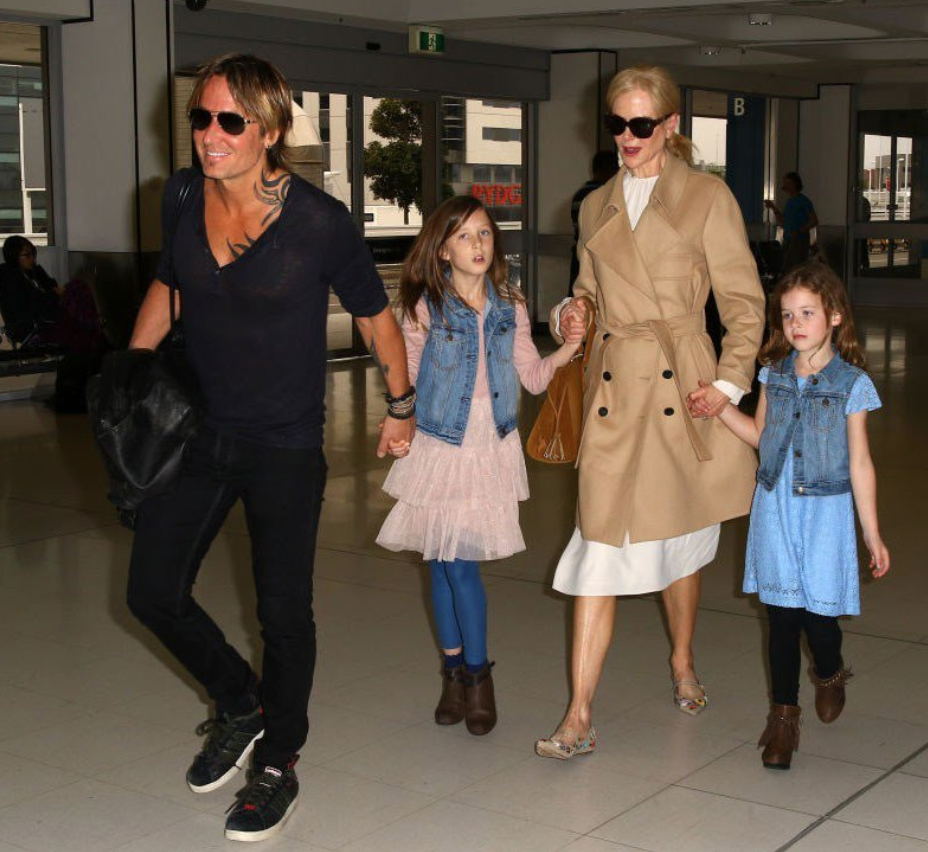 While so many feel shamed for choices others disagree with, it's nice to see Nicole and Keith don't let it keep them from doing what's best for their children.