Medicine has definitely evolved over the years and despite what some might say, things are definitely improving. In fact, things are so advanced now that we can detect medical conditions affecting the fetus right inside the womb.
This brings us to the story of Todd Bailey and his wife, Nicola. The couple, who already don the role of mum and dad to a 4-year-old, received some fantastic news – Nicola was pregnant again. According to Nicola, this didn't come as a total surprise because she did experience some mild morning sickness and could feel her stomach swell. However, this time, her tummy was bigger than it was during her first pregnancy.
The young mum soon found out that she was going to give birth to a set of twins. After 33 weeks, the ecstatic Nicola finally popped out little Harper and little Quinn. Two beautiful little baby girls who made their momma's heart melt as soon as she saw them.
But, things took a bad turn from there. The doctor returned to the room 30 minutes after the delivery and apologized because he just found out that one of the twins, Harper, had Down Syndrome. It is believed that previous tests did not detect this genetic disorder. It was only after the birth that doctors were able to figure it out.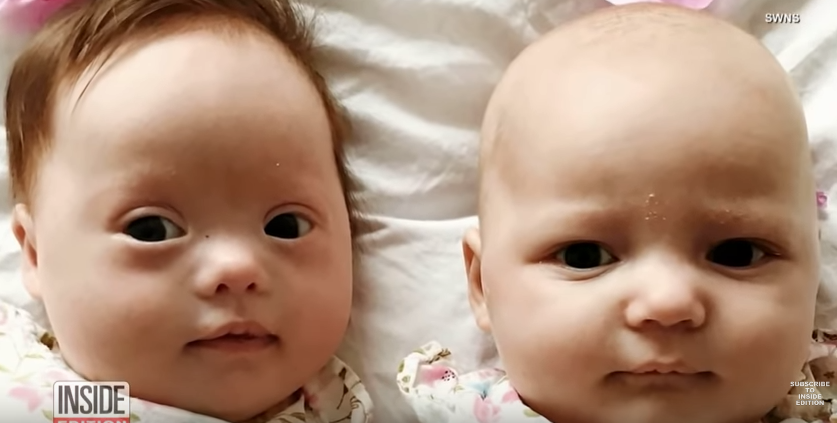 But, did that bother Nicola and Todd? Nope, not at all. Both girls remain equally precious to the young couple. In fact, Harper has motivated Nicola to become a voice for down syndrome awareness.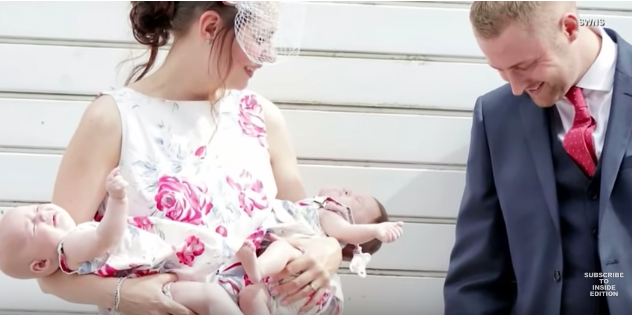 Get to know more of this young family's story by clicking the link to the video.