There's nothing that tops seeing your children's eyes light up over the magic of Christmas when they meet Santa for the first time.
Unfortunately, for Misty Wolf, she knew her precious little boy Matthew would never get the chance to rest his beautiful eyes on the jolly old man who makes the season magical, as he was born blind.
The 6-year-old with autism has quite an incredible survival story. He was born a 24-week preemie and spent 111 days in the NICU. Sadly, his twin brother did not survive and passed away. After developing stage 5 ROP because of the amount of oxygen he was given, Matthew's brain scans were reading very badly, and doctors told Misty he would never be able to walk or talk.
"But God had other plans," Misty said.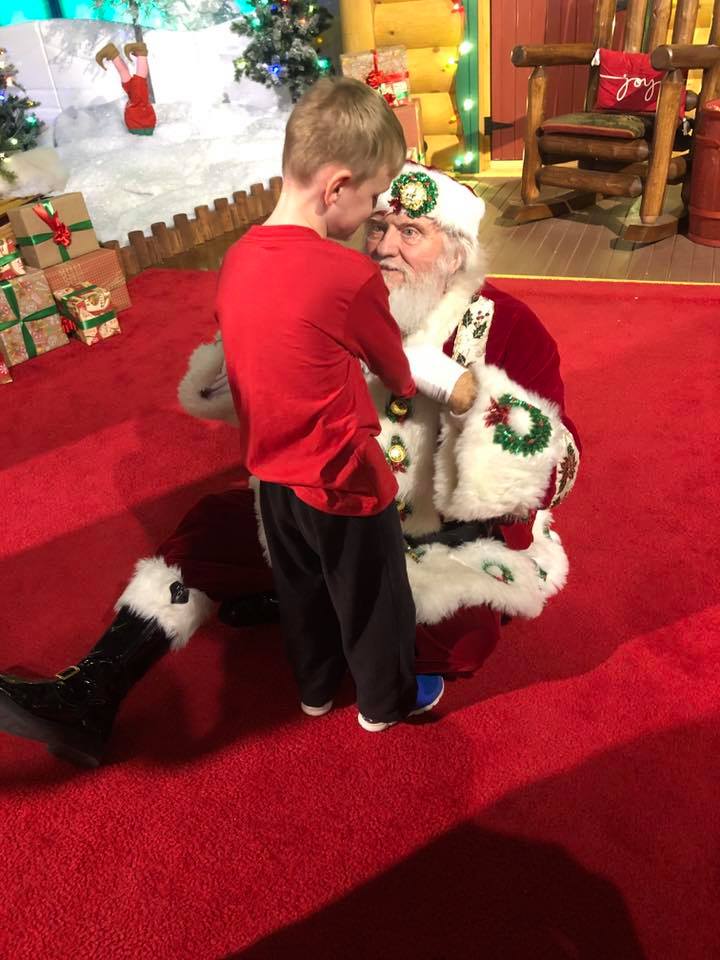 Now walking, talking and heading strongly into his sixth Christmas, Matthew was ready to meet the plump and merry man in the red suit he'd heard so much about in tales and stories.
And lo and behold, God had just the PERFECT Santa Claus in mind for this extra special boy to meet and talk with.
"I whispered to Santa, 'He is blind and autistic and is very interested in Santa,'" Misty wrote on her Facebook page. "He said, 'say no more' and immediately got down on the floor to greet my little man."
"He talked to Matthew for a long time," she continued. "Let him feel all over him. Told him to pull his beard, feel his hat and talked about his red suit. He asked Matthew if he wanted to feel anything and Matthew said, 'your eyes that twinkle' (from the poem 'twas the night before Christmas) so Santa let him touch all over his eyes for as long as Matthew wanted."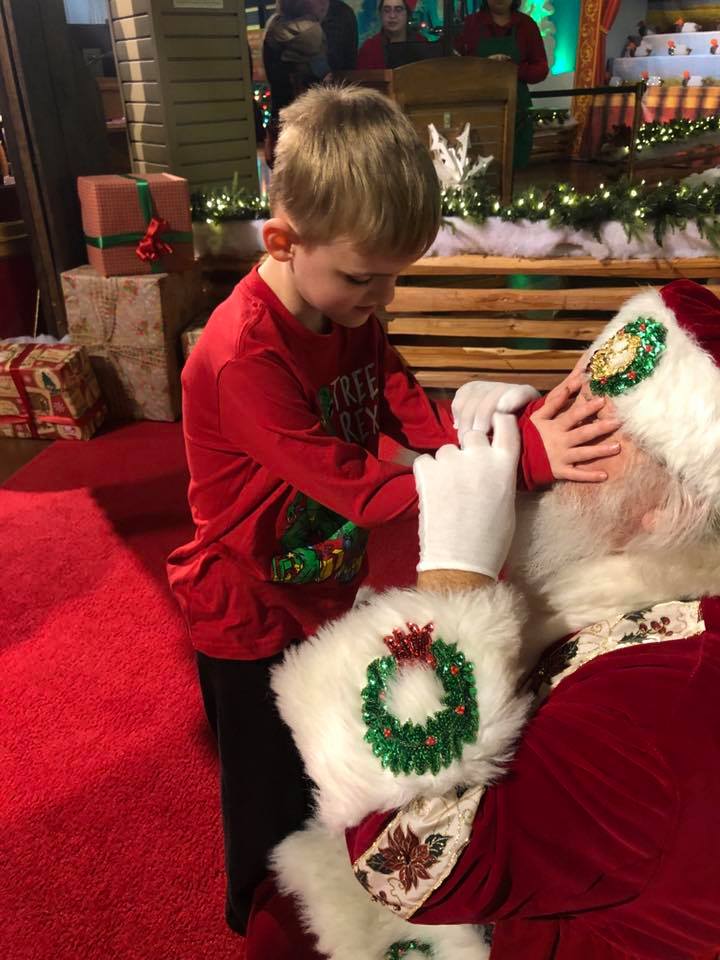 "Then Santa said have you ever felt a real reindeer," Misty recalled of the magical exchange. "Santa then carried him over to the display area. And had Matthew pet the taxidermy reindeer they had set up. It was great. My heart was full seeing Matthew so interested."
"Best Santa ever!" the emotional mom exclaimed after witnessing the heartwarming moments of the day.
Misty's moving story has since been shared over 100,000 times on Facebook, and she hopes her son's inspirational story continues to make its way around the world this Christmas.