Jayden Fontenot became a family hero when his mother started labor early. At the time, Jayden's mom, Ashly Moreau, was only 34 weeks along in her pregnancy.
They were at their Sulphur, Louisiana, house when Moreau was using the bathroom only for her water to break, way ahead of schedule.
Immediately, Moreau could tell something was wrong.
Not only was it a full month before she should have been giving birth, she was bleeding badly.
She explained in an interview with KPLC TV that she was in the restroom and:
"My water broke. I looked down and my son's feet were hanging out."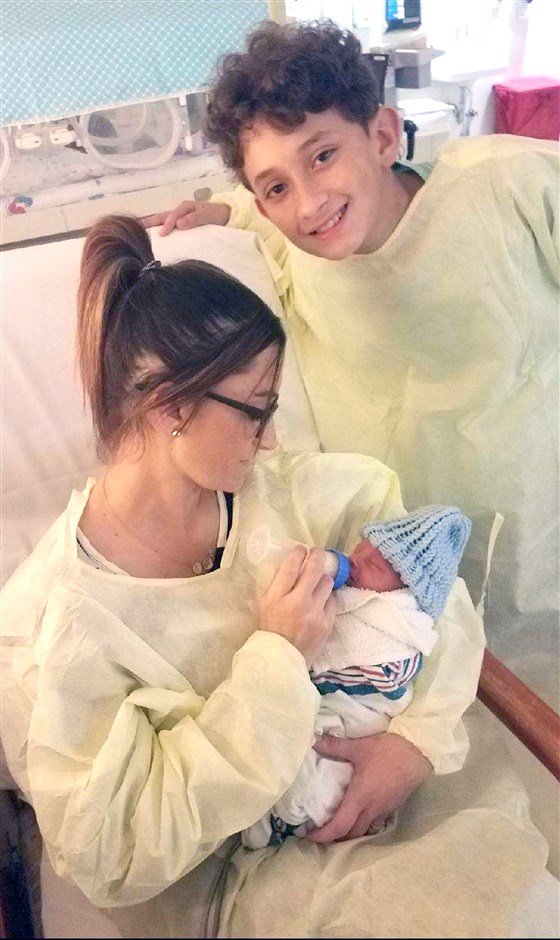 Moreau's fiancé had just left for his job so only Moreau, 10-year-old Jayden, and Moreau's 11-month-old daughter were present.
Unsurprisingly, Moreau stated that this was "the scariest thing I'd ever been through in my life."
Jayden ran to his grandmother's house, which was just next door. Unfortunately, she couldn't come over to deliver the baby due to a recent surgery but was able to call 911 while Jayden returned.
When Jayden got back to his mom, KPLC TV reports that Moreau was bleeding heavily and the baby wasn't breathing.
Moreau told reporters exactly what happened:
"When he [Jayden] got to the bathroom, he just took a deep breath and said, 'OK, Mom, just tell me what I need to do.' He didn't look scared, he looked calm and brave and I said 'OK, I'm going to tell you what to do and we need to get your brother out as fast as possible because he's breeched and he can't breathe.'"
Jayden stayed calm throughout the entire event.
He got his little brother out by pulling him gently via his legs. Even then, the ordeal wasn't over. The baby hadn't started breathing again and Moreau was still bleeding profusely.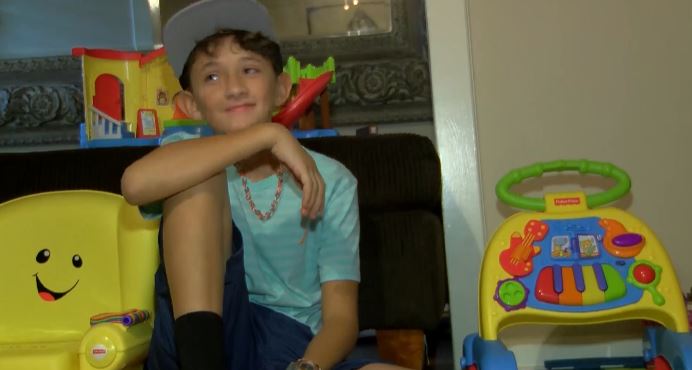 Jayden went to the kitchen and got a nasal aspirator from his sister. He could clean the nose of his baby brother and breathe.
Jayden told KPLC TV:
"I wasn't even thinking. I was amazed."
His main concern was that he would lose both his baby brother and his mother. Fortunately, he acted quickly and saved both of them. EMS came to the hospital at this point, bringing both Moreau and the newborn. The pair quickly recovered once there. The fiancé of Moreau, Kelsey Richard, arrived not until the two were safe in the hospital. A family photo (minus Moreau) can be seen at 1:51 in the hospital, with the baby already healthy and everyone smiling.
According to physicians, without Jayden's help, not only would Moreau have bled out and died, but the baby would never have begun breathing.
Moreau doesn't hold back her praise for her son, saying: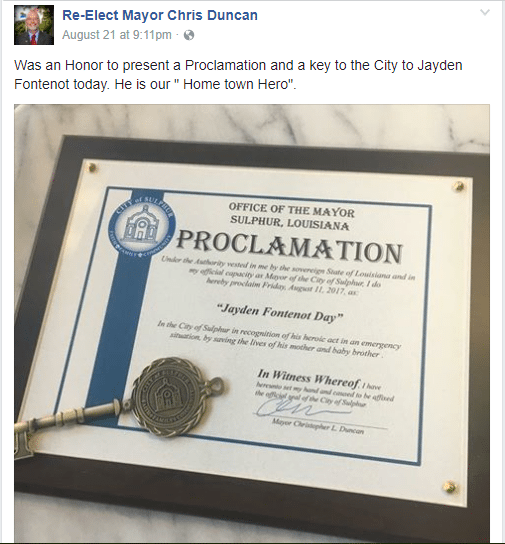 "I want him to know, I'm so proud of him. He is brave, he is strong, he's my hero."
Richard, Jayden's step-dad, has similar thoughts:
"He saved their lives. He's a hero."
The baby boy, named Dax, was released from the NICU a few days later, and officials expect him to make a full recovery.
As for Jayden, the city's mayor recognized him during a special assembly held at his school. He even received a proclamation and key to the city, along with a day named after him.