Getting married can be confusing. You are, after all, making a life changing commitment – the commitment to spend the rest of your life with someone, caring for them and staying by their side through the best and the worst. As beings who can't see into the future, there can be a prevailing sense of uncertainty in these moments. But, there's nothing much we can do.
However, the least we can wish for is to have a god-fearing partner who knows how to treat their spouse. A partner who fears God is a partner who adheres to his wise teachings. Some of us are fortunate enough to be blessed with such a partner. A young bride named Maggie Earwood joined that lucky list recently.
When Maggie Walked down the aisle to finally join hands with her husband, U.S. Marine Corps Cpl. Caleb Earwood, she found out that he was exactly the kind of man she wanted.
Caleb told Maggie that he had to do one thing right before saying "yes". He said that before any ceremony could take place, there was one thing he needed to take care of.
He needed to pray with his soon-to-be wife. And he needed to do it now.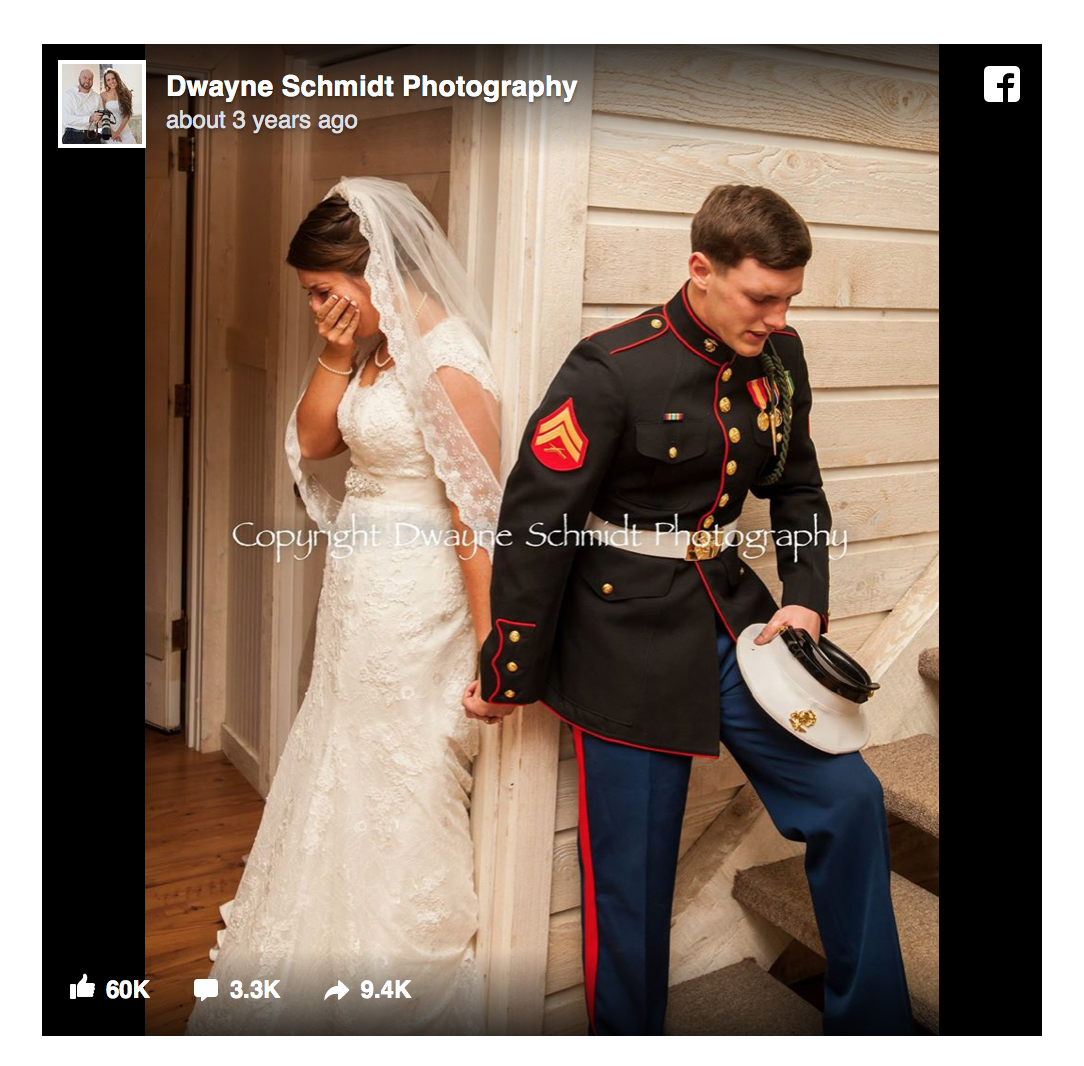 The beautiful moment was captured by wedding videographer Dwayne Schmidt, who confessed that he couldn't hold back his tears. The emotions in the room were just too high.
Sticking to tradition, the bride and the groom kept away from seeing each other's face. Instead, they simply held hands with their backs to each other while Caleb sought God's blessings.
Maybe this particular marriage was probably made in heaven.