An unnamed pit bull had lived quite the tragic life in Baldwin, Georgia. Although he had no name and no clear history, to those who looked, clues to his past were visible. Like his badly curved back leg — probably hit by a car— or the large number of painful scars that covered most of his body. One day he came across a man and a woman in a heated argument while roaming the local Baldwin streets. The homeless pit bull was watching the situation escalate, and the dog immediately jumped in to protect the woman when the man pulled out a knife. Although he may have saved the life of the woman, the dog was seriously injured, being stabbed for 5 separate times.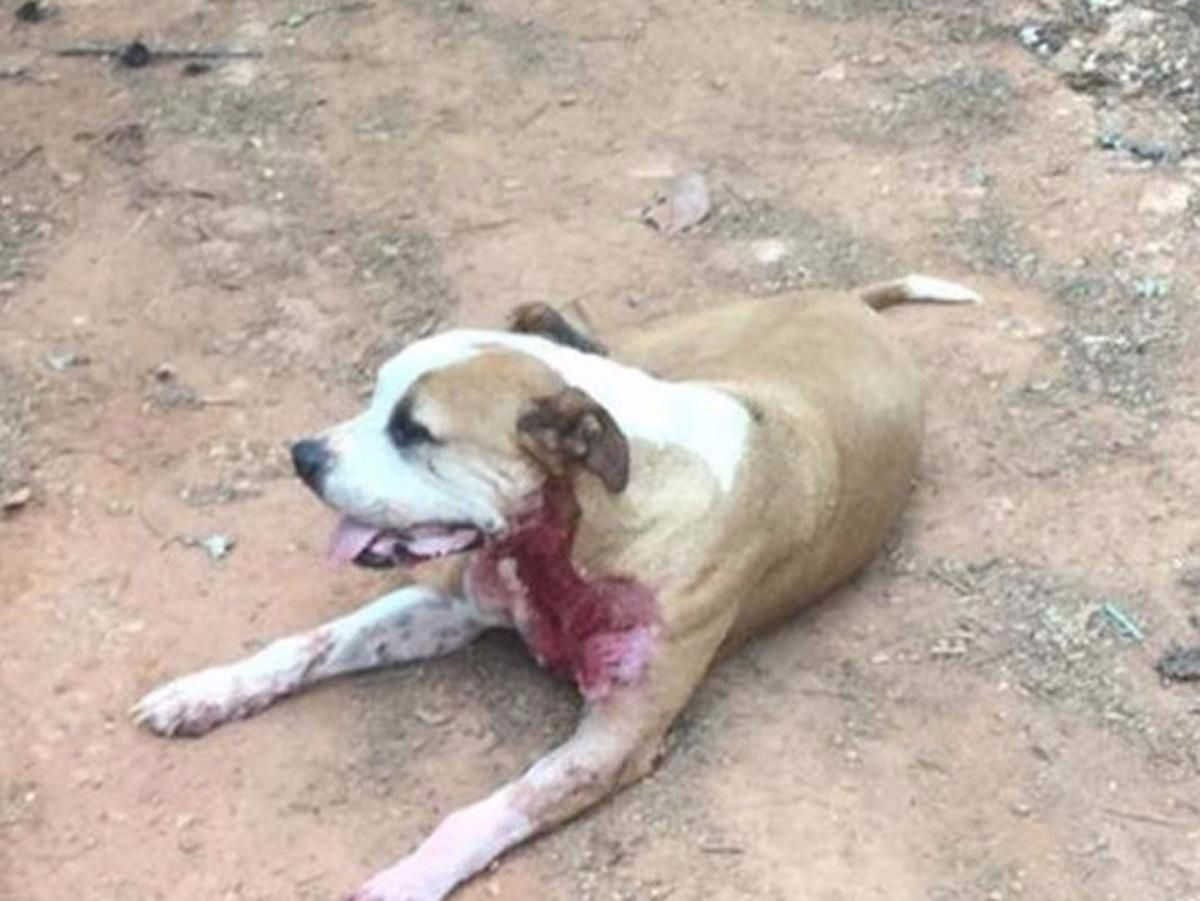 "This dog was meant to live," Carla Welch of Fighting for the Bullys said to local news. "He is amazing. The poor thing has had a hellish life. His life changed from yesterday on."
When this story broke on local outlets, Hero was still up for adoption. Thankfully, however, it didn't take long for the world to see he was special, and he has now been adopted into a home of his own.
The officers who found Hero have told sources, "[We] are extremely grateful to all of the people involved with helping save Hero's life. Unfortunately, we see a lot of bad things, but it's incidents like this that make you feel great about your job. "