While you can watch reruns of the "I Love Lucy" show on TV and even stream the show on different services, you are about to get the chance to see Lucy on the big screen and in color!
"I Love Lucy: A Colorized Celebration" is coming to 600 cineplexes across the nation to celebrate the 108th birthday of Lucille Ball for a one-night event this summer.
It will feature five episodes of the classic sitcom that aired from 1951–1957 and remains one of the most beloved shows ever.
"I Love Lucy" starred real-life husband and wife Lucille Ball and Desi Arnez, and every episode featured Lucy getting into some pretty interesting situations at work, at home, in the kitchen — you name it.
The following full-length/uncut episodes will be shown during the theater event:
"The Million Dollar Idea"
"Lucy Does a TV Commercial"
"Pioneer Women"
"Job Switching"
"Hollywood At Last!"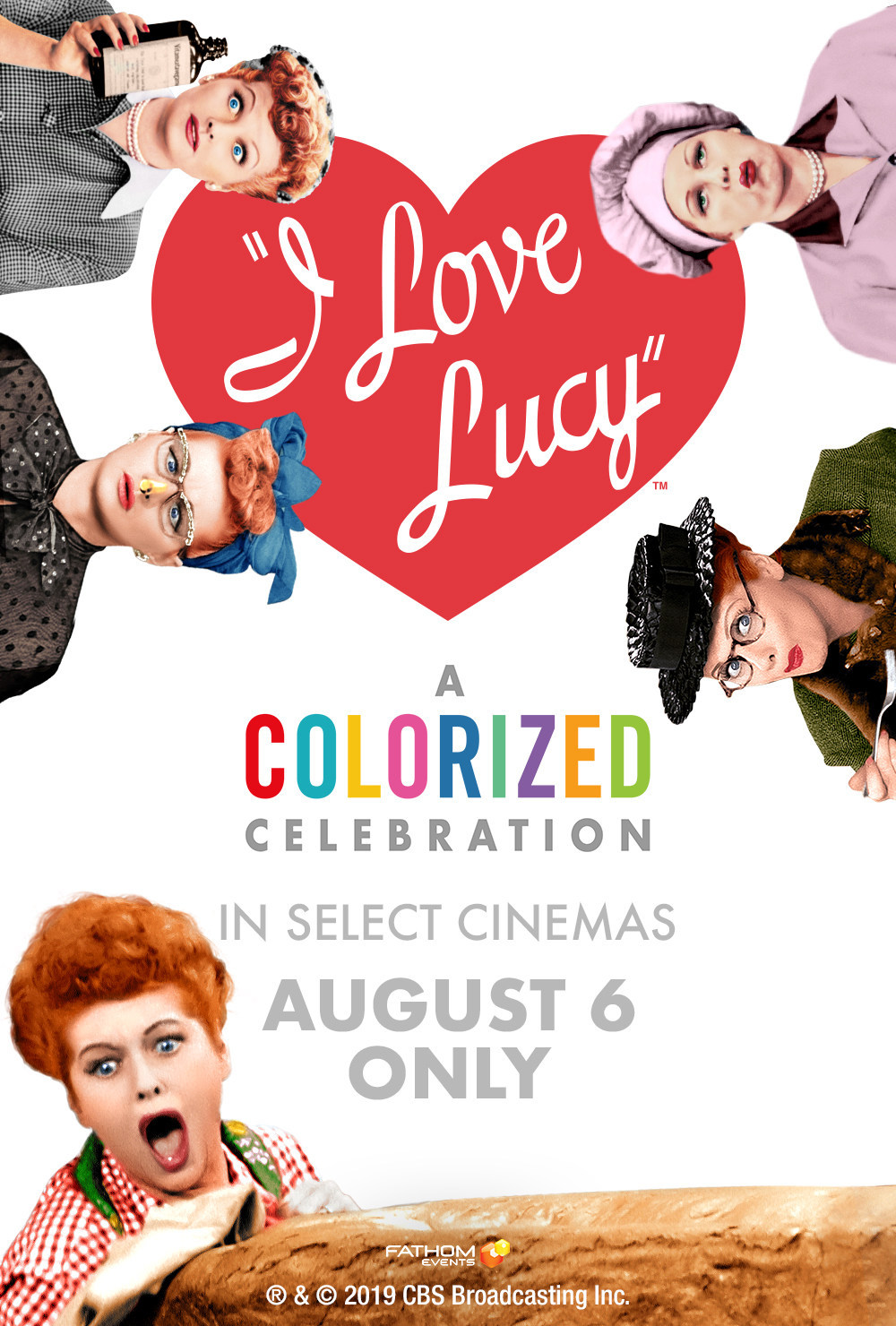 In addition to the five episodes shown, "Redhead Tales, Colorizing I Love Lucy," a newly produced feature that offers a behind-the-scenes look at the colorization process of the original black-and-white episodes, will also be shown.
Those who go to the theater will also receive an exclusive mini-poster called "I Love Lucy" while supplies last.
"Almost everyone has seen and been captivated by 'I Love Lucy' — but even the biggest Lucy fan has rarely had an experience like this: Seeing Lucy on the big screen and laughing alongside fellow fans in a movie theater," Fathom Events CEO Ray Nutt said in a press release.
"I Love Lucy: Colorized Collection" will also be released on DVD Aug. 13 by CBS Home Entertainment and Paramount Home Entertainment.
The collection will contain 16 full-length color episodes, including those from the screening of Fathom Events.
You can see if the "I Love Lucy" colorized celebration is happening near you by visiting Fathom Events' website. Tickets cwentme on sale for the first time June 7.