Pregnancies are always full of surprises for better or worse. And while it's normal to worry, it is more likely to than not that everything will turn out fine.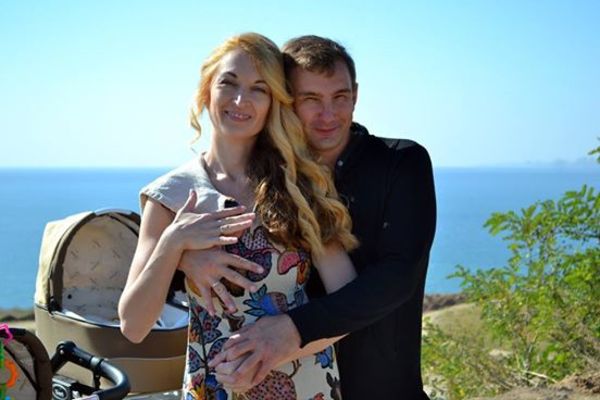 For one family expecting a child, they were given the shock of a lifetime when they went to their doctor…
When Oksana Kobletskaya, from the Ukranian town of Odessa, became pregnant, she was overjoyed.
The 36-year-old was already a mother to a three-year-old daughter, and she and husband Sergey were looking forward to welcoming one child in their family.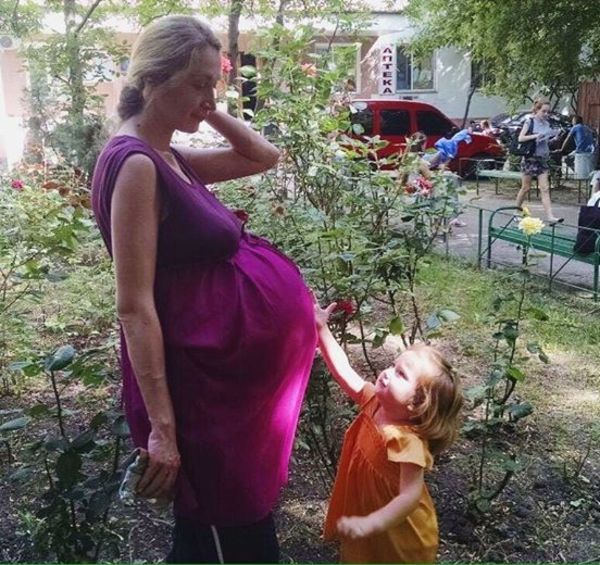 During the early stages of her pregnancy, Oksana couldn't help but think that something was different this time around.
Oksana started thinking maybe she was having twins. "No one in our family had ever been pregnant with twins. I was sure I would never experience anything like this", Oksana told the news source Heftig.
When she went to bet her ultrasound, she saw the doctor start to frown.
"When I saw the shock on the doctor's face, my heart stopped for a moment," Oksana says, and continues:
"Then I heard him mumble something along the lines of: 'You deserve to have a big house by the sea…'"
Then the doctor explained: "I can see five fetuses, maybe six. It's hard to tell."
It turns out Oksana was expecting five babies.
As you can probably imagine, this is extremely rare. Only 1 in 47 458 321 pregnancies result in quintuplets.
While Oksana was still trying to process the amazing news, the doctor ecstatically ran around the hospital. Nobody at the hospital had ever seen anything like it.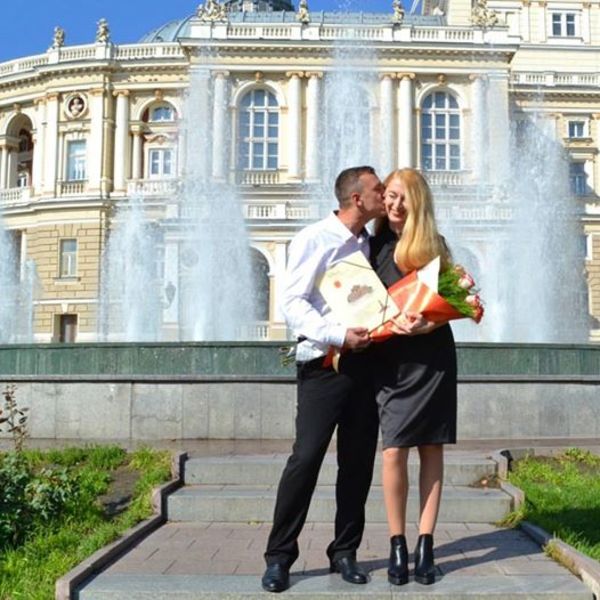 "It almost felt like a nightmare, as though I would wake up at any moment," remembers Oksana.
Oksana and Sergey couldn't help but worry: they realized that they would be forced to change all their plans for the future.
"It takes time to process this kind of news. I mean, how would we manage to take care of so many children,", says husband Sergey.
In her 30th week, Oksana went to the hospital to have a planned C-section birth.
As she reached the delivery room, there were 8 doctors waiting for her.
"The treated me like I was made of porcelain– they were extremely cautious," Oksana says.
Oksana gave birth to three boys and two girls via C-section.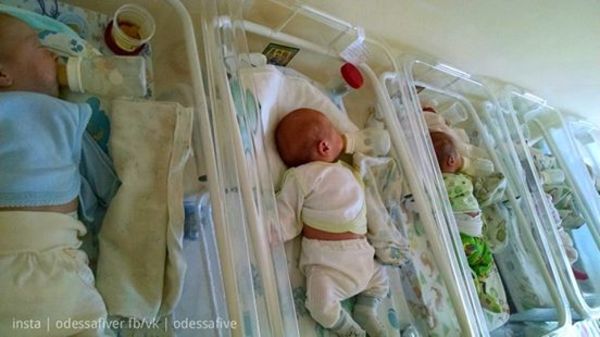 The doctors knew to prepare for the worst since having multiples carry big risks.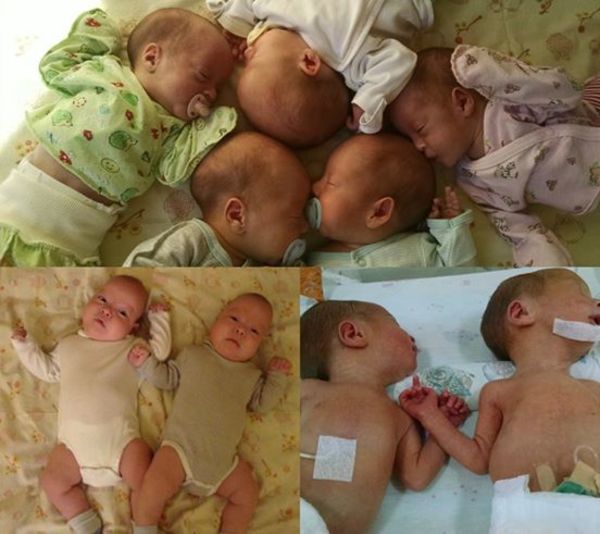 When it was all over, the doctors were able to confirm that five healthy, happy babies were brought into the world, even though they were premature.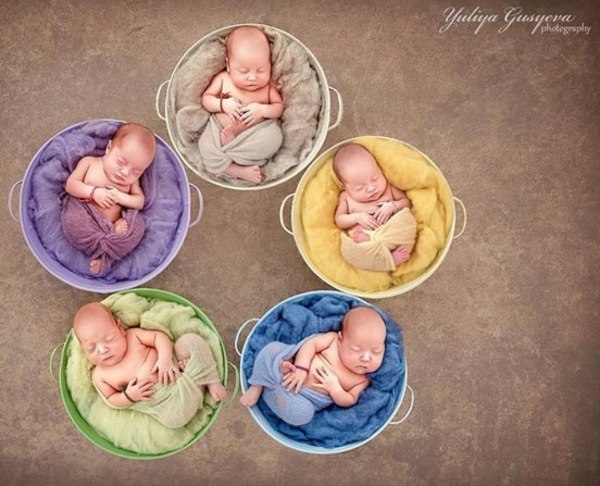 Babies Daria, Alexandra, Denis, Vladislav and David became instant celebrities.
The birth was historic. They are the first quintuplets born in Ukraine, reports The Mirror.
Today, the babies are 18 months old.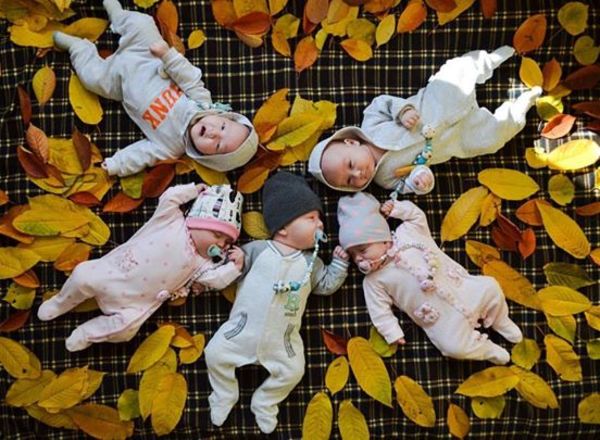 Oksana and Sergey seem to have embraced the challenge of taking care of such a big family.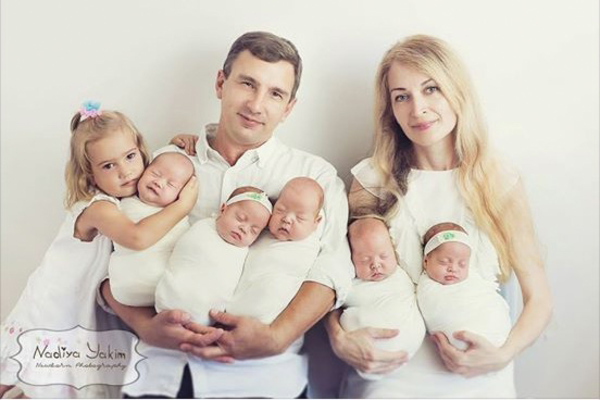 Wherever they go, people stop and greet them happily, fascinated by the babies.
Recently the family has moved to a bigger apartment.