"I'm sorry." Those were the final words Ellie Chessell heard before an acid attack hitman doused her in acid. And as an indescribable pain spread throughout her body, she knew her abusive ex-boyfriend was the one behind it all.
Ellie Chessell thought that she had finally broken free from her abusive boyfriend, Claudio Gouveia. She thought she was moving on by agreeing to dinner with a man through a dating site. But it was all a setup that she had no idea about.
Ellie moved from the UK to Madeira, Portugal in 2015. It was then that she met Claudio.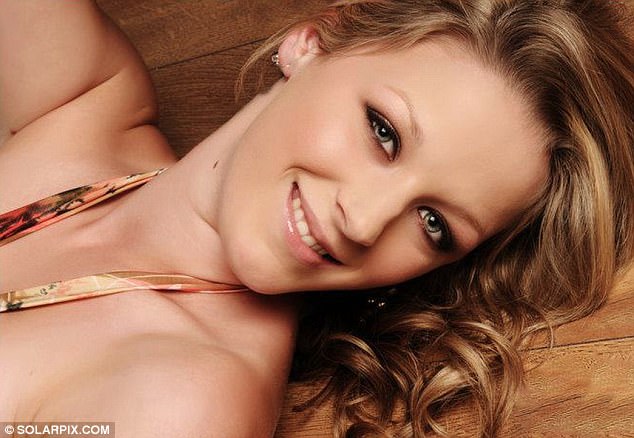 ***WARNING: Some images may be disturbing***
After a few months of dating, a terrifying side of him began to emerge. Ellie wasn't allowed to go out by herself. She couldn't call her parents. And Claudio began spamming her with messages, sometimes up to 100 a day.
"I started feeling a bit panicky if I didn't reply," Ellie said. "I felt I was on my knees apologizing for everything."
Before long, Claudio was physically abusive as well.
The first incident occurred after he spent the night drinking.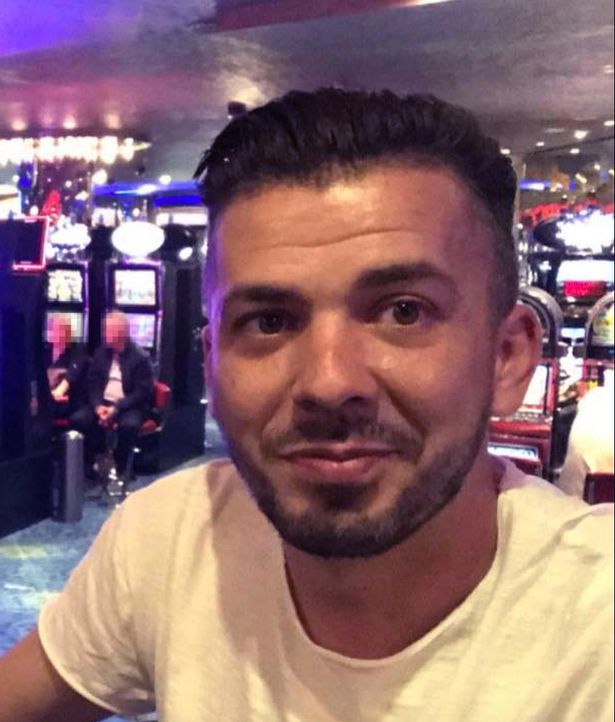 "He pinned me up against the bathroom wall around the throat. I had a full-on handprint across my neck," Ellie recalled.
The violence persisted, until one night, Claudio attacked and split Ellie's head open. She went to the hospital for stitches. Even though the police investigated the incident, it was her word against his. So, Ellie ended the nearly-two-year relationship.
She packed up her things and relocated. But little did Ellie know, Claudio kept her laptop and managed to get her passwords to just about everything. He used them to track her every move after she left.
Two months later, Ellie thought she'd managed to escape her abusive ex-boyfriend. But one day, a man lured her out of the hotel where she was working as a tour rep.
Claudio hired a man named Edmundo Fonseca to pose as a businessman on a popular dating app. He invited Ellie out on a false date. And sadly, for just a few grams of cocaine, Edmundo agreed to douse Ellie in acid.
Of course, Ellie was completely unaware of the terribly evil plan until it was too late.
When she walked out of work, she was on the phone call with one of her friends. She noticed an "odd" man sitting on a bench, dressed all in black, nervously bouncing his leg up and down. That man was Edmundo.
Ellie heard the acid attack hitman cry in Portuguese, "I'm sorry," before committing his heinous act. Doused in a warm liquid, it took only moments before a terrible pain like she'd never felt hit Ellie.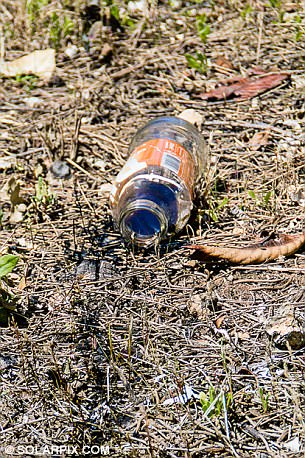 "In a split second I realized it was acid and I knew straight away it was him," Ellie said, referring to her ex, Claudio.
Ellie stood on the sidewalk screaming loudly, helplessly watching as the acid ravaged her body.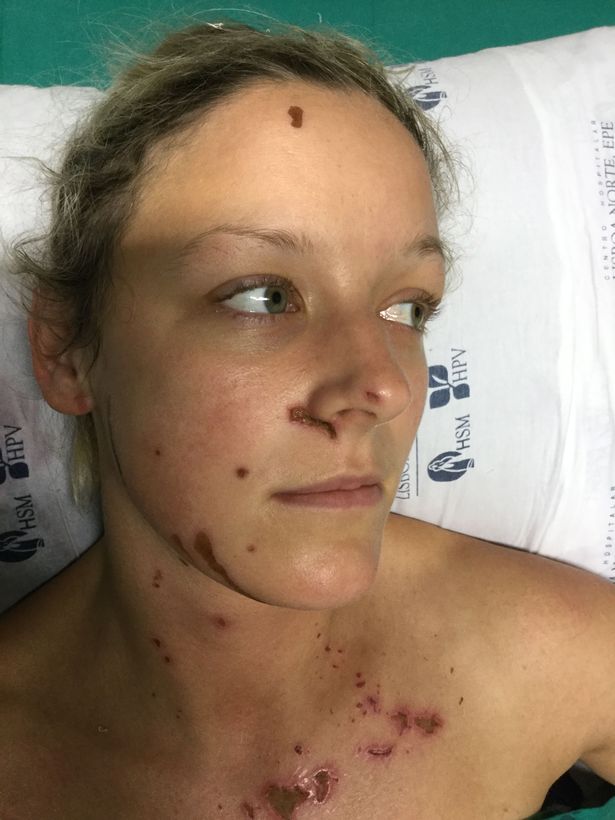 "I felt like I was on fire. The burning was unbearable," she recalled. "And then I just started spitting because I could taste it. I could just see my skin dripping to the floor, dripping on to the pavement."
A vehicle passed by slowly but didn't stop to help. Ellie truly believes it was Claudio getting a look at his work.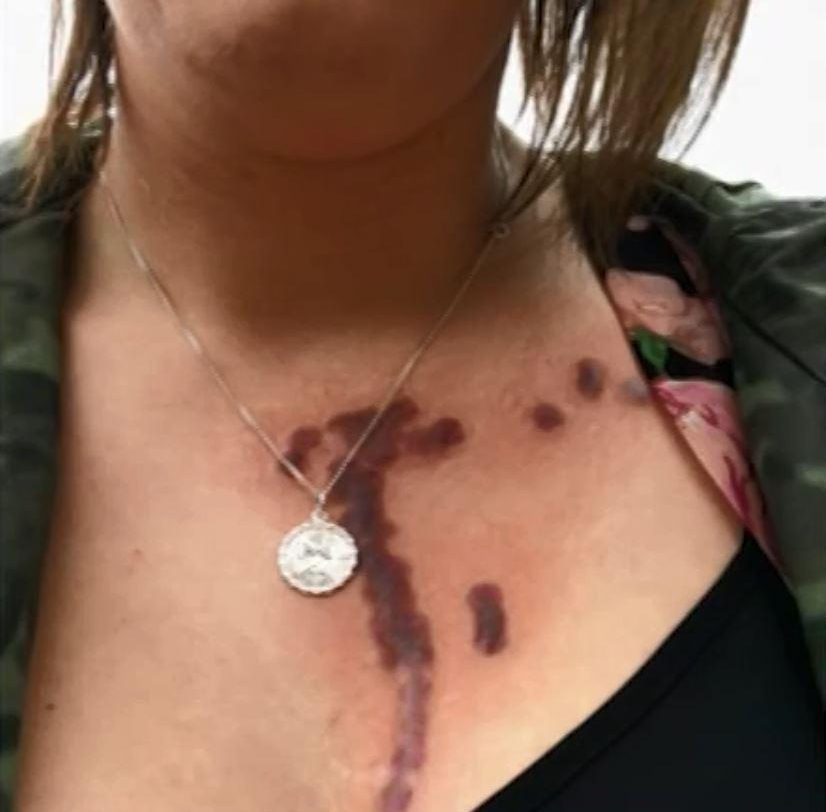 Eventually, a taxi stopped. The woman inside tried to keep Ellie calm as they drove to the hospital.
"The driver's window was only open slightly and he said he could feel the heat coming off me on his face," she explained. "He said it was like 'a full-blown bonfire."
In fact, the acid even bleached the pavement where Ellie was attacked. The fumes alone sent two police officers who helped to the hospital. Of course, Ellie took by far the worst part of it.
"I've never felt pain like it. I thought I was going to die. It was unbearable," she said.
"My skin was still being eaten and they put my arms in a bleach solution," she recalled.
After getting a call every parent dreads, her mom came over to be by her side.
"I wasn't able to hug her or kiss her or even touch her. It was heartbreaking," Ellie's mom, Diana Newman, said. "She was covered in bandages like a mummy. We touched hands through the glass and we were both crying."
It would take many months of intensive treatment for Ellie to heal, physically at least.
Despite all she'd been through, she kept on a strong face until nurses had to shave her head for a skin graft.
"I was in tears and the nurse was in tears, it is what finally broke me. He'd finally taken away my identity," she said.
It was time for police to investigate and build a case against Claudio. And sadly, he continued to torment her while Ellie fought to heal.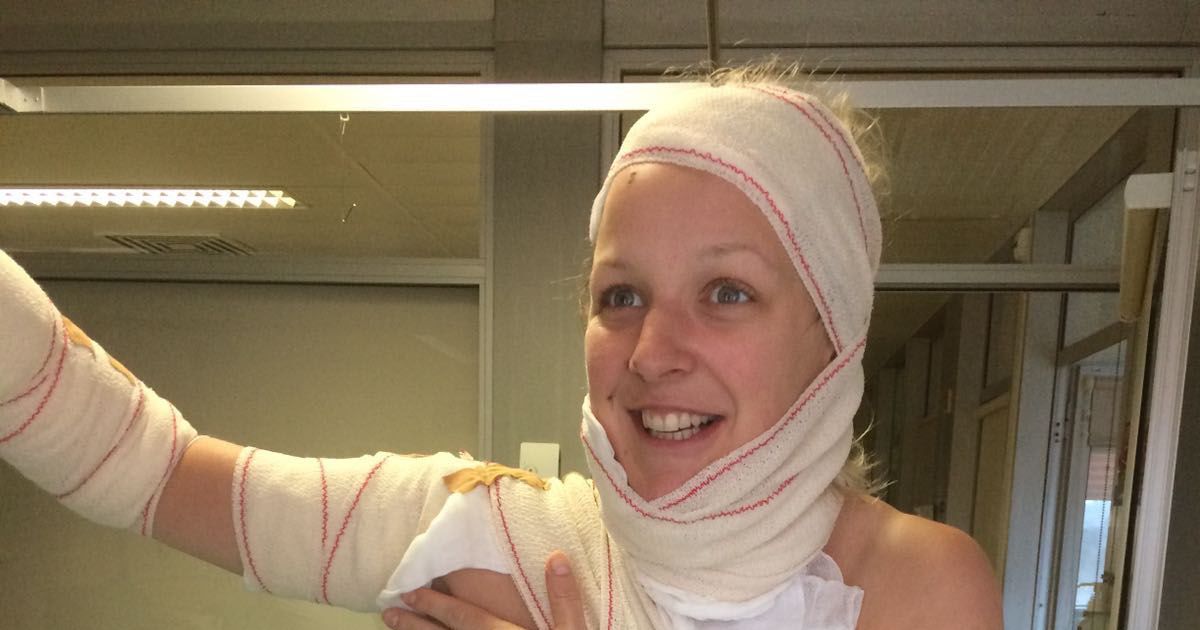 Claudio viciously continued messaging Ellie while she was in the hospital recovering. His comments ranged from concerned to threatening to absolutely bizarre.
"I am looking forward to our next encounter…" he wrote just 24 hours after the attack. "The last thing I will do in life will be to destroy you like you have done to me," read another.
"When I opened the message in the hospital I felt sick," Ellie said. "I thought to myself, 'He's not going to stop. He's a little terrorist.' "
He even messaged Ellie's family.
Another message from Claudio stated, "I love you forever even with no arms or legs. Your silence is what makes me even more hateful."
While Claudio tried to deny any involvement in the attack, courts found him and Edmundo guilty.
After spending a year in a "living nightmare," Ellie's deranged ex-boyfriend and the acid attack hitman were finally behind bars. And Ellie admitted that this brought her some peace.
"The physical and mental scars of what happened to me in May 2017 will never ever heal – but today's lengthy prison sentence for Gouveia will help me move forward with my life knowing that justice has finally been served," she said.
Ellie will always have the scars from the horrible attack. It's a crime that does so much more damage than just the physical.
"I think it's probably one of the cruelest acts that you could carry out against someone," Ellie said. "It's not just the victim, like myself, who suffers, it's the ripple effect and the rest of my family."
But now the amazing woman can fully devote her attention to healing, both physically and emotionally, from the atrocious act. She's receiving help with counseling and laser treatment from another acid attack survivor, Katie Piper.
And there's no doubt that with support from friends, family, and most importantly, God, Ellie will be able to heal from this horrific experience even stronger than before.