11 Year Old's Inoperable Brain Tumor Mysteriously Disappears Just Months After Diagnosis
Faith and prayer can work wonders. If you put your entire trust in the Lord, you will see that he does not let go of your hand. God will be with you in the most trying of circumstances, and he will ensure that you come out of them unscathed.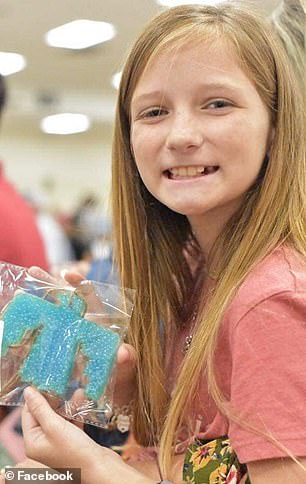 The miraculous power of faith and prayer was seen first-hand by the doctors of a hospital in Texas. 11-year-old Roxli Doss was admitted to the hospital for severe health conditions. Doctors diagnosed that the little girl was suffering from a rare form of cancer called Diffuse Intrinsic Pontine Glioma (DIPG). The worse news – it was inoperable, and Roxli had just a few years to live.
Roxli and her parents – Gena and Scott Doss were shocked at the diagnosis. They had Roxli tested at multiple other hospitals, but the diagnosis was the same – Roxli had DIPG. The family sought help from the community to set-up fundraisers for the treatment. Once the money was mobilized, Roxli underwent weeks of radiation therapy. Scans showed that treatments didn't help. Doctors were worried about the girl's future.
But one day, during a routine scan, something miraculous happened. The entire tumor was gone. It had just disappeared, and Roxli was completely tumor-free. The doctors were baffled. They didn't know how this could happen.
But the 11-year old's parents knew the secret. When asked, Gena confirmed that it was God's love and mercy that had saved her daughter's life. The Christ-loving family had meditated on the Lord everyday since the diagnosis, and they knew that Roxli's good turn of health was a result of his blessings.
What a miracle!