All children are blessings from God! Even though children with Down Syndrome may be a bit different, they still deserve the same opportunities as their peers. Gerber, the iconic baby food brand, believes that down syndrome children have a lot to offer our world, and they made that very clear when choosing the winner of their 2018 Gerber baby contest. Since 2010, Gerber has been holding a yearly contest to find a new babyface to represent the brand. This year the company chose a sweet 1-year-old boy named Lucas Warren to represent the company. Lucas, who is from Georgia, was chosen out of the 140,000 entries submitted by hopeful parents across the country. What makes this decision even more special is that Lucas is the first baby with Down syndrome to have the honor of being Gerber's Spokesbaby.
His father, Jason Warren, was absolutely overwhelmed with pride and gratitude that Gerber chose a baby with special needs to represent the brand. Upon hearing the news, Jason began crying and was in complete shock! Jason loves his little boy and is so happy that he is getting the same opportunities that any other child would. Lucas' mother,  Cortney Warren, is also very proud of her little boy. Taking a relative's suggestion, Cortney decided to enter Lucas into the contest and hoped that others would find her son's smile as infectious as her family did. "He's very outgoing and never meets a stranger," Cortney said. "He loves to play, loves to laugh and loves to make other people laugh."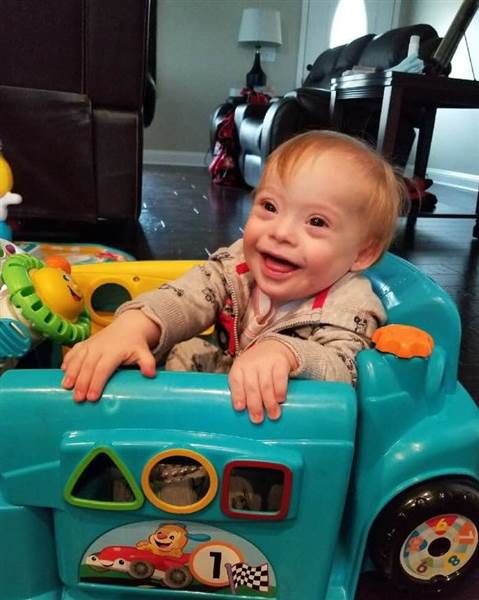 This win isn't just special for Lucas. In fact, his family believes it is a victory for all people with special needs. Jason said that he desires to see the world become more accepting and loving toward people with special needs. "We're hoping this will impact everyone," Jason said. "[We're hoping] that it will shed a little bit of light on the special needs community and help more individuals with special needs be accepted and not limited. They have the potential to change the world, just like everybody else."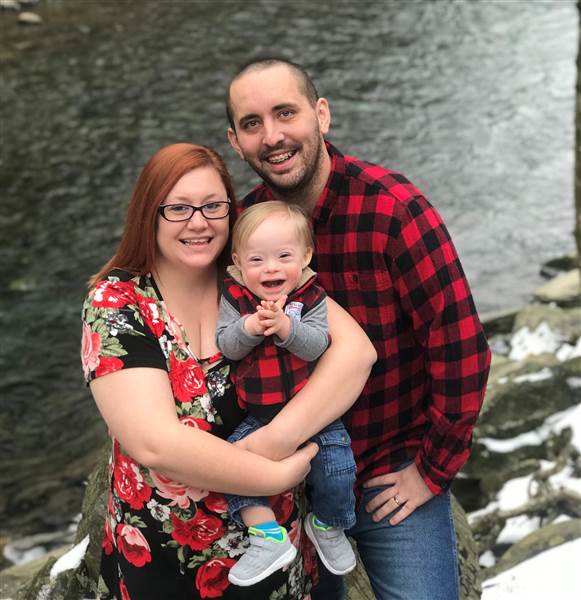 Although this is a very happy time for the family, Cortney admits that she still worries her son will be a target for bullies as he grows up. She hopes that Lucas will thrive as he grows up and is able to look back on his Gerber baby year with pride. "He may have Down syndrome, but he's always Lucas first," Cortney said. "We're hoping when he grows up and looks back on this, he'll be proud of himself and not ashamed of his disability."
https://cdn1.wimp.com/images/pthumbs/2016/12/60813712034cdb4196955af820086bde_800_0.jpg
https://cdn1.wimp.com/images/pthumbs/2016/12/60813712034cdb4196955af820086bde_800_0.jpg
[Source/Liftable]
Share this story and remind others that people with special needs deserve the same opportunities!