Their relationship will bring tears to your eyes! Thank God for Dads!
Wedding days are magical. They are days when the rest of your life begins, the beginning of a whole new chapter. They mark the love and happiness that's shared by two people by making their relationship an eternal one. A father who saw his baby girl in her wedding gown on her special day tried to hold back his tears to no avail. The bride, Gladys Salinas' father, who prefers to remain anonymous, broke down emotionally as the two were hugging before the wedding. The moment was captured on video and shared on social media. It went viral on Twitter after Salinas' younger sister tweeted it. The father from Dallas said that he was just overcome by, "so much happiness." He added that "Just seeing my first girl leave the nest, it really just got me super emotional, it was such a special moment and such a blessing to be able to see her get married."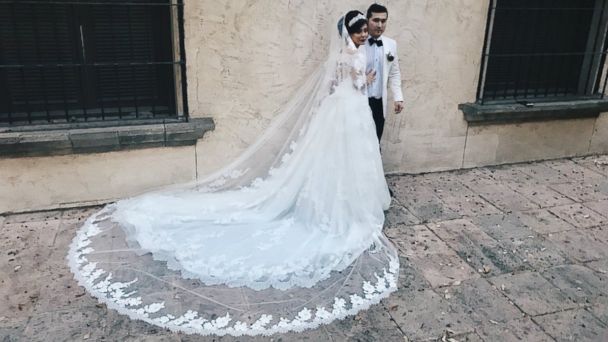 The 26-year-old bride credits her union with Miguel Salinas to her parents and parents-in-law. The couple became engaged after a long 4 years of long distance relationship. The bride said, "My parents and his parents have been so supportive of this relationship. That's what made it possible for us to get to this point." The two lovebirds wed inside a local Spanish Catholic Church and had their reception at Dallas' Bella Luna Hall. Despite everything else, Gladys said that it was seeing her dad break down in tears that made the day more memorable than anything else. "He always starts laughing before he gets super emotional. So he just came in laughing," recalled the bride. "[And I thought,] 'Oh my gosh, here come the waterworks.' I had just got my makeup done and I was trying not to cry, but it was such a sweet feeling watching him get so emotional."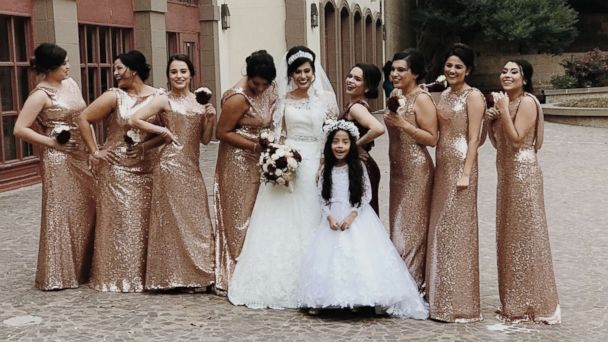 Salinas said that she and her dad had been super close since she was just a little girl. "He just tries to always keep a smile on his face and make you remember that whatever happens, happens," she said. Now that she's a married woman, Salinas hopes that she'll be able to pass that wisdom onto her children as well.
Do you know anyone who has a special father-daughter relationship? Share this story with them!