Just after the sudden death of wife Beth Chapman, "Dog the Bounty Hunter" has revealed the last words she said to him.
"When she had an attack I didn't know anything to do but to say 'in Jesus' name' and hold her and when I said 'in Jesus' name' she said, 'Say it again, say it more,'" PEOPLE reported Duane 'Dog' Chapman said on Wednesday.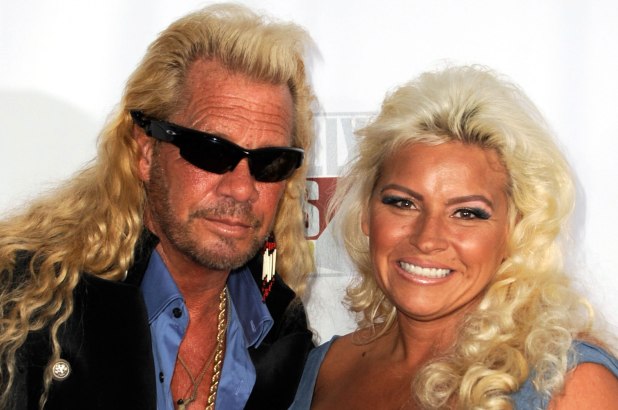 "And then she told the girls and everybody, with her mouth — she came out of it a couple times — 'I love you' and 'Are you guys all okay? Don't worry,' but she never accepted it."
"One of the last things she said [was] 'It's a test of my faith.' She had faith and that was it. There's things you go through when you're dying, like steps like you do when you lose someone, right? You get mad at them, and then you go through all these steps. Well, the last step when you're dying is to accept it," Chapman said.
"And she said to me the other day, 'Honey, that last step, I ain't taking…' So go Bethy."
Chapman said that her death "came really unexpected, really fast." despite 51-year-old Beth's battle with throat cancer, which was diagnosed back in 2017, Chapman told Hawaii News Now.
"It's 5:32 in Hawaii," Chapman wrote. "This is the time she would wake up to go hike Koko Head mountain. Only today, she hiked the stairway to heaven. We all love you, Beth. See you on the other side."