God is our father, our provider, and our healer. Even if all else in this world fails us, he will be there waiting with his arms wide open. There are many people all over the world who suffer debilitating medical issues. Sometimes, these issues push them out of society and even cause them to become outcasts. It is so important that we love everyone equally and not treat people any less because they are different than us. Alicia and Matt are a loving couple from Oregon who was expecting a beautiful baby girl, but they got some terrifying news when their sonogram revealed their daughter had a rare craniofacial anomaly. The doctors in Oregon weren't sure about this facial defect and were unable to verify whether or not the child was going to be born and be OK, or struggle, or even make it to birth at all.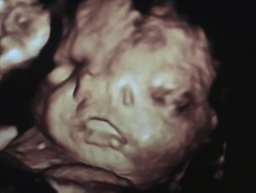 Even though there was so much uncertainty, her parents wouldn't give up. After searching high and low for the right help, Alicia and Matt finally found one doctor who could help them, but he was all the way across the country in Boston. They made the trek to Boston Children's Hospital and the doctors there have given this family answers and treated their daughter as a real human instead of just a chart.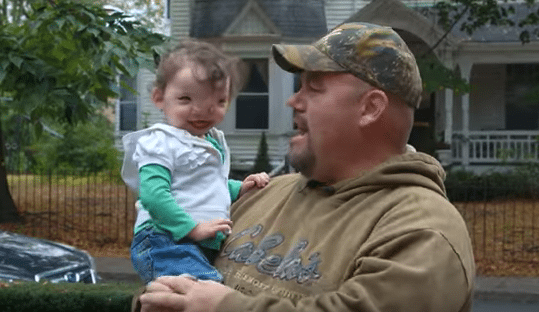 Today, their daughter, who is named Violet, is developing beautifully and living life to the fullest despite her condition. There are still a lot of challenges ahead for Violet, but we are praying for this sweet little girl and her family as they go through more treatment. Our prayers are with them and we know Violet will grow up to be an amazing testament to God's goodness!
[Source/Little Things]
Please share this story and pray for continued healing for Violet!