New court documents reveal disturbing details about a case involving a 5-year-old girl being rescued from inside a locked closet.
Tracy Harrell was the owner of Randleman Enrichment Center, Randleman, Noth Carolina, a daycare center. As part of her responsibility in taking care of little children, she couldn't help but notice that one of her precious wards might be facing serious welfare problems at home. She didn't have any serious evidence, she just had a gut feeling that something might be wrong so she decided to do something about it.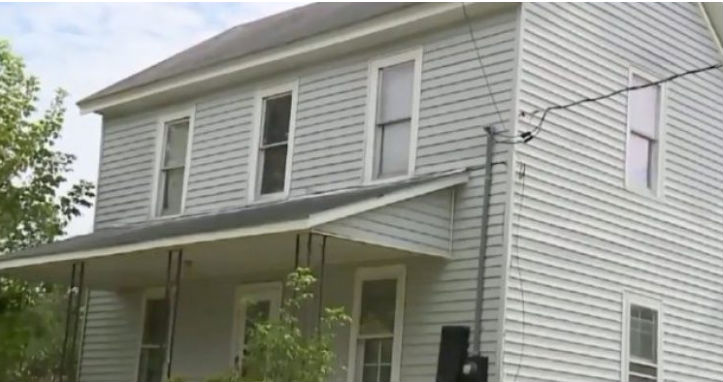 Good thing she did because she ended up making a stunning discovery that saved the little girl's life.
Tracy had gone to the police to report her suspicion about the child's welfare. Together with the officers, she went to the girl's home but it appeared like no one was home. They called out for the girl and when they heard a yell for help coming from inside they knew something was wrong.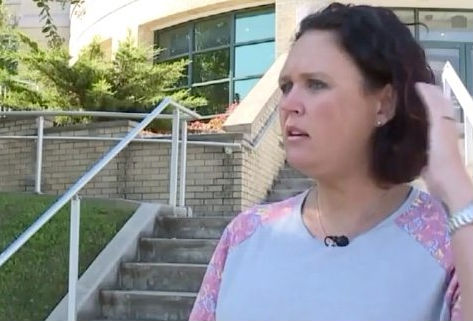 The door was locked so they couldn't get in, but one of the officers crawled in through a window in the house to save the girl.
When they got into the house, they found the girl in very terrible condition, she had been locked in a closet under the staircase and was left there by her parents. Tracy describing the poor conditions they found the girl said: "Her feet were black; her little hands were shaky. She had bit all her nails down until they were bleeding. Hair was shaved, what wasn't had been pulled out so she had bald spots all over her head. Her face was dirty and cut up and she had bruises around her neck. "
The little girl was a shadow of her former self but Tracy was able to recognize the five-year-old who used to be a lively and happy little bundle: "Little blonde curls and the big blue eyes. There was never a day when she left and she wouldn't say, 'I love you miss Tracy.'" She explained.
It is still unclear how long she had been locked in the closet, there was no food and water in there with her and rat poison was found in the closet with her also. Thankfully she didn't try to eat it. she also had burns and bruises on her body and her parents were nowhere around when she was found. Tracy said the little girl was shaken and scared by the situation.
[jd_proper_ad id=1 target=both]
"She clung to me and wrapped her arms around me. I had her laying here and she kept saying 'please don't leave me, please don't leave me. '"
When she was asked for the last time she has had any meal, the little girl replied that she couldn't remember. It's still unclear while the girl's parent decided to treat her this way, but Tracy is happy that she was discovered on time and is optimistic about her future.
The 5-year old has already been placed in the custody of the department of social services "I hope that she gets put into a loving home and gets to be a normal little girl, not having to worry about when her next meal is coming or when a beating is going to happen or when her next burn is going to happen. Just hope she doesn't have to know this fear ever again."
Her parents were later arrested. Adam Byrd and Crystal Carnahan have been charged with abuse, neglect, and assault with her weapon. This girl's story is particularly disturbing, but we are glad that she didn't end up worse, thanks to Tracy's watchfulness and quick action.