The world is filled with many beautiful old churches that contain so much history. Just imagine how many people have come to faith inside the walls of these historic houses of worship! Now, imagine getting to live in one! One family in England has bought a small church that was built back in 1792 and transformed it into one magnificent home.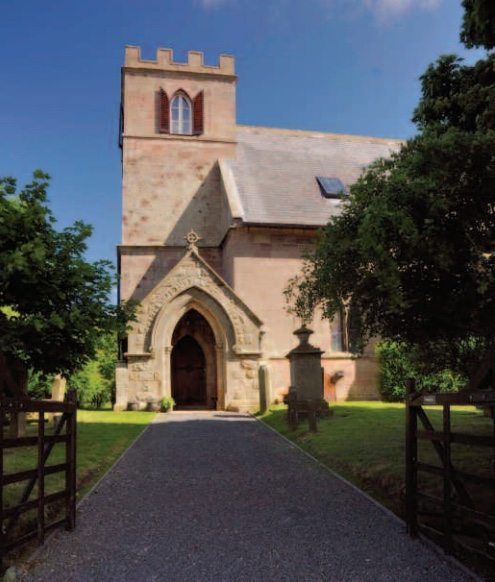 The church, which was once known as Saint Nicholas Church, is located at Kyloe, which is a hillside hamlet about six miles from England's Northumberland coast. This historic building is beautiful, and now it has been transformed into a home with five bedrooms, two bathrooms, two living rooms, and two kitchens.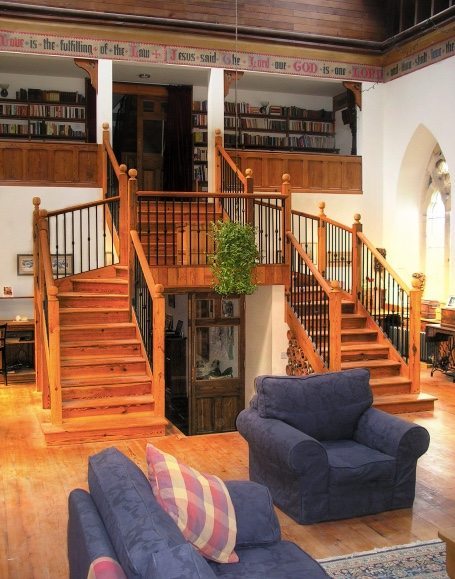 The great room of this home consists of the living room, dining room, and kitchen. These rooms incorporate the chancel, nave, and vestry of the church. A beautiful set of double staircases lead up to the church house's library and second floor. The kitchen in this amazing home is fit for a chef and all of the design elements tie into its historic style and charm.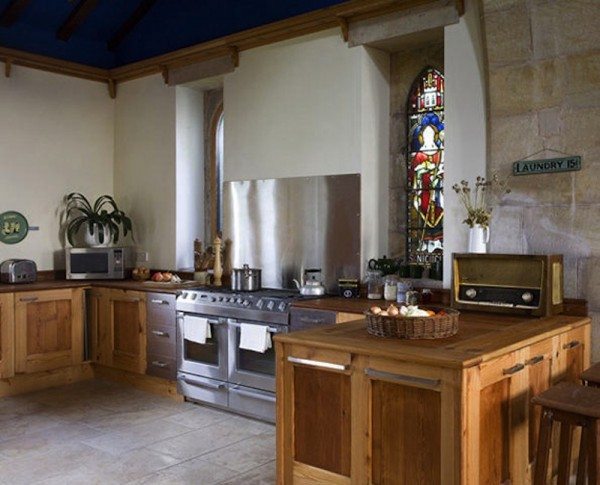 However, the main bathroom is by far one of the most spectacular rooms in the home. The bathroom contains a clawfoot bathtub that sits right beneath a 12-foot stained glass window. The room is also equipt with heated floors and two heated towel racks. And, not only that but each room in the home features hand-built storage and a skylight! It's truly spectacular!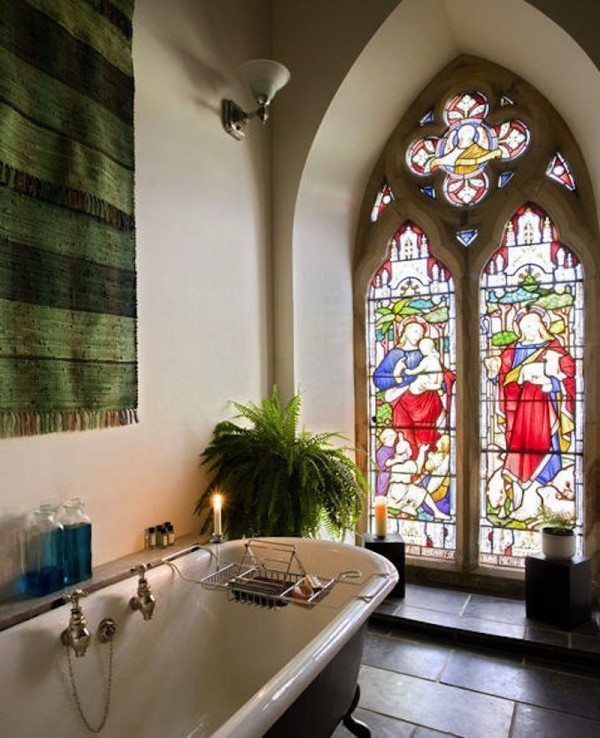 [Source/Home Hacks]
Do you know someone who would love to visit this house? Share this story with them!