Weddings are wonderful, miraculous things. It's when you say goodbye to one chapter of your life and welcome a new and even more exciting one. God also loves weddings. He smiles down upon couples who want to profess their undying love for each other in front of him. "Love can move mountains," is a common saying that we've all heard time and again. In the case of this California couple, love gives you the strength to climb mountains. James Sisson and Ashley Schmeider felt that a normal wedding ceremony wasn't right for them. So, they decided to make things interesting and got married on Mount Everest instead! Needless to say, their wedding photos are out of this world.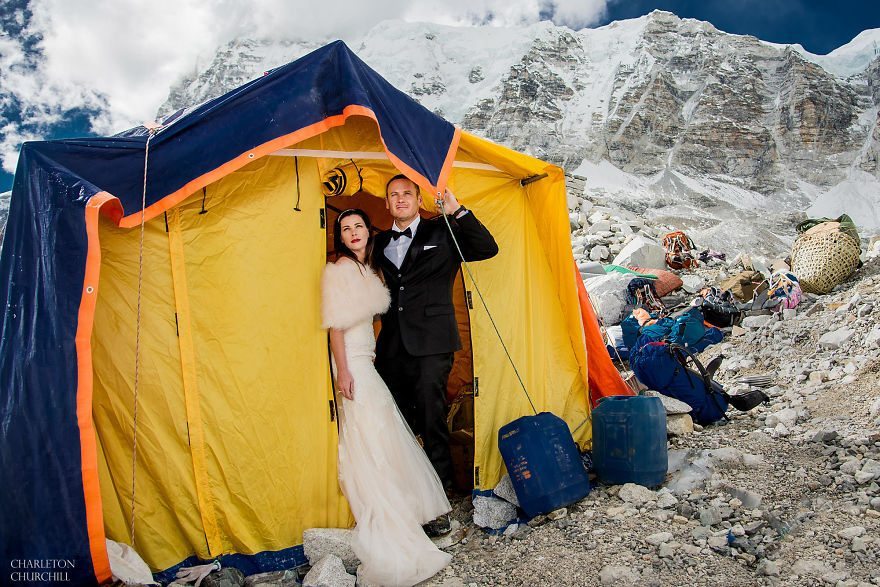 James, 35, and Ashley, 32 spent an entire year training for their expedition. And it was no easy ordeal when they finally got to Nepal in early March. They were also obviously accompanied by their wedding photographer, Charleton Churchill. It took them 3 whole weeks to finally reach the 17,000 foot-high Base Camp Everest. They finally got to say their vows there after going through deep snow, freezing temperatures, and even altitude sickness. Churchill's photos of this beautiful, out-of-this-world ceremony show crisp white, rich blue, and rugged stone. Let's just hope that this adorable couple's marriage pulls through harsh conditions as well as they can.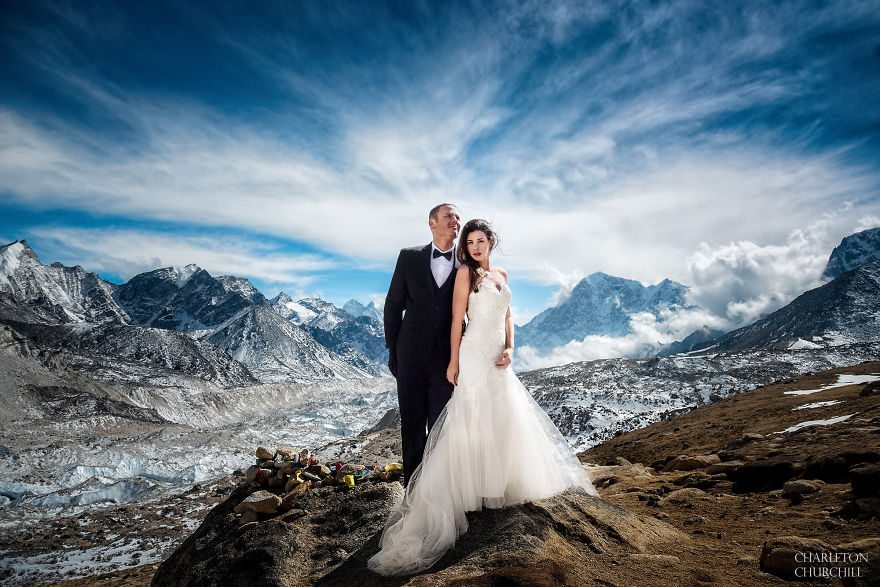 Share this story with your friends who love adventure and see what they think about this couple's crazy wedding!