When it comes to your wedding day, there's one thing for certain: you want to spend it with the people who love you, cherish you, and have supported you from day one. For most people, this includes a loving list of friends and family members, but for one bride named Kierstynn Foster Rozema, it meant adding a few extras to the list.
When Kierstynn was diagnosed with acute lymphoblastic leukemia when she was just 16 years old. For two years, she spent most of her time being treated for the frightening condition at Spectrum Health Helen DeVos Children's Hospital in Grand Rapids, Michigan.
"She had just gone to two proms the week before," Kierstynn's father said, speaking of her diagnosis. "She'd just been having headaches and some pain in her shoulder, just really odd things going on and we ultimately scheduled a doctor's appointment."
As soon as doctors found out what was going on, Kierstynn immediately began chemotherapy treatment.
She stayed strong, and went into college at Hope College still undergoing treatment. Times were tough, but there was a silver lining. During her time in college, Kierstynn met her future husband, Daniel Rozema. The two were engaged last year, the weekend before they graduated from college, and 3 years after Kierstynn completed her last round of treatment.
Planning a wedding can be an exciting, but also stressful time for a bride, but Kierstynn had something special in mind.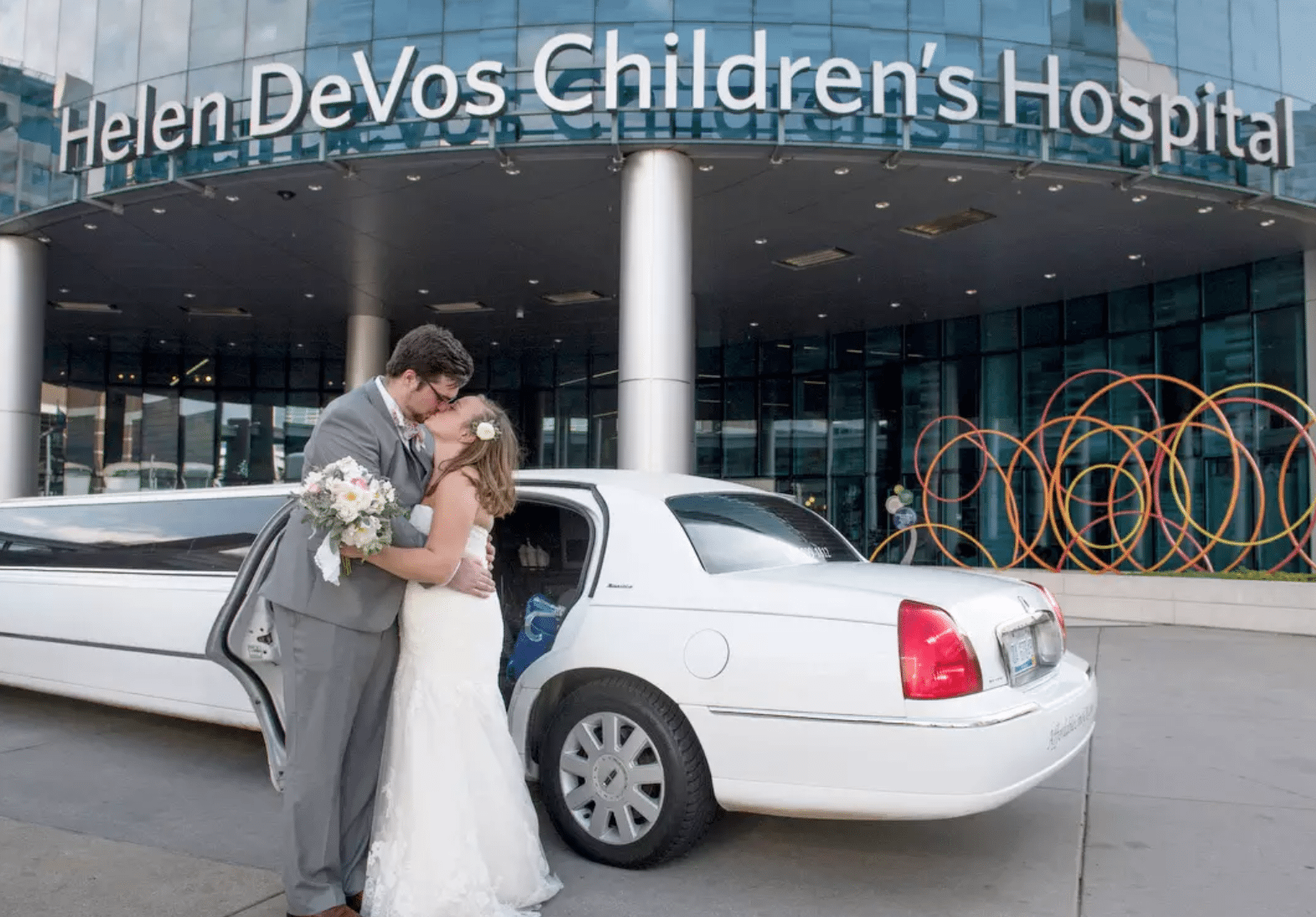 "She contacted her medical team here and said the day just wouldn't seem complete without a stop to the hospital where she had so many caregivers, and really extended family, who cared for her." said Dr. James Fahner, the doctor who cared for her during her chemotherapy treatments.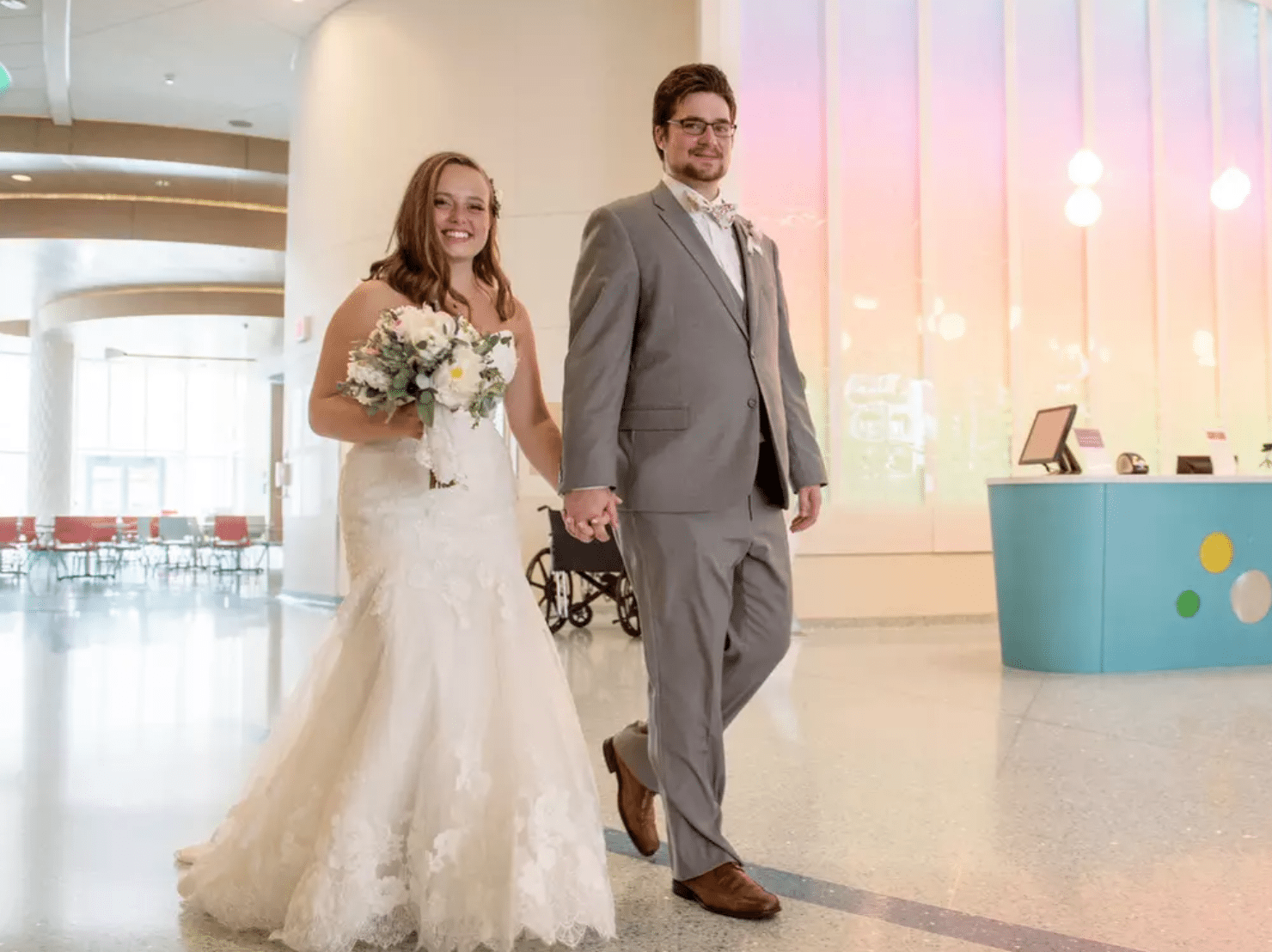 Including her doctors and medical staff in her wedding day was of the utmost importance to Kierstynn. After all, they had given her a second chance at life.
So, they decided to pay a special visit to the hospital who cared for her when she was a teen on the big day. Dr. Fahner and Kierstynn's pediatric oncologist welcomed the couple into the hospital, where they posed for photos in front of the lobby's mural.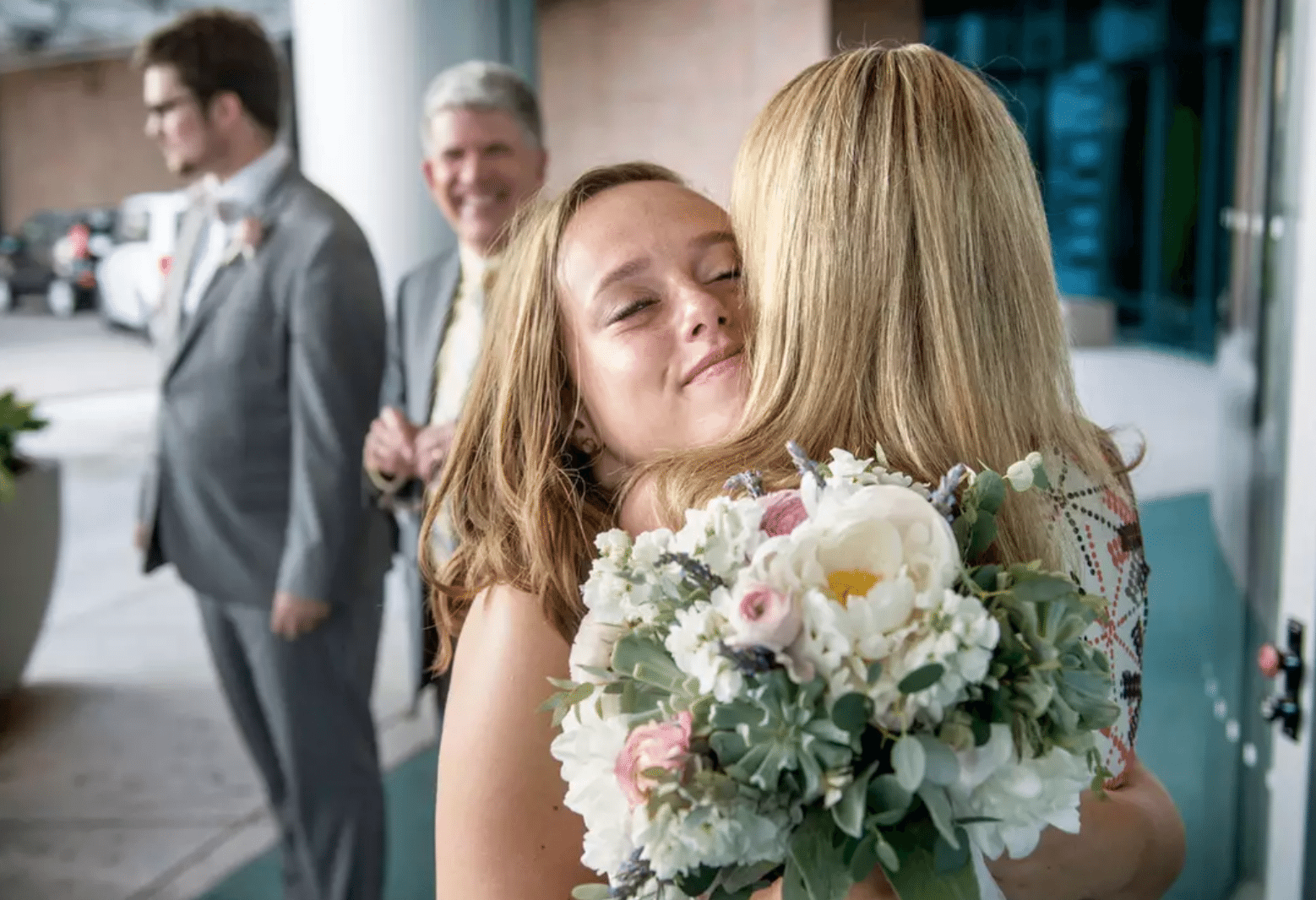 Dr. Fahner and the rest of the staff said that being included in Kierstynn's special day was an emotional moment, and they were honored that she chose to visit them during such an important time in her life.
"There were lots of tears and lots of hugs and mostly lots of smiles for sure. To be part of the full circle of life for these remarkably brave people is a huge privilege." Dr. Fahner said.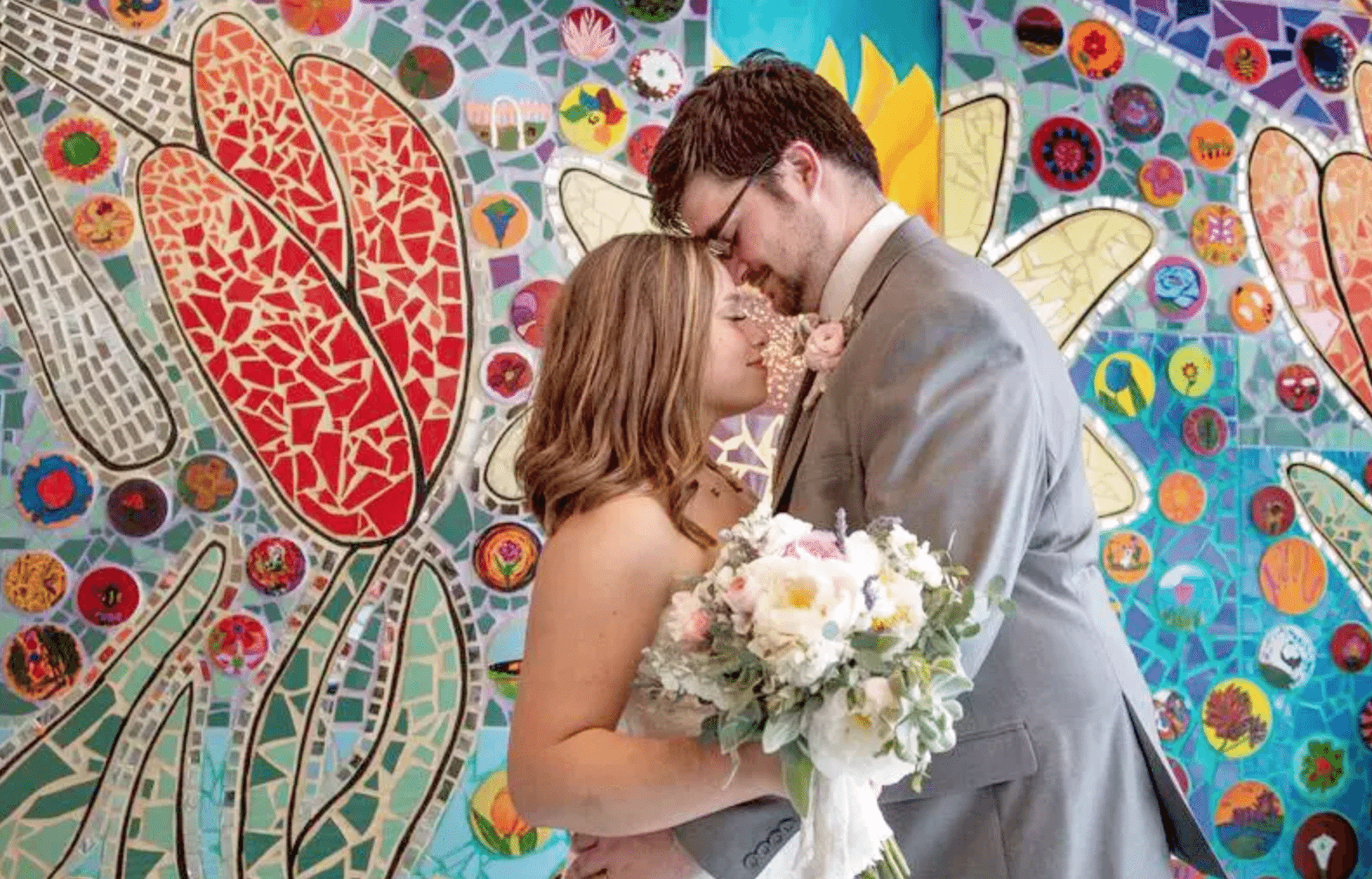 Kierstynn's stunning wedding photos truly show how far she has come in her journey battling cancer, and she couldn't have done it without the amazing team at Spectrum Health Helen DeVos Children's Hospital by her side. What a beautiful way to show them just how much they all mean to her!