Dogs are gifts that God gives us. They are ever loyal creatures and will probably jump into fires if that means saving our lives. Weddings are also beautiful. They are heartfelt ceremonies where we declare our love for our spouse in front of our families, friends, and God himself. It should be fun combing weddings with our love for dogs, right? Luna and Gil love their dogs to bits and obviously want to include them in everything they do – even their wedding. But the trouble was trying to incorporate dogs in a tasteful manner. The easy solution would be to make puppy portraits. But, Gil and Luna had something completely different and more tasteful in mind.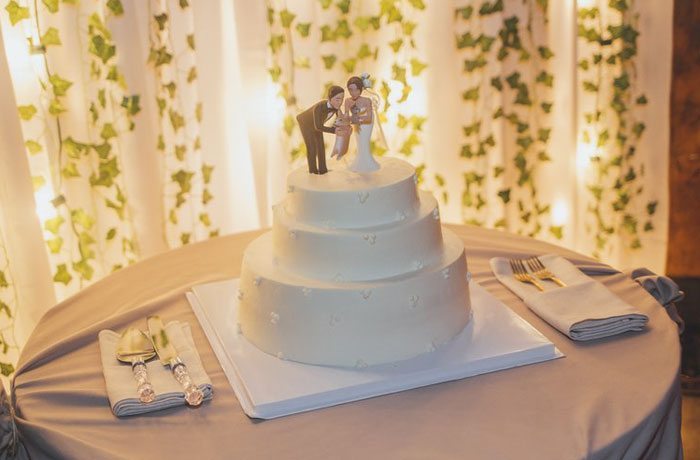 Einstein, their 3-year-old Pembroke Welsh Corgi, and Chimney, their 10-year-old Jack Russell and Pug mix, were forever immortalized by becoming a part of the topper for their gorgeous wedding cake. Turns out, Gil and Luna aren't the only ones seeking to doggify their big day. There are a lot of options for people who want to include their dogs on their auspicious day. From doggy themed wedding cakes to ring bearing collars. Whatever the choice, the weddings just end up being beautifully pawsome!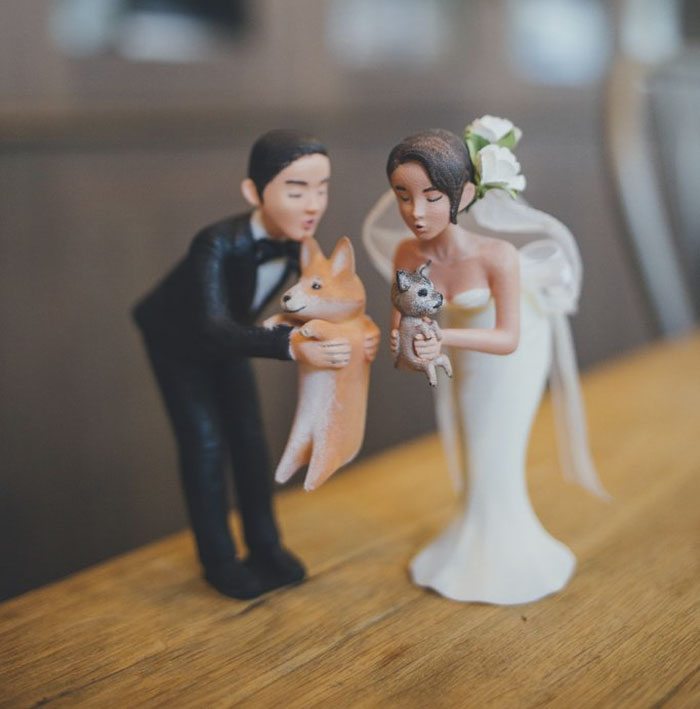 Do you know someone who would love a cake topper like this? Share this story with them!