Welcome to the world, Jacob Bryan Fisher!
Carrie Underwood announced she gave birth to her second child "in the wee hours of the morning on Monday." The country singer revealed the happy news on Instagram, writing, "his mom, dad, and big brother couldn't be happier for God to trust them with taking care of this little miracle!"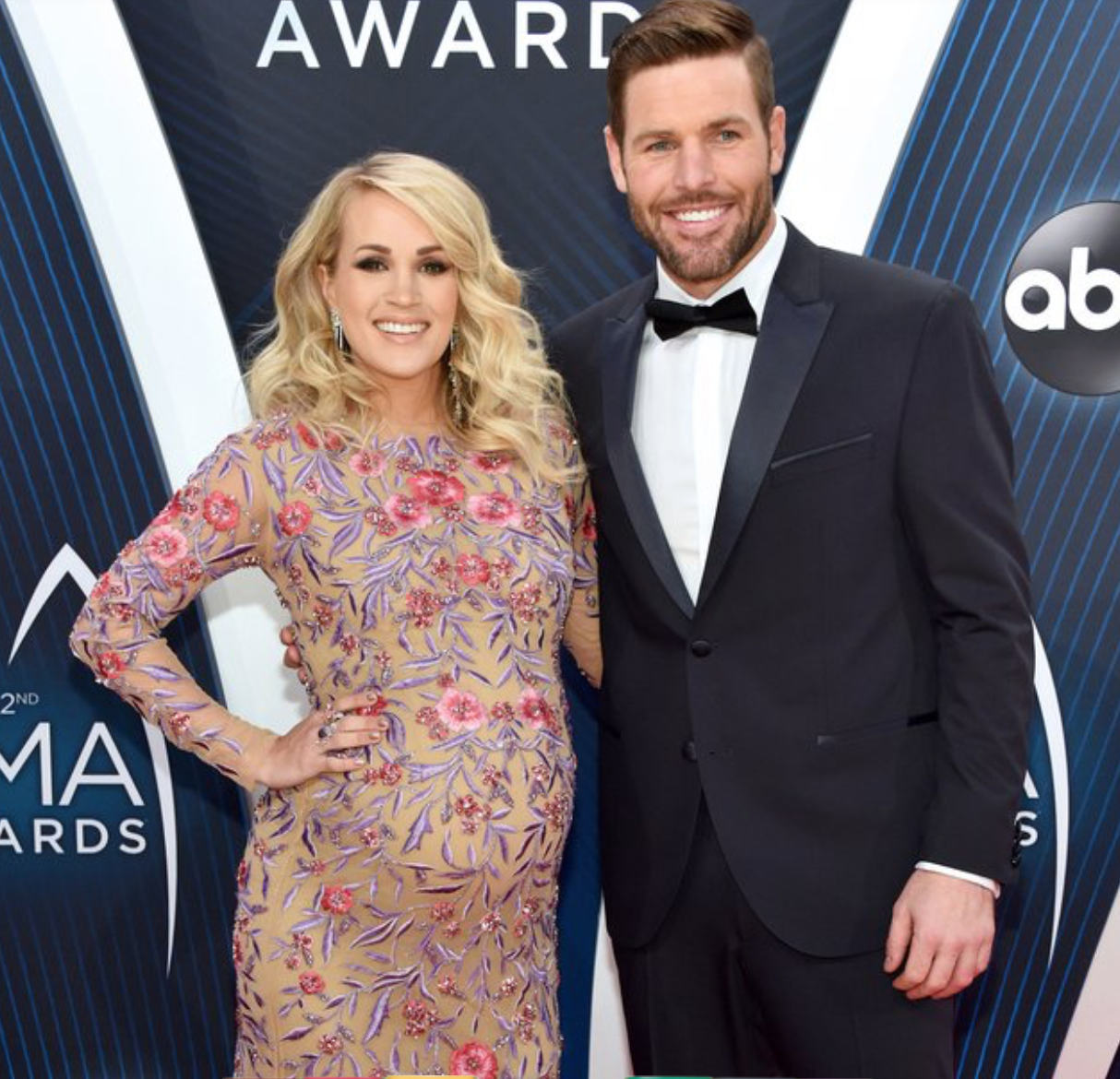 Underwood shared three sweet photos: one of husband Mike Fisher holding Jacob, a close-up of her with her little boy, and another of Jacob and Isaiah, who turns 4 in March. (Scroll through to see the sweet shots.)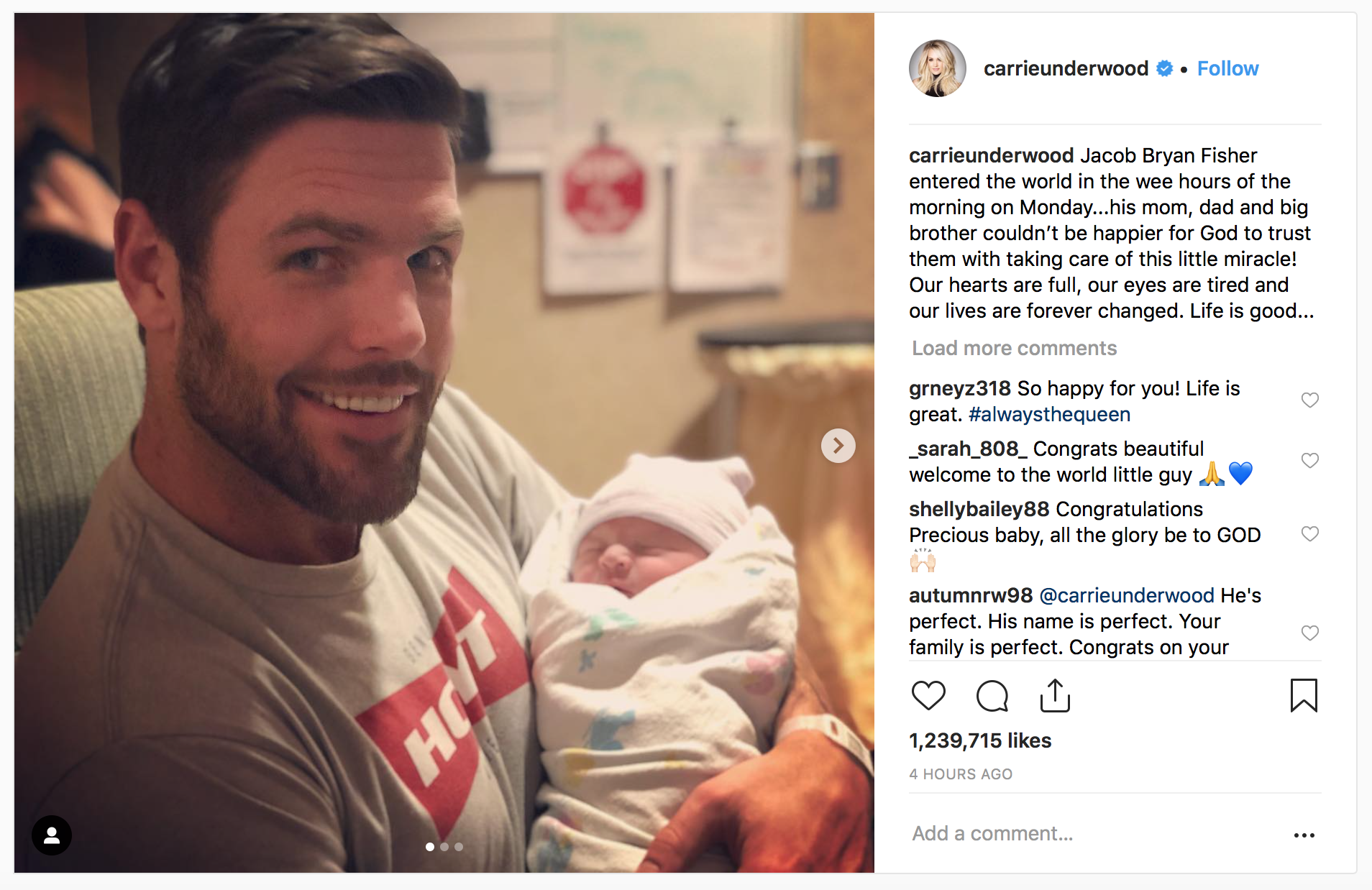 Carrie and Mike Fisher were married in 2010.  They announced that they were expecting baby number two back in August of 2018. The happy news came after the singer privately suffered three miscarriages.
"I'd kind of planned that 2017 was, you know, going to be the year that I work on new music, and I have a baby," she told CBS This Morning in September. "We got pregnant early 2017, and didn't work out."
Underwood tried to keep trusting that God would work it all out.
"In the beginning it was like, 'Okay, God, we know this is, just wasn't Your timing. And that is all right. We will bounce back and figure our way through it,'" she recalled. "And I got pregnant again in the spring, and it didn't work out. Got pregnant again, early 2018. Didn't work out. So, at that point, it was just kind of like, 'Okay, like, what's the deal? What is all of this?'"
When she became pregnant a fourth time, the Grammy-winning singer thought she was having another miscarriage.
"I was just sobbing. And I was like, 'Why on Earth do I keep getting pregnant if I can't have a kid? Like, what is this? Shut the door. Like, do something. Either shut the door or let me have a kid,'" she recalled. "And for the first time, I feel like I actually  told God how I felt. And I feel, like, we're supposed to do that. That was like a Saturday – and the Monday I went to the doctor to, like, confirm, another miscarriage. And they told me everything was great! And I was like, 'You heard me.' Not that He hasn't in the past. But maybe, I don't know, He heard me."
Now, they have their "little miracle."