7-year-old Vinny Desautels had just donated his hair to help cancer patients when doctors revealed some horrible news. Please say a prayer for this family!
Vinny Desautels is a seven-year-old from California who spent two years growing out his hair so that he could donate it to cancer patients. Even though he was mocked by his classmates, Vinny was able to grow out his blonde hair to 13 inches long before he cut it all off and donated it. "I want to help people, so they don't have to go to the doctors to fight cancer," Vinny said. "During that time, he was mistaken for a girl many times, but Vinny took it like a champ and was like, 'Nah, I'm a boy,'" his father Jason, a combat veteran, said.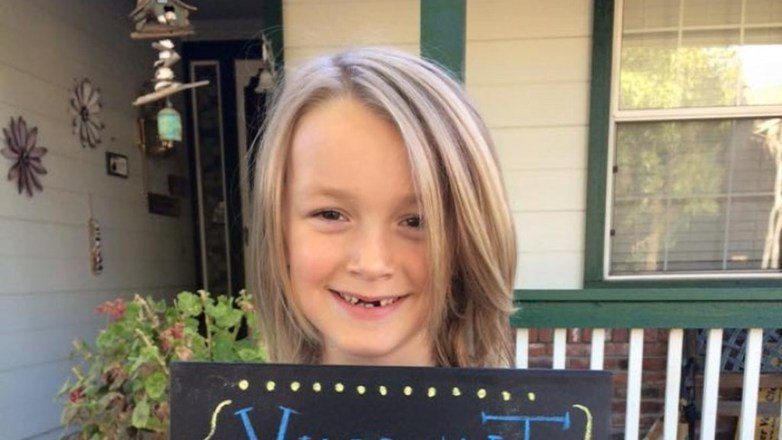 But Vinny's story took a sad turn when he was diagnosed with stage 4 cancer shortly after he made the donation. It all started when he reportedly came home from school complaining of knee pain. He went to the Doctor's office to get it checked out when they discovered he had a growth around his hips. They noticed a bone growing around his eye and right cheek, and they feared their original assumption that it was just an allergy wasn't the case. Instead, they worried that these two issues may be linked.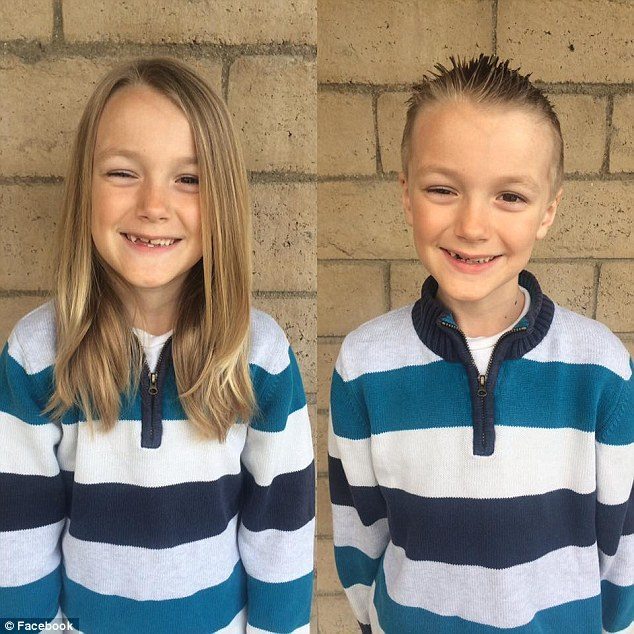 Doctors said that they are still trying to find out what kind of cancer Vinny has. In addition to their son's medical expenses, Vinny's parents are also expecting another child. Vinny's loving grandparents, Sue and Ron Desautels, have set up a GoFundMe account under the name "VICTORY for VINNY" to help the family. They hope to raise $100,000 to help pay for Vinny's treatments. This is what they wrote on the page: "Our precious grandson, Vinny Desautels, is fighting a battle that no child should have to fight – the fight against cancer. He recently donated his hair to 'wigs for kids with cancer'. Even though he was teased throughout the 2 years of growing his hair out, it didn't deter him from his mission… to help a child in need. There are many more tests ahead and they're in the hospital for an undetermined amount of time. Over the next days, weeks, and months ahead they will need to be at countless doctor appointments, hospital stays and surgeries. As you can imagine the normal costs of everyday living… such as rent, food, gas, car, etc… the medical costs can be astronomical. This will enable Vinny's parents be able to concentrate on Vinny getting well and fighting this wicked disease called cancer."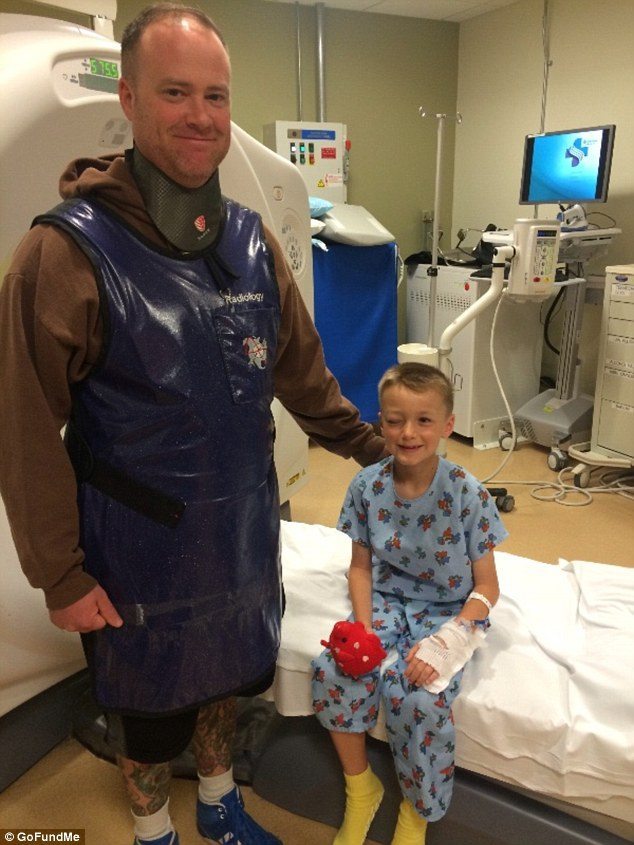 [Source/Opposing Views]
Share this story and ask your friends to pray for Vinny!