When five-year-old Karla Herrera was walking home from school with her siblings Friday, she had no idea that her life would forever change in a split second.
Someone driving an SUV threw a glass bottle out of their window. Karla suffered fractures to her skull and collarbone.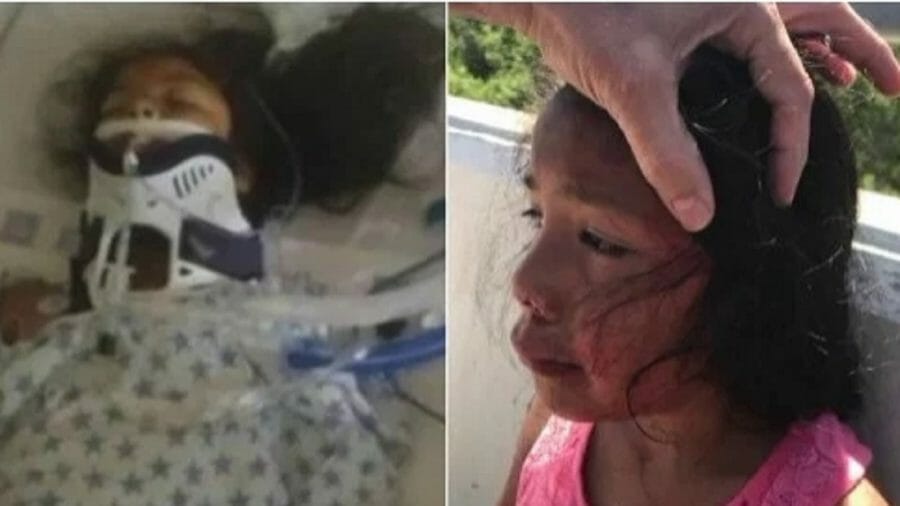 "I saw my sister Karla that's five years old on the ground, and I thought she just fell, but then I saw blood coming out of her head. I did scream to the vehicle, telling it to stop, to call 911," recalled her older brother to ABC30.
Karla's family says the driver never stopped.
Her older sister Maria Zosayas added: "[She was saying], let go of me, let go of me. And then she saw the blood and that's when she started to panic. And she looked like she was going to faint."
A good Samaritan who happened to be a medical professional was passing by and rushed over to help.
Police are still looking for the driver.
Karla underwent surgery and was feeling much better Saturday evening, KNBC reported.
Now her family hopes that their little girl can come home from the hospital by her 6th birthday on June 21.
Maria told KTLA: "For my family, everyone's scared and angry, because whoever did this obviously was heartless. They didn't care."
Police posted an appeal on Facebook Saturday, asking any witnesses to call the Corona Police Department Tip Line on (951) 817-5837. They are hunting for a grey or silver SUV, possibly with collision damage to the front right-side corner. The vehicle was seen in the area at around 2.40 p.m. Friday.
Please pray for this little girl and pray that the person who did this will be found.
Please share this story on Facebook.  Each click, share and like helps.
Also, at Jesus Daily, we love hearing all of your opinions. So please let us know what you think of this story in the comment section.