A woman who God chose to inspire others, dies on her last 'first day of school.'
The first day of school is always a happy moment to many. Teachers who love their profession eagerly wait for the academic year to begin and children who love school are excited to be back in school. Like every other 'First Day of School,' Monday was an exciting day to many as it was the beginning of the academic year 2019-2020 at Hillsborough County Schools in Tampa, Florida. But the day left everyone in shock.
Cynthia Gibson, well known as Ms. Cherry, was a bus driver for the county for 30 years. Monday would have been her last 'First Day of School' as she had planned to retire at the end of the 2019-20 academic year. Cynthia was a strong advocate for drivers and had dedicated three decades of her life to Hillsborough County Schools.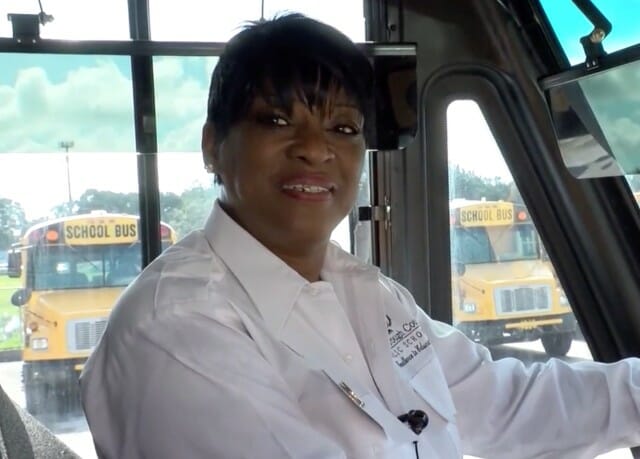 She was an active member of her church and was the first person to lend a hand to anyone in need. She would step forward to help challenging students and at-risk kids and made a difference in many lives. She made an impact on several lives, and her belief and faith in God led her into changing other lives.
Cynthia was not only a union representative for bus drivers; she also was a friend many would turn to when they needed guidance. On Monday, on her last 'First Day of School', Cynthia was involved in an accident on her way to work. Her life was lost as she crashed into a tractor-trailer. It was God's wish that a beautiful soul as hers set an example to others to be a better person. As a tribute to Cynthia Gibson, several people pledged to be a better person and thanked Cynthia for the impact she had on their lives.