Hometown pride is an association that unites us with our community, our roots, and ultimately where we identify our safe place. It can run deep for some people.
The hometown of Austin unites Matthew McConaughey and Nick Foles.
Matthew McConaughey has always been a huge fan of football. He regularly attends games at his alma mater, the University of Texas at Austin.
Foles was awarded "Super MVP honors after passing for 373 yards and three scores while also catching a touchdown on a trick play in the Eagles 41-33 upset of the New England Patriots."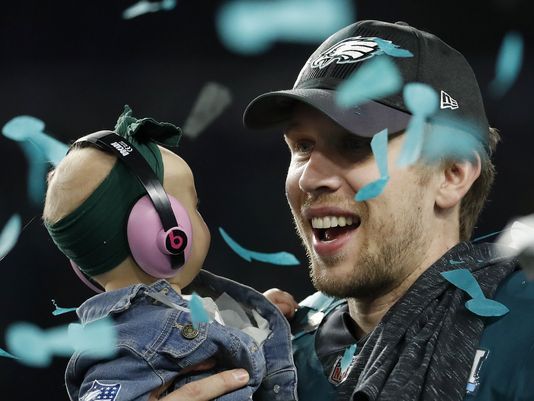 At the age of 29 years old he is reported to be an all around awesome young man.
His history with the Eagles can be identified as an underdog status. He was promoted to starting quarterback after Carson Wentz suffered a torn ACL.
Although McConaughey rooted for Washington throughout the football season, the "bromance" was certainly real for him and Foles.
McConaughey felt so strongly about this player that when Foles was awarded MVP, he took out a full page ad in the local Austin American-Statesman newspaper on Sunday, Feb. 11.
The ad reads, "From one local to another, Congratulations Nick Foles. Just Keep Livin, Matthew McConaughey."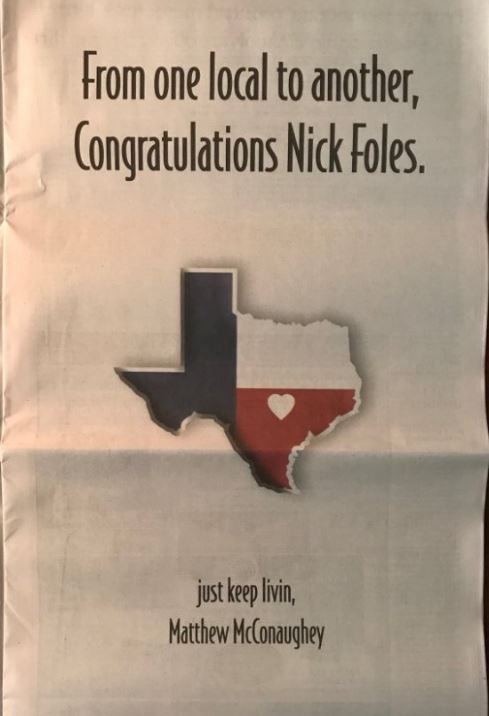 Who else read that in their minds with McConaughey's iconic tone?
The editor of the Austin American-Statesmen felt similar pride with McConaughey and tweeted, "Bromance, Austin-style, in the pages of today's Austin American-Statesman as @McConaughey took out an ad to congratulate @NFoles_9. Alright, alright, alright. #FlyEaglesFly."
Even after McConaughey's over the top kudos for Foles, the celebration continued on in Foles' hometown of Austin.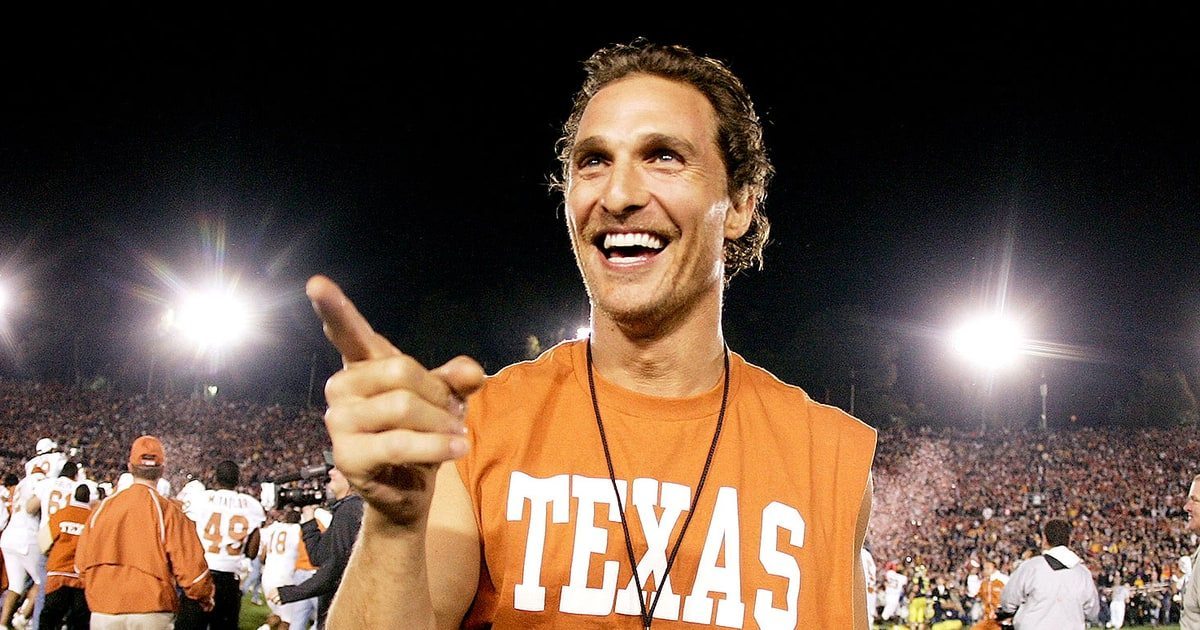 Mayor Steve Adler announced that Feb. 9 will now be known as "Nick Foles Day" in Austin.
Foles also played football in high school while living in Austin. Talk about some hometown love!
One thing is for sure, football players are our modern day gladiators. It's incredible to see that the "bromance" is strong between fans and players.