The Andy Griffith Show first aired in October of 1960 and continued for 8 seasons, and ended in April 1968. Comprised of 249 half-hour episodes, the situational comedy aired on CBS quickly became an American favorite. The first five seasons ran in black-and-white, and the last three in color.
Andy Griffith stars as a widowed sheriff, Andy Taylor, in a fictional town called Mayberry, set in North Carolina. His life and town are shaped by the eccentric and lovable characters. Barney Fife (played by Don Knotts) is the town deputy, Andy's inept co-worker. Andy lives with his Aunt Bee (played by Francis Bavier) and his son Opie. Andy's level-headedness is greatly contrasted by his deputy's blunders, Aunt Bee's impulsiveness, and Opie's childhood.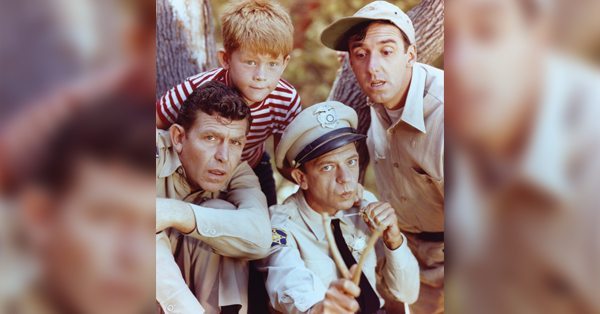 The show focuses on Andy's professional career, as well as his life outside of work. Between his profession and home life, as well as the there is seemingly no dull moment in the life of Andy Taylor. Interesting townies, girlfriends, and relationships complete the show's cast and plots. The show ended up at 8 seasons, finishing in 1968. The show held consistently high ratings and it was one of the three shows in TV history to leave the air at the Number 1 spot. This gem of a television show was loved in its time and is still loved today. TV and cable networks still rerun the show on several channels. It will always be a classic.
Some unknown and interesting facts about the show:
The Characters Were Introduced on a Different Show
Andy Griffith and Ronnie Howard who plays Opie in The Andy Griffith Show were first starred together in an episode of Make Room for Daddy in February of 1960. Francis Bavier who plays Aunt Bee was also featured in the episode.
The Opening Theme Song Is Called "The Fishin' Hole"
The unmistakable whistle of the intro song was composed by Earle Hagen and Herbert Spencer. Earle himself is the one whistling the tune in the opening and closing credits. The lyrics to the song were written by Everett Sloane and Andy Griffith actually made a record using the words.
Andy Pays Homage to His Father
At the beginning of the show where Andy and Opie are walking down the road and Opie throws a rock. You can see Andy nod is head in acknowledgment which is Andy paying a personal tribute to his own father. Andy said he would shake his head just like that as to tell him "good job."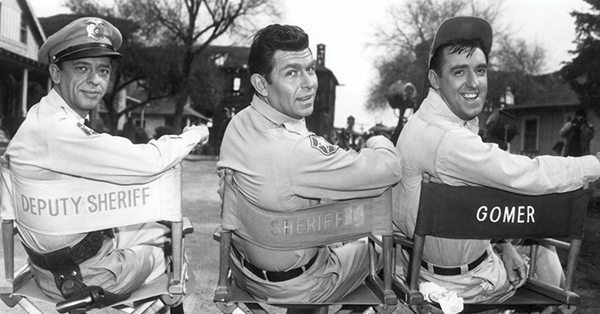 Andy Was Actually Supposed to Be the Funny One
Originally the show was supposed to feature Andy as the show's main comedian, in a sort of "cracker barrel philosopher" way in which Andy would comment and crack jokes at the other characters, but after Don Knotts' performance in the first episode, it was clear that Knotts' character Barney would be the funny man of the show and Andy would be the straight shooter.
Andy and Barney Were Originally Cousins
Throughout the first season, Andy would occasionally refer to Barney as his cousin, and as it was written in the show. The idea eventually dropped after the first few episodes.
Floyd the Barber Had Trouble Standing
Howard MacNear who played Floyd, the barber, suffered from a stroke and could barely stand. A special stool was built for Howard to make it appear as if he were standing when he half-sitting or leaning. Floyd was also often seen sitting in many scenes. Howard's stroke left his left side paralyzed and if you watch closely, you can notice in later episodes that the barber never actually moves his left hand.
Floyd's Calendar
The calendar hanging in Floyd's barber shop is always pictured on the month of February, and it never changes throughout the show.
Aunt Bee Did Not Like Andy
The actress who played Aunt Bee, Francis Bavier, for some strange reason never liked Andy Griffith, and Griffith never understood exactly why. Long after the show ended, in 1972, Andy and the actor who played Opie, Ronnie Howard visited Francis at home where she turned them away at the door. In 1989, shortly before Francis' death, she admitted to Andy that she regretted that they were not closer for those years the show ran.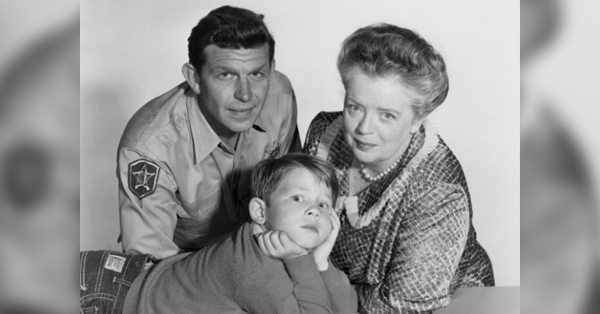 Fans Sent Don Knotts Bullets
In the show, Deputy Barney could not be trusted with a loaded gun and Andy would often give him one single bullet (that he often took away). Knots said fans all over America mailed him a single bullet.
Barney's Middle Name Is Unknown
Throughout the show, Barney's middle name is often disputed. In various episodes, Milton, Oliver, and the initial "P." were given as his middle name. However, Andy's middle name was always Jackson.
Andy's Home Address Is Disputed
Like the debacle of Barney's various middle names, Andy's home address on the show is also debatable. Aunt Bee said it was 332 Maple Street in one episode, and Barney said it
was 32 Elm Street in another.
Why the name "Opie"?
The name for Andy's son, Opie, was inspired by Opie Cates who was a prominent musician and band director in the 1930s and 40s. Both Andy Griffith and the show's producer Sheldon Leonard were big fans of Cates.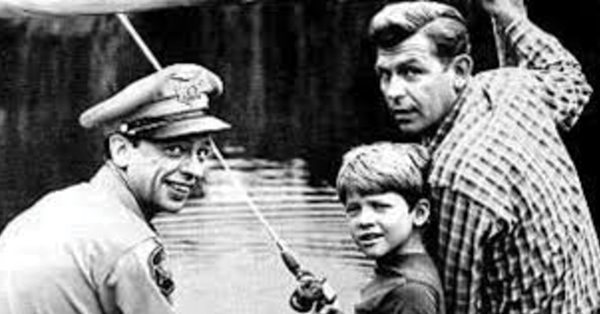 Why "Ange"?
Barney often called is pal and sheriff "Ange," but why? "Ange" was Don Knotts' real life nickname for Andy and it was just a mashup of Andy and Griffith.
Only One African American Speaking Part
Mayberry certainly wasn't multicultural, as in the show's 249 episodes, only one African American had a speaking role. Rockne Tarkington was the first African American to speak in the show and he played Opie's football coach in the episode "Opie's Piano Lesson."
The Show Left the Air at Number 1
There are only three shows in television history to leave the air holding the number one position in television ratings. The Andy Griffith Show was #1 when it ended in 1968. The other two were I Love Lucy in 1957 and Seinfeld in 1998.
They Called It Football
Andy Griffith's celebrated 1953 stand-up monolog about school football. It has ended up a standout amongst the dearest parody recordings ever.  If it had not been for this, there would not have been an Andy Griffith show.