Children are blessings from God, and grandchildren… well they are just angels! But how many of us are fortunate enough to be able to meet our great-great-grandchildren?! Well, one strong-willed woman from Alabama was so determined to meet and hold her first great-great-granddaughter that she defied a terminal prognosis.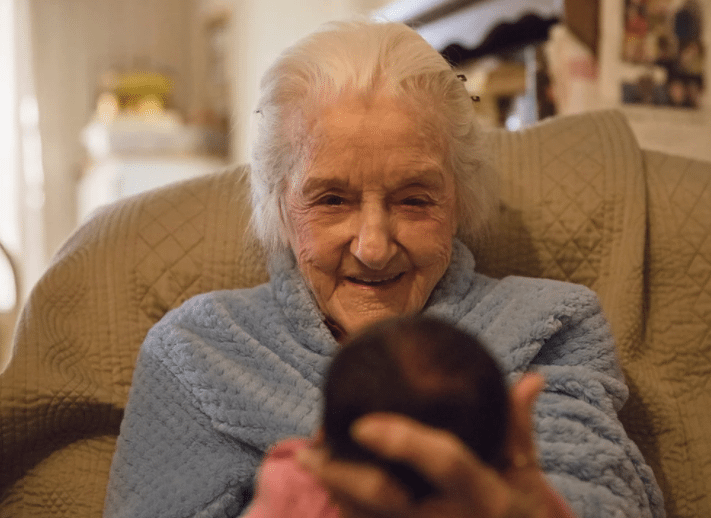 92-year-old Jean Roper of Trussville, Alabama, found out just two months ago that she was dying of kidney failure. Doctors told the elderly woman and her family that it was time for them to say their goodbyes. "They said she had only two or three weeks to live," Kayla Tracy, Jean's great-granddaughter, said. "It was very hard for all of us to think that we were going to lose her. She's always been the heart of our family."
But there was also something else going on in the family around this time. Kayla's 21-year-old sister, Amber Harris, was getting ready to give birth to her first child. Amber told Jean that the baby girl, who would become Jean's first great-great-granddaughter, would be named after her. Then, practically overnight, Jean's condition began to improve. "She was over the moon with excitement," Kayla said, "and she kept telling everyone, 'I just want to live long enough to see that baby girl.' "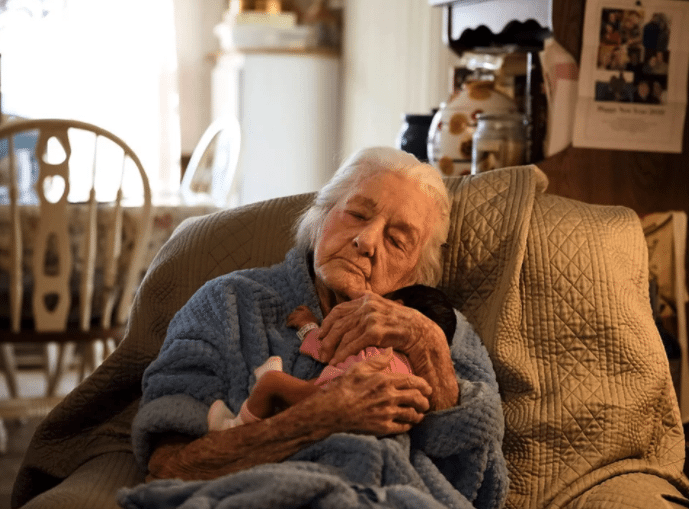 And, although Jean and her husband, Edward, who is 94, already have three children, seven grandchildren, 11 great-grandchildren and 11 great-great-grandchildren, almost all of them are boys. "To know that she was going to soon have a great-great-granddaughter was like medicine for her," Kayla said. "It was so amazing to watch her transformation that I knew I had to document it."
In order to capture all of these precious moments, the family decided to have Kayla, who is a photographer with her own business Kayla Tracy Photography, take pictures of the process. Kayla, who is a married mom of two, began spending more time at her great-great-grandmother's house. Kayla was so happy that she was able to capture Jean's elation and her new outlook on life with her photography. "She'd been battling depression since losing her oldest son four years ago to the same thing she had — kidney failure," Kayla said, "but her whole attitude changed when she learned about that grandbaby. And once she was born, wow. It was an emotional time for everyone to witness her holding that new baby girl in her arms."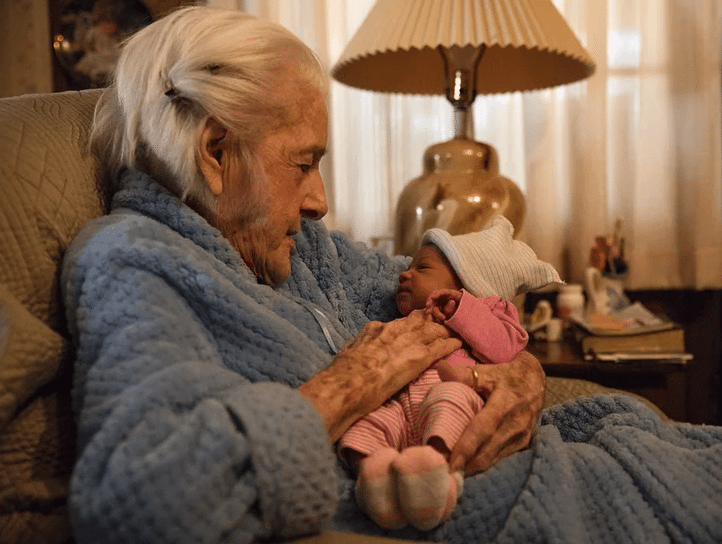 Little Magnolia Jean was born on January 31, weighing 5 pounds and 2 ounces. The baby "absolutely helped me to survive and pull through my diagnosis," Jean exclaimed. "She helped keep my mind off how weak and terrible I felt and I thought she was the most beautiful baby girl I'd ever seen. She was so tiny and every part of her was just perfect."
And that wasn't the only exciting event Jean got to celebrate following her diagnosis. On March 5, she and Edward celebrated their 75th wedding anniversary with a Cracker Barrel luncheon alongside their huge family. Now that Jean is in good health with has been showing no signs of the kidney trouble anymore, Kayla is hoping to take her great-grandmother fishing at the pond on her property and document the fun sometime soon. "People tell me that my great-grandparents' story has touched their lives and made them realize what's important in life," Kayla said. "To me, there's really no greater compliment."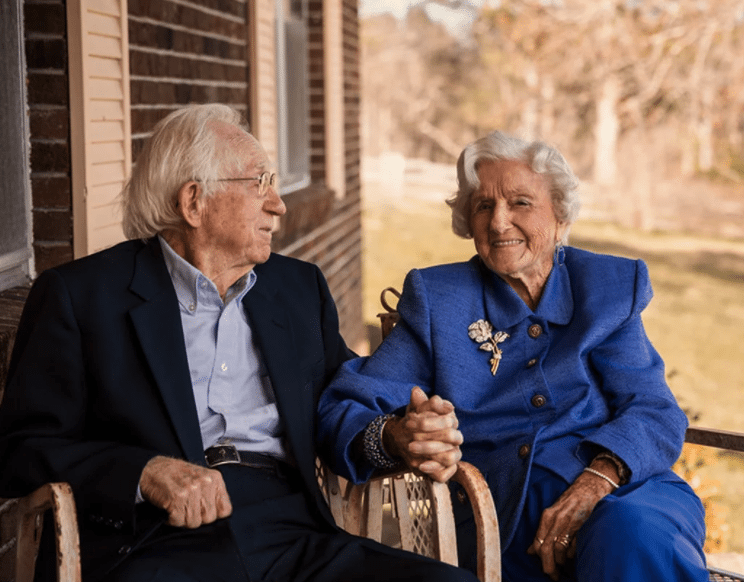 [Source/People]
Share this sweet story to inspire your friends today!