God blesses us each with specific gifts and talents that he wants us to use to glorify him! We are often amazed by talented musicians and the beautiful songs they play. But, what is even more spectacular is when we see a young person with extremely advanced musical abilities!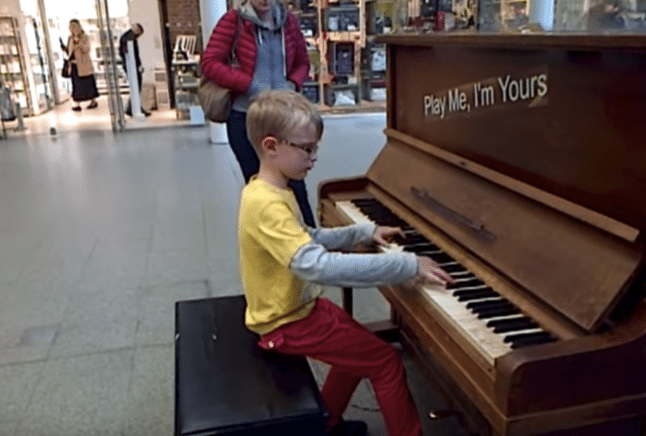 Eight-year-old Jay Lewington is one incredible little boy who recently amazed commuters with his impromptu piano performance in St. Pancras Station in London. Jay stunned everyone in the station when he started playing Chopin's "Fantasie Impromptu." The young boy's talents captured the attention of even the busiest people who were running through the station to catch their train. Jay sat at the piano for 5 minutes and completely blew everyone away! And, it was later discovered that Jay had only learned to play the piano one year ago… now that's some major talent! This boy is a Mozart is the making!
Watch Jay's performance for yourself in the video below:
[Source/Inspire More]
Share this video with your friends so that they can also appreciate Jay's piano talents!