Parents will do anything to protect their child and make sure that their kids are under the very best care possible. So, as parents, you would expect your child to be safe at daycare, wouldn't you? Well, the parents of a 5-year-old Florida boy thought that too, but now they are furious after their son came home from a trusted daycare program with injuries all over his face!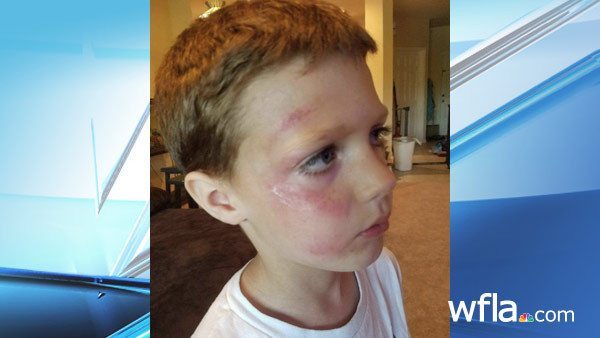 The boy's mother, Chelsea Stallone, said that her young son, Aidan, had come home from KinderCare center, which is in Wesley Chapel, Florida, back in April with a bruised and swollen cheek. The sight was quite disturbing and Chelsea was immediately concerned. "I was upset. I was extremely upset," Chelsea said. "I couldn't believe it happened. That's not a scratch on his face, that's half his face." Steve Stallone, Aidan's father, posted about the incident on Facebook and explained that the injury to Adien's face happened when he was forced by a 10-year-old student to play "the tripping game."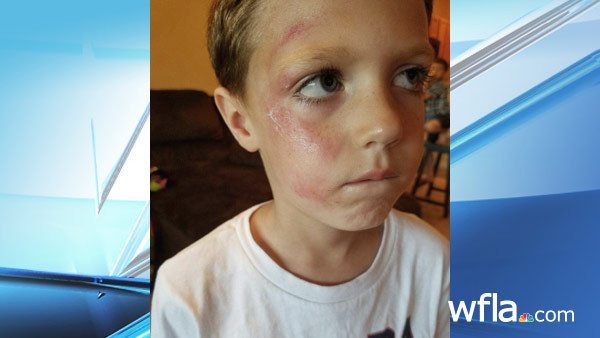 But, when the Stallones asked the KinderCare staff about the injury, they were told that their son had fallen down while he was simply playing with a friend, something that the boy claim is inaccurate. And,  although daycare staff promised that they would now separate the children by age after the complaint, Aiden suffered another injury to his stomach just two weeks later when an older child pushed him to the ground.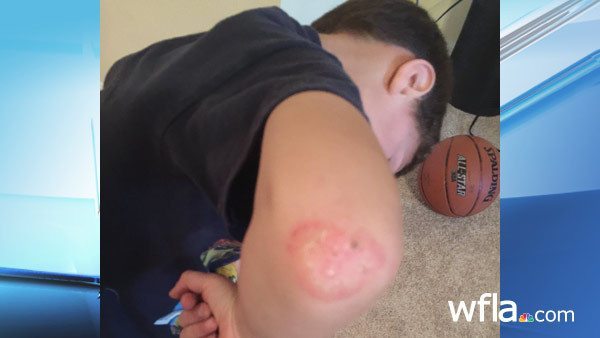 The Stallones then said that KinderCare staff refused to address their son's bullying. "They completely sugar coated it," Chelsea said. "They belittled the incident." Steve chimed in: "That's what makes us really angry about all this. When my wife went in there to talk about this, the teacher was basically trying to say they're short-staffed, like, 'What do you want me to do about it?'" So far, Steve's Facebook post, which contains photos of his son's injuries, has received more than 2,000 shares and 800 likes in two days. The couple is hoping that their concerns are heard and that changes will be made.
[Source/Business Informs]
Share this story and ask your friends what they think about this situation.