God did not just give us a sense of humor, but He also gives us things to laugh about every day. When we are able to see the humor in life, we know that we can take a break and have a good laugh. Studies have shown that laughing is good for our health and God certainly makes sure we get a good dose of laughter regularly. 22-year-old Brittany Ogden was still new to her neighborhood when she had one of the most embarrassing, yet funniest, experiences of her life. While on her morning trip to the bathroom, Brittany heard a loud noise in the house and her dog Rowdy started to bark. As she herself puts it, Brittany jumped up mid-pee and in nothing more than her underwear and nightshirt went to look for the source.
Brittany grabbed her gun, set off the alarm and called her boyfriend Brian. With Brian on the phone, she started going through the house but did not find anything. Finally, she tried to look into the bathroom in her hall but the door wouldn't open. In a state of panic, Brittany ran out of the house and into her car. The police finally arrive and go into the house to check things out. And there was Brittany in her underwear and shirt while the officer promptly reported that it was all due to a fallen curtain rod. The shower curtain rod in the bathroom had fallen, causing the boom and jamming the door. Brittany was no doubt embarrassed but was able to see the humor in the situation and laugh about it later.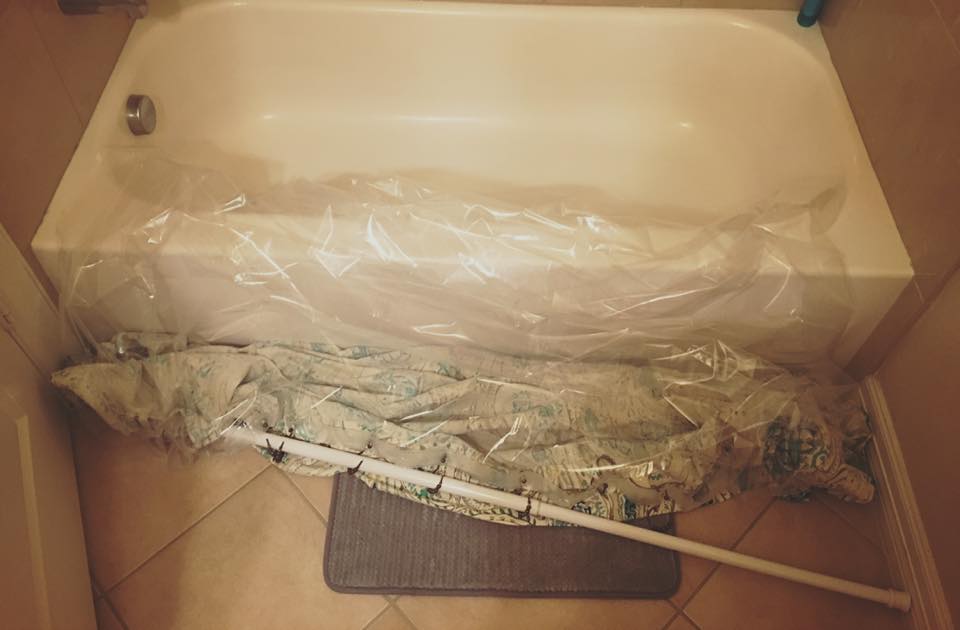 Do you know anyone who would do something like this? Share this story with them to make them laugh today!