As we are all God's creations, we must always treat everyone around us with love and respect. We must be ready to help people in need, as it is the will of God. As all human beings are our brothers and sisters, we must go out of our way to assist them. We must remember to thank God every day for all the wonderful gifts he has given us. Kasey Simmons, an Applebee's server, never knew that an act of kindness would give him an enormous tip. He said, "It's selfish really. When people smile, I feel better. It lightens my world."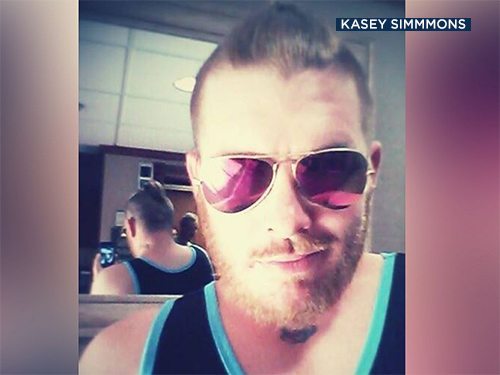 On August 15th, Simmons observed that a customer was unhappy. As Simmons is generous by nature, he decided to pay her bill. He said, "I insisted. It was only $17, but it's not about the money — it's about showing someone you care." The very next day, a small group came to Applebees and asked for flavored water. Simmons said, "They ordered the cheapest thing on the menu of flavored water — it was $0.37. But my tip was about 50,000 percent." The group had given Simmons a $500 tip for his selfless deed. The woman from the group, wrote a note on a napkin, explaining why she gave him such a huge tip. According to the woman, the shopper (who was the woman's mother) was depressed as it was her husband's third death anniversary. Simmons made her day by helping her out during that difficult time.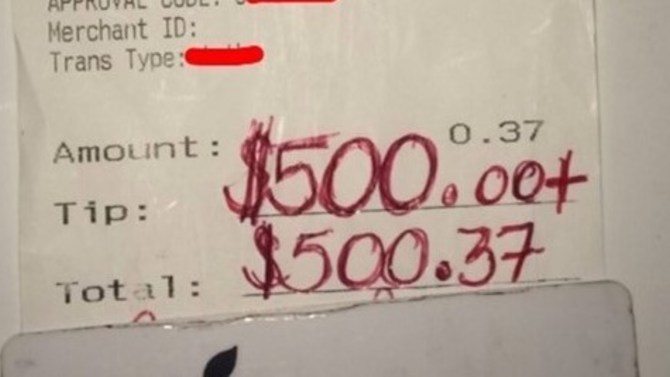 Please share this heartwarming story about Simmon's act of selflessness with your family and friends!