Fashion is important to many of us, but just how far would you go to look good? And more importantly, how far would you go to make your kids look good? Many of us find it easier to dress our kids in clothing that is comfortable, but we still want them to look stylish. However, one clothing brand took this idea too far and made a pair of girls skinny jeans that are actually leaving children with cuts.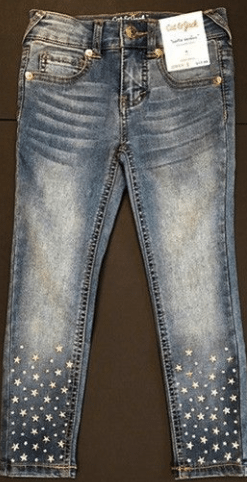 These skinny jeans are sold at Target store and cost $18 a pair. Now, roughly 30,000 pairs of the "super skinny" girls jeans are being recalled after many customers complained that their children were left with cuts after wearing them. The Cat & Jack brand jeans, which are manufactured by California's Topson Downs in China, feature gold metal stars on both legs and they can break and fall off, posing a "laceration hazard."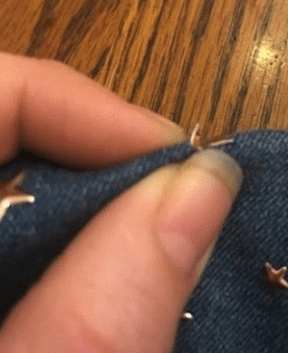 "Consumers should immediately stop wearing the recalled jeans and return them to any Target store for a full refund," the recall notice read. "The firm has received six reports of metal stars detaching, including five reports of lacerations." These jeans were manufactured and sold nationwide both in stores and online. They were sold from September 2017 through November 2017. The recalled pants were sold in sizes 4-18P and they also feature the words "super skinny" in the inside waistband. A tag that is attached to the jeans also contains one of the following numbers: 205-03-1377 to 205-03-1392.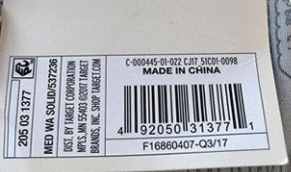 Target spokesperson Danielle Schumann issued a statement and said that the company is committed to providing "high quality and safe" products to customers. "Due to safety concerns identified in the CPSC press release, a pair of Cat & Jack girls jeans were recalled," Schumann said. "If a guest owns an item that has been recalled, he or she should return the product for a full refund."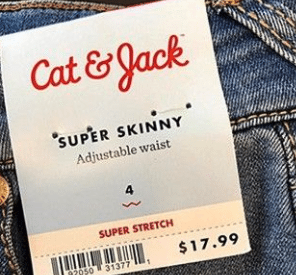 [Source/Fox News]
Share this story with other parents to warn them!